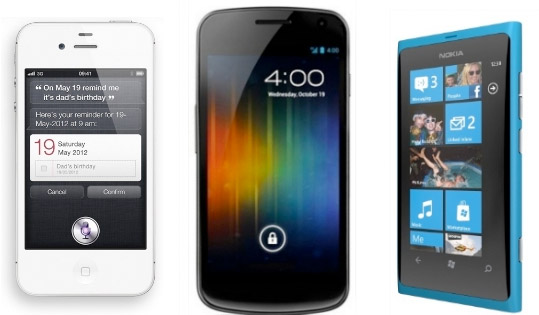 I've talked before about how Apple and Samsung make most of the money in the handset business (and also about how Nokia…er…doesn't). Now there is a report from Canaccord Genuity makes it clear just how much of the profit they make: 106%. And that is down from second quarter when they made 108%.
How can they make more than all of it? Basically because the remaining players, Nokia, RIM (Blackberry), Motorola (Google), HTC, ZTE, LG and others lose money in the aggregate (I don't think they are all unprofitable, but Nokia and RIM in particular are both large and unprofitable). Motorola was blamed for weakness in Google's overall profits too.
Apple is estimated to capture 59% of the industry's profits on 6.3% of unit sales (15.4% of smartphone sales which might be more relevant since Apple doesn't make any non-smartphones). Samsung captured 47% of the profit on 25.6% of unit sales. Samsung is #1 in revenue, having taken the top spot from Nokia earlier this year. Apple is #1 on profitability. Google's Android is the #1 operating system but Google doesn't make money directly on it (except in its Motorola subsidiary) so it is hard to allocate a profit number to it. In fact I continue to wonder whether Android is brilliant strategy or stupid. If the aim is too hurt Microsoft and Apple it is certainly doing that (not that Apple is exactly hurting but it would have sold even more phones if Samsung/Android was not available). If the aim is to add to Google's bottom line I'm not sure how. It's not as if people make more use of Google on Samsung phones than on iPhones.

Share this post via: