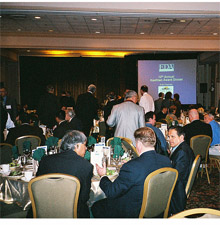 In past years the Kaufman award, the most prestigious in EDA, has been announced around September and presented during a dinner in October or November in Silicon Valley. EDAC and CEDA, the sponsors of the award, have just announced that this time the award dinner will take place in Austin at the 50th DAC following the early Sunday evening networking event.
Due to this change of date for the presentation, the deadline for nominations for the award has also been extended until January 31st. So oddly, "this" year's Kaufman nominee doesn't even need to be nominated until next year.
The forms for nominations are here.

Share this post via: