---
There are certain tasks that have been the holy grail of EDA for some time. A real silicon compiler – high level language as input and an optimal, correct layout as output is one. Fully automated analog design – objectives as input, optimal circuit as output is another. With the increased layout times, due to the ever-increasing design requirements at advanced process nodes, the automation of advanced node custom layout – high-level commands that implement complex layout tasks with one click, has become another of these holy grails. While I don't think we'll see a viable approach for the first two any time soon, I'm here to tell you the third item is indeed available today. Read on to learn about a practical approach to FinFET layout automation that really works.
Background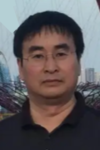 Dan Nenni was recently joined by Pengwei Qian, the founder and CEO of SkillCAD. You can learn more about Pengwei and his remarkable company in this interview. What followed was a compelling discussion about a new tool from SkillCAD that does address one of the holy grail items, above. There was also a detailed demo to prove it works. The entire event is captured in a webinar. A replay link is coming. First, a bit about SkillCAD, the new product and what you will see in the demo.
SkillCAD was founded in 2007 to enhance the productivity of Cadence Virtuoso by providing capabilities not offered by the Virtuoso environment. Today, over 85 companies use SkillCAD. The webinar details a new product from SkillCAD – IC Layout Automation Suite (LAS) Advanced. This product is focused on advanced node layout for TSMC, N7 down to N3.
Pengwei explained that there is an exponential increase in design rule complexity at these nodes, making it impossible to maintain consistent layout designer productivity. He explained that SkillCAD addresses this problem.
IC LAS is a collection of over 120 user-guided layout and auto-routing commands. Highly complex operations are reduced to one mouse click and productivity improvements in the 30% – 50% range have been observed.
The Demo
What followed was a live demo of the new tools. The examples shown all ran in real time. This is very impressive to watch once you understand the complexity of what is being automated. You need to watch the demo to really get the full impact. Here is just a summary of the functions demonstrated by Pengwei:
Auto connect all items on a net with one click using the Dot Connector command. All wiring and vias are created, obeying the large set of process design rules. You can also specify the order of connection in a dialog box and again, with one click the connections will be implemented. The user can also move wiring around, again with one click. Horizontal and vertical connections can be done this way.
Auto connect specific nets with a couple of clicks using the Line Connector. The number of necessary clicks doesn't increase with the number of lines you are connecting. So, the same two clicks can connect two, twenty, fifty, or more lines on the same net. 
Support for Cadence or user-defined coloring methodologies with the Quick Color command. Coloring methodologies can be easily specific by click, by line (draw a line through nets and specify color rules), by WSP (width spacing patterns) to apply coloring rules to all wires in a WSP and finally using the Search function to find metal that isn't colored.
To Learn More
Pengwei then explained where to find additional details on the tool and its capabilities on the SkillCAD website.  A very impressive and informative event. The webinar concludes with a very relevant and useful Q&A session. If you are involved in layout at advanced nodes, you need to watch this webinar. You can access the replay here.   A practical approach to FinFET layout automation that really works, is now available.
Also Read:
WEBINAR: SkillCAD now supports advanced nodes!
Webinar: Increase Layout Team Productivity with SkillCAD
SkillCAD Adds Powerful Editing Commands to Virtuoso
Share this post via: