I certainly want to leave the Earth a better place to live for my children and generations to come, so sustainability is a value that resonates with me. How is a consumer like me to know which companies are the most sustainable in areas that matter, like:

Efficient use of water
Energy usage
Lack of waste
Responsible payment of taxes
Innovative investments
Low employee turnover
Low ratio of CEO pay to average worker pay
I learned that there's a media company called Corporate Knights that does an annual ranking of the top 100 companies that are the most sustainable, so I don't have to go out and spend weeks doing my own research. There are plenty of high-tech companies on the list that use semiconductors and software for their products, so I noted 23 companies that readers of SemiWiki should be familiar with because of their high-tech focus:
1. BMW – automotive
2. Dassault Systemes – software for systems design
8. StarHub – wireless telecom in Singapore
12. Schneider Electric – electrical equipment, France
27. BT Group – telecom, UK
38. Intel – semiconductor
44. LG Electronics – consumer electronics
48. Daimler – automotive
49. ASML Holding – semiconductor equipment
51. Telenor – telecom, Norway
53. TELUS – telecom, Canada
56. Applied Materials – semiconductor equipment
57. Cisco Systems – networking
60. Nokia – storage and equipment
68. Lenovo Group – PCs
71. Renault – automotive
72. EMC Corporation – technology hardware, storage and equipment
81. Peugeot – automotive, France
84. Apple – consumer electronics
94. Samsung – consumer electronics, semiconductor
95. Hewlett-Packard – technology
97. Nissan – automotive, Japan
99. Telefonaktiebolaget LM Ericsson – telecom
Source: Corporate Knights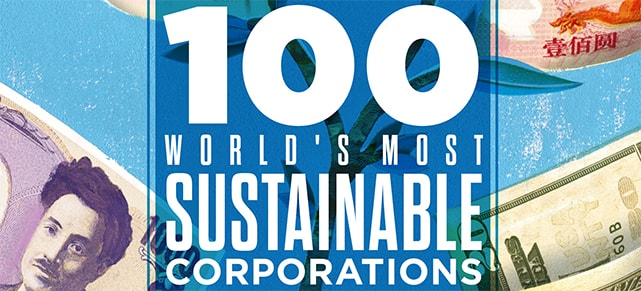 This annual report gets published at the World Economic Forum held in Switzerland, and is based on 12 key performance indicators to measure how a corporation manages their resources, employees and financial health. It surprised me that some 87% of the companies making the list had a bonus for their executives that did meet sustainability goals. There were 4,353 public companies compared this year against the same sustainability criteria.
Intel and Samsung are highly visible semiconductor companies that made the list for 2016, but no pure-play foundries like TSMC or GLOBALFOUNDRIES did. Consumer electronics brands like Apple, HP and Lenovo were also familiar to me and made sense to rank in the top 100. Subaru talks a lot about how eco-friendly their manufacturing plant is for autos, however they didn't make the list while other car companies ranked higher: BMW, Daimler, Renault, Peugeot.
Only one of the top 100 companies listed was in the EDA industry and I found that Dassault Systemeshad been ranked at number 2, just behind BMW in the top slot for the 2016 Global 100 results. Dassault came into my radar when they acquired MatrixOne with the Synchronicitysoftware for Product Life cycle Management (PLM). The next acquisition was Elsyswith a software tool for electrical harnesses. Their most recent acquisition was Tuscany DA in December 2012 with a tool called PinPoint for task management of semiconductor collaborative design.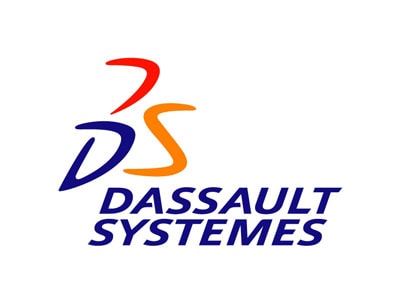 Michael Munsey works at Dassault, and I've kept in touch with him since the 1990's when we both worked at Viewlogic. So he pointed out the article showing how Dassault had been ranked #2 in the annual list of 100 World's Most Sustainable Corporation. I'm glad to know that at least one software company in the EDA industry made it onto this prestigious list, and that with EDA software and semiconductors our quality of life and sustainability are improving.
Related Blogs
References
1. Forbes – The World's Most Sustainable Companies 2016
Also Read
The Mechanical Reliability of IC Packages
Semiconductors and Conflict Minerals
An Easier Way to Reach Design Closure for SoC
Share this post via: