Product lifecycle management is probably not the most gripping topic for most design engineers. You want to get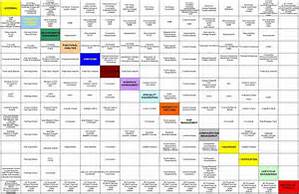 on with architecture, design, verification and implementation. But if you are building products for any safety-sensitive application in a car, a medical appliance, avionics, railway applications in Europe – to name a few – you know that now you have to demonstrate compliance with pretty detailed process standards like ISO26262.
You could do all of this, in principle, by exchanging pieces of paper and emails but that approach quickly becomes unmanageable. More likely you plan to build (or have partly built) your own system of spreadsheets and shared/ revision-tracked documents. You going to need some of that anyway. But integrating design flows and best-in-class design tools to provide the compliance and traceability required by standards like 26262 is complicated by differing needs, processes and data views among tools.
Mentor is offering a series of four webinars (the first has already posted) on what you have to consider (make sure you understand the full scope of the problem) and a better approach to managing the design flow process:
Going beyond PLM solutions to manage design change (Oct 19)
Simplifying overwhelming project data by putting it into context (Nov 3)
System design management simplifies ARP4754A compliance (Nov 10)
System design management for automotive functional safety (Nov 17)
While this might be fun project for an internal software team, it can take years to build and get right something this complex. It takes EDA expertise as well as understanding of standards like 26262, so don't let the IT team tell you they can take care of this. You need something built by experts, not enthusiasts 😎, especially when compliance and safety are determined by the effectiveness of these solutions.
Increasing the productivity of an engineering team and improving first-time quality of their end product requires maintaining coordination and synchronization of the information needed between software environments. However, data integration between software tools intended to be used together in a work flow remains challenging. While individual software providers address some challenges, the problem is compounded when workflows employ best-in-class tools contributed by different suppliers.
A true Systems Engineering approach to integration manages relationships between tools throughout design disciplines; coordinates changes, dependencies, and impacts; and integrates with a user's current tools and flows. In this session, we look at an innovative solution to this problem based on OSLC, extended by the Mentor Graphics approach to incorporate a central organizing structure for data tracking, history, and analysis.
You may sign up for one, several, or all four seminars. Each seminar stands alone.
Mentor Graphics systems experts discuss four unique systems
integration topics, two of which show a way to verify safety certification
efforts, such as ARP 4754A and ISO 26262. You may sign up for one,
several, or all four seminars. Each 30-minute seminar stands alone.
What You Will Learn:
A new way to track changes in a design flow – without changing any design
tools
A way to share information where needed in a structured and organized
manner (that's not a PLM environment)
A way to manage relationships among all facets of a design as it evolves
A way to easily access legacy material
A way to meet standards inspections
Who Should Attend:

Systems engineers
Requirements engineers
Project managers
Safety analysts
Share this post via: