Calypto announced that Sanjiv Kaul is the new CEO. I first met Sanjiv many years ago when he was still at Synopsys when I interviewed for a position there around the time I transitioned out of Compass and went back to the parent company VLSI. I forget what the position was. Then about three or four years ago when I did some work for Oasys he was on the board there and was their executive chairman and helping them with marketing part time. Funnily enough, Oasys got a new CEO too just before the end of last year.
Sanjiv was senior VP and GM for physical compiler when he was at Synopsys. Prior to that he was the marketing director for the launches of PrimeTime and Formality. Since then he has been involved in many startups, not all EDA, as advisor, board-member or in operational roles.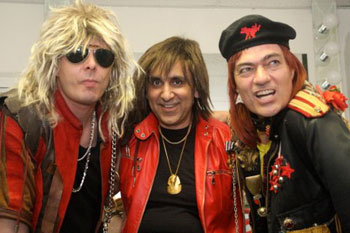 Apparently this has been very closely held. Calypto's PR agency only found out today and the Calypto website still hasn't been updated yet. UPDATE: now it has been updated.
And here he is again, looking rather less CEO-like, along with Paul van Besouw and Joe Costello from Oasys's DAC video four years ago.
Press release is here.
Also Read:
CEO Interview: Jason Xing of ICScape Inc.
CEO Interview: Jens Andersen of Invarian
Share this post via: