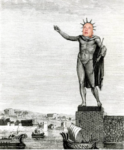 For Tesla, 2021 was an amazing year. A blindspot looms in 2022.
Critics cheered the National Highway Traffic Safety Administration for opening multiple investigations into fatal and near fatal Tesla crashes.  Legislators decried the de facto beta testing of Tesla's Full Self-Driving beta on public roads. And in December, click-bait headlines shined a spotlight on a distracting in-dash video game function – which Tesla had enabled and later disabled – ending the controversy.
While the critics howled, fans flocked. Tesla closed out the year by reporting 936,000 units sold globally and garnering a top safety pick from the Insurance Institute for Highway Safety for the Model Y, following up a similar assessment for the Model 3. For now, for Tesla, it looks like nothing but green lights – but there is trouble ahead.
Tesla's CEO, Elon Musk, is famous for poo-pooing technologies that he holds in ill regard – among them: hydrogen fuel, lidar sensors, and wireless V2X communications. His dim assessment of lidar stands in stark contrast to an industry-wide embrace of the technology which might have served to help Tesla vehicles avoid crashing into police cars and emergency vehicles parked on the shoulders of highways.
Musk claims that lidar is unnecessary. What he is really saying is that lidar is expensive and he is trying to control the cost of his vehicles. For Musk, cameras and perhaps a little bit of radar are good enough.
In the same way, Musk has routinely dismissed vehicle-to-everything wireless communication technology enabled by cellular V2X (C-V2X) or dedicated short range communication (DSRC). Musk's position is that autonomous or semi-autonomous vehicles must work without a network.
Musk's opposition to wireless-enhanced autonomous operation puts him and his company outside of a vast industry collaboration working toward the leveraging of wireless technology to enhance vehicle safety. The onset of 5G, which brings with it V2X functionality, promises to enable a wide range of collision avoidance applications including the protection of vulnerable road users and the communication of the signal phase and timing of traffic lights.
These capabilities are arriving today in cars in China and, soon, in the U.S. as C-V2X technology sees swift adoption from car makers including Ford Motor Company and Audi, among others. These car companies understand that C-V2X will allow their cars to communicate their location and avoid collisions.
Meanwhile, manufacturers of infrastructure equipment are increasingly shifting to C-V2X tech to enable infrastructure-to-vehicle communications. Here, too, the objective is safety and collision avoidance.
Musk is resisting and Tesla is steadily diverging from the rest of the industry. While Tesla has led the way toward the widespread adoption of wireless-based over-the-air software updates, the company has neglected using wireless technology for safety purposes.
Tesla still lacks an automatic crash notification function (outside of Europe) – equivalent to General Motors' OnStar. And Tesla's traffic light recognition application that is part of the full self driving beta is entirely dependent upon vehicle mounted cameras and the vigilance of the driver for safe operation.
Musk's camera-centric approach (enhanced with ultrasonic and radar sensors), which has helped propel the company to the forefront of semi-autonomous vehicle development has clearly reached the limits of its efficacy. We've all seen the videos of Teslas mistaking Burger King signs or even the moon for a stop sign. The multiple crashes involving fixed objects in the roadway speak volumes – to consumers and regulators.
The market leader in camera technology, Intel's Mobileye, has dropped the camera-only pretense and is developing its own lidar while cooperating, in the short term, with lidar supplier Luminar.  That's a multimillion dollar shift by Mobileye. Tesla has made amazing strides with camera technology, but has now clearly reached the end of the road.
To keep up with developments coming fast throughout the rest of the automotive industry, Tesla needs to embrace the integration of wireless technology into safety applications for collision avoidance and emergency response. What Tesla is missing by failing to leverage wireless is the ability to extend the safety sensing horizon of the car beyond the line of sight of its cameras – including over hills and around corners.
Without wireless, Tesla will also remain blinded to emerging wireless alerting solutions for everything from the movement of emergency vehicles (Haas Alert Safety Cloud), vulnerable road users, wrong way drivers, and, most notable of all, the presence and signal phase and timing of traffic lights. Tesla has proven that it cannot solve these challenges with cameras alone.
There isn't much that Tesla is getting wrong – from fast charging to direct sales to software updates to battery gigafactories. Wireless connectivity, for Tesla, remains a weakness.
Also read:
RedCap Will Accelerate 5G for IoT
Siemens EDA Automotive Insights, for Analysts
Share this post via: