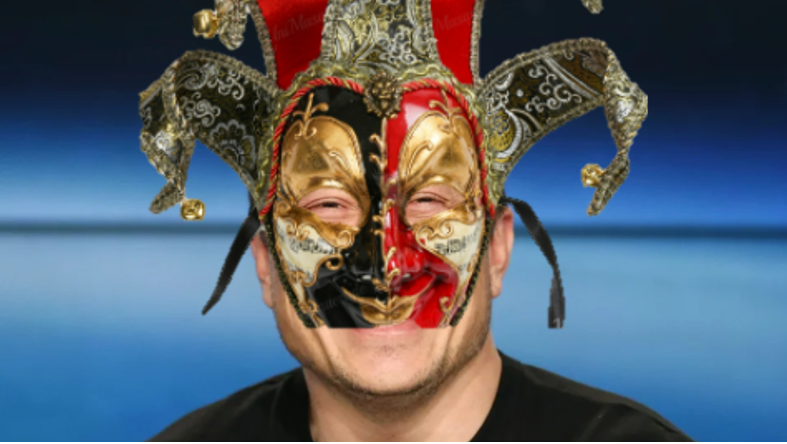 One of the key differentiating characteristics of companies working on autonomous vehicles is the willingness to explain or disclose the manner in which this technology works. Tesla and Mobileye have been standouts in the explainer category.  Companies like Waymo and Cruise have been less distinguished.
Tesla, though, has weaponized its disclosure process.  Company CEO Elon Musk has routinely taken the microphone or the stage to denounce LiDAR technology as unnecessary to the task of automated driving.
Musk's approach is not unlike the FUD (fear, uncertainty, and doubt) sales tactics reportedly used by IBM sales personnel to discourage potential buyers of competing Amdahl computers.  In his own way, Musk has done his best to downplay or dismiss the importance of LiDAR for ranging, object detection, speed, and heading particularly in occluded driving circumstances that tend to render cameras useless.
The IAA Mobility auto show in Munich last week marked an important turning point in un-masking Musk for his deceptive messaging.  Mobileye unveiled its Moovit-Sixt robotaxi on the show floor liberally dimpled with short- and long-range LiDAR sensors.  Similarly, at a facility outside the IAA event, Argo showed a Volkswagen van equipped with multiple LiDARs.
By the time of the IAA event, leading LiDAR provider Luminar could already point to a range of vehicle partners including Pony.ai, Volvo, Audi, Toyota, Airbus, and even Mobileye.  The race is clearly on to lock up these relationships with General Motors announcing post-IAA its plans to put Cepton LiDAR technology to work on its vehicles. IAA was also a coming out event for Lumotive, the latest solid state LiDAR supplier to emerge in the market with substantial financial backing.
The bottom line is that Tesla's Musk determinedly misled the industry no doubt with the intention of driving down the value of companies developing LiDAR in hopes of saving himself some money in the long run.  In the process, his cynical strategy undermined his own company's prospects and credibility as LiDAR-less Tesla's continued to crash into parked police vehicles on highways, and the National Highway Traffic Safety Administration was finally forced to initiate an investigation into multiple such crashes.
There is no longer any doubt in anyone's mind working on autonomous vehicles. More sensors are needed – the greater the number and variety, the better. Musk's most recent musings that radar is yet another candidate for removal from Tesla vehicles aspiring to automated driving is yet further evidence that he'd rather save dollars than lives.
Musk's rival at Mobileye, CEO Amnon Shashua – a one-time camera-only devotee – has clearly crossed over into the multi-sensor realm.  His robotaxi demonstrations in New York City and Munich have arrived equipped with LiDAR technology.
As a final note, it is worthy of admiration that both Tesla and Musk and Mobileye and Shashua have been willing to explain their strategies and technical approaches to automated driving.  It is clear that regulatory authorities will ultimately require that the creators of these systems are able to explain the decision-making behind the operation of their systems.  Regulators are not likely to be as easily gulled as competitors, investors, or the general public that de-sensored approaches to automated driving are superior to an approach adopting a more complete sensor portfolio.
It's one thing for Musk to leave sensors out of the mix in order to hit a more mass market price point for Tesla vehicles equipped with Autopilot.  It's quite something else to suggest this is the preferred configuration. The masquerade is over.
Share this post via: