This is the third of a five part series
Vehicle manufacturers in China had a tough 2018 and 2019. The overall market fell 8 percent by volume in 2018 and another 3 percent in the year to October 2019. Looking forward, demand faces several headwinds. Anyone spending time in a major city realizes just how unpleasant the experience of owning a car can be with the lack of parking and permanent traffic jams. On top of that, local authorities ration availability and increase the cost of getting a license plate to more than the cost of the car. Ride sharing is extremely cheap and available. It is possible that we have seen the peak of the internal combustion engine vehicle market in China.
In 2020, as Tesla breaks ground on its 100 percent-owned factory in Shanghai, the industry bright spot will be electric vehicles. Again, local governments play a critical role along with changing consumer tastes. Cities are switching their bus fleets to electric (close to 25 percent of all buses sold in China will likely be electric in 2019, perhaps 35 percent in 2020) and are mandating that taxi fleets shift to electric and reducing the cost of acquiring a license plate for EVs. Cities are rolling out networks of charging stations well ahead of demand. It is common to see car parks where the only spaces are those next to the EV charging stations.
Middle class consumers who are increasingly sensitive to air pollution are investigating EVs and realizing that their range exceeds that which they ever travel in a single car journey. Vehicle OEMs are responding: between 2019 and 2021 more than 200 EV models will launch . EVs represent close to 5 percent of automotive sales in 2019 (up to 20 percent in major cities) and could easily step up to 7 percent in 2020 if central government decides to include EV subsidies in any stimulus program.
China's EV market is already 3-4 times the size of the US market. This multiple will grow, giving market leaders in China the opportunity to become world leaders in developing and manufacturing EVs, their batteries, and charging infrastructure.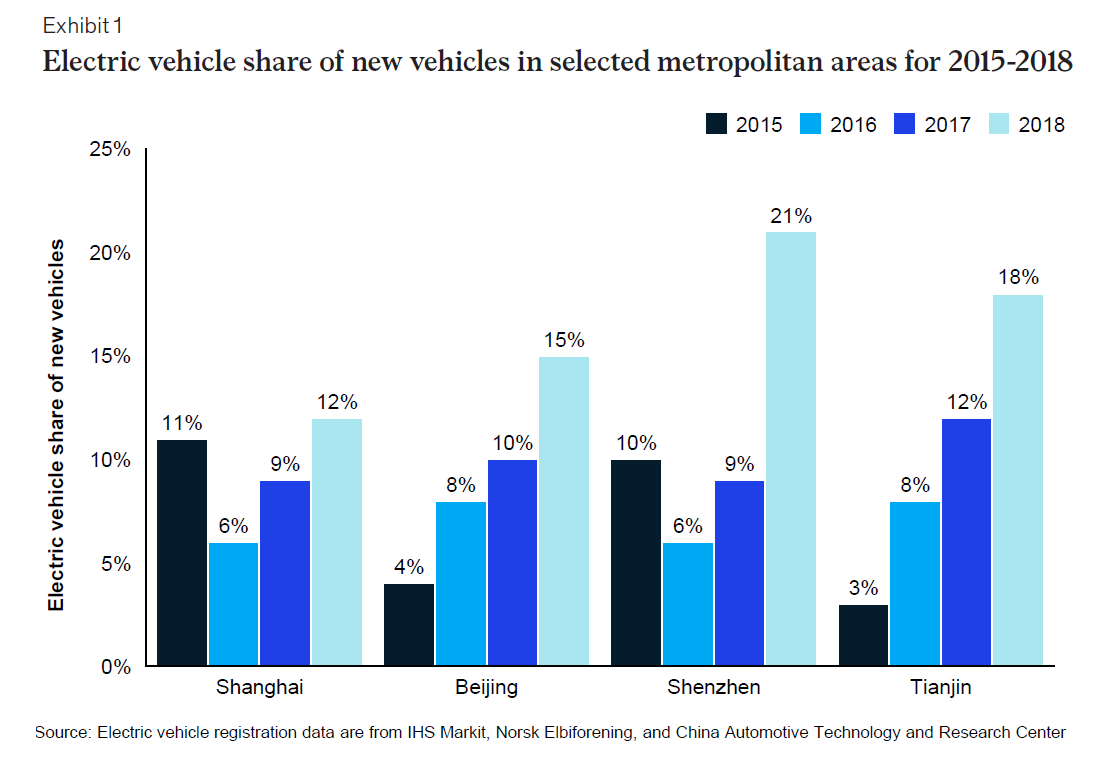 Realizing Parts of the Greater Bay Area (GBA) Initiative
The GBA initiative remains a priority for President Xi Jinping. As the region covers around 15 percent of China's GDP and is the center of innovation for many of China's priority industries, the GBA's success is also important for national economic growth.
The Greater Bay Area will become more concrete (literally) in 2020 as key pieces of its physical infrastructure are built. Bridges, roads, and railways to connect its east and west more closely will start construction. This will bring previously remote areas in the West of the delta much closer to existing economic hubs in the East. Developers will follow quickly to build homes, factories, and business parks in the West. Homes are critically important as this will take pressure off housing prices in Shenzhen, allowing more of China's young talent to migrate into this vibrant hub for work. Factories that relocate to the Western side of the region will still be able to get their goods to Hong Kong or Shenzhen airport within an hour for shipment globally, using the new (and very underused) Hong Kong Zhuhai bridge.
Beyond infrastructure the GBA plan contains hundreds of softer goals, giving cities in the GBA priority sectors to focus on and creating mechanisms for cities that have historically competed aggressively to work more closely together.
Businesses need strategies for the GBA in 2020 that focus on two things. One – how to take advantage of new regional infrastructure. Two – how to shape still evolving GBA policy to their advantage, rather than reacting once policy is defined.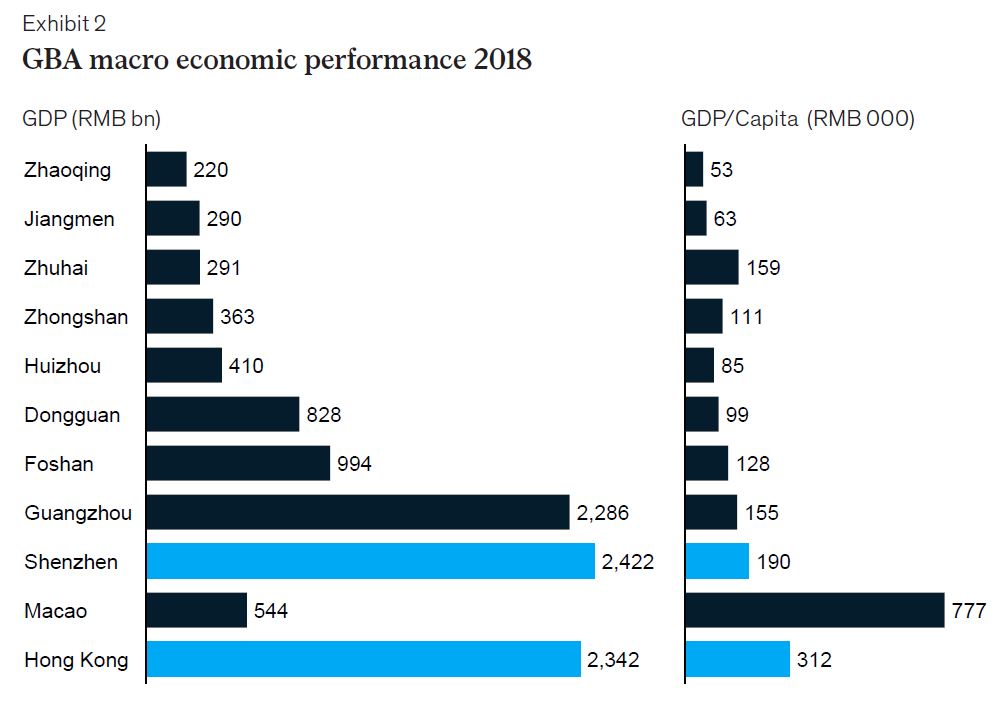 Share this post via: