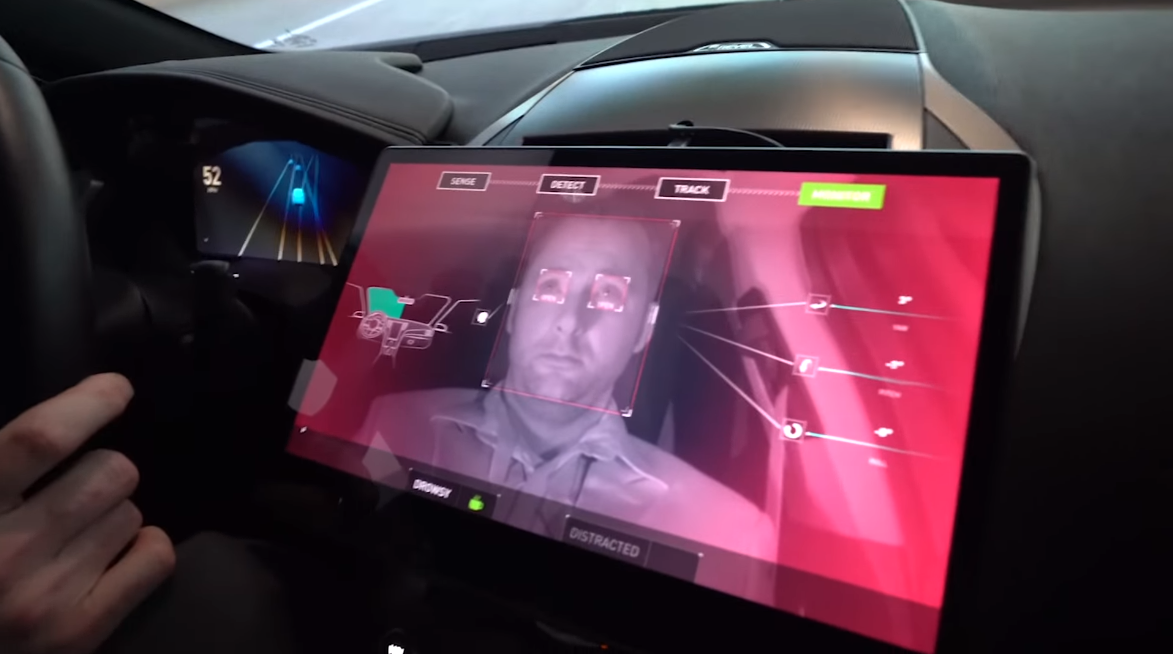 My Lyft driver in San Jose thought his Hyundai had "autopilot," alluding I suspected, to Tesla Motors' feature of the same name which has placed that company at the forefront of driving automation development and the focal point of fatal crash investigations. Before either of us got hurt I gently disabused my driver of his dangerous delusion, pointing out that his car was likely equipped with lane keeping technology and, possibly, adaptive cruise control and/or automatic emergency braking.
All the driver knew was that on different occasions his car, on its own, had avoided colliding with other cars, primarily by slowing or stopping.
This is the conundrum facing the automotive industry on the cusp of a new decade and another Consumer Electronics Show (2020) opening within a week in Las Vegas. How to make cars safer without making drivers less careful? My Lyft driver was a newly-minted fan of collision avoidance technology without really understanding why or how it worked.
The issue seems relatively benign on the surface but it touches the core marketing challenges of making cars safer without making them too expensive, and defining an evolutionary path to fully autonomous driving. Strategy Analytics research has routinely shown that safety technology is in demand from consumers. It is something consumers are looking and willing to pay for in a new car.
But safety is being redefined as auto makers and regulators shift the focus from passive safety (airbags, seatbelts, child restraints, etc.) to active safety specifically designed to avoid collisions, by allowing on-board vehicle systems to seize control of the car – under appropriate circumstances.
Nvidia opened this Pandora's box at CES 2019 with the introduction of its DRIVE Autopilot system, described by the company as "Level 2+." The DRIVE Autopilot is intended to integrate multiple sensor suites to deliver a variety of assisted driving functions including lane keeping, driver monitoring, and adaptive cruise control while being scalable to higher levels of automated driving.
In its own words, Nvidia described the DRIVE AutoPilot as integrating "for the first time high-performance NVIDIA Xavier system-on-a-chip (SoC) processors and the latest NVIDIA DRIVE Software to process many deep neural networks (DNNs) for perception as well as complete surround camera sensor data from outside the vehicle and inside the cabin. This combination enables full self-driving autopilot capabilities, including highway merge, lane change, lane splits and personal mapping. Inside the cabin, features include driver monitoring, AI copilot capabilities and advanced in-cabin visualization of the vehicle's computer vision system."
The announcement reflected the desperation of companies like Nvidia, Intel, Qualcomm, Renesas, and, yes, Tesla itself – to deliver an affordable, mass market self-driving or near self-driving experience. Nvidia's choice of "Level 2+" terminology was an effort to distinguish the product from competing system-on-chip (SoC) solutions and define a "new" market segment.
The reality is that there is no such thing as Level 2+. Nvidia is attempting to suggest a value proposition that is more than just an advanced driver assist system (ADAS) which requires the driver to remain engaged and vigilant at the steering wheel. DRIVE Autopilot is "something" more.
There are two problems with this Nvidia marketing proposition. First of all, it perpetuates the perplexity brought on by Tesla's own Autopilot offering which is decidedly NOT an autonomous driving system and definitely DOES require drivers to pay attention and keep their hands on the wheel.
The second problem with Nvidia's Level 2+ nomenclature, aside from the fact that it lacks an endorsement from standards-setting or regulatory bodies, is that it is not a single thing. While it highlights the limitations of existing ADAS systems, it fails to remedy these shortcomings completely and fails to define a marketable consumer value proposition.
My colleague, Ian Riches, vice president of the global automotive practice at Strategy Analytics, summed up the issue in a seminar in Tokyo nearly a month ago when he asked the attendees (car makers and their suppliers): "How many consumers will pay for this technology?" The operative term: "consumers."
The great virtue of Nvidia's messaging and positioning is that the company emphasizes the integration of external sensing systems with driver monitoring technology. This is the value proposition that every car maker is wrestling with: How to assist drivers while at the same time insisting that drivers continue to pay attention to the driving task?
General Motors is something of a leader, along with Tesla Motors, in bringing what could be described as Level 2+ systems to market in the form of Super Cruise and Autopilot, respectively. Of course, these two systems work in different ways – and Super Cruise, a hands-free adaptive cruise control system, is a $2,500 option available on a limited range of Cadillacs. (General Motors has yet to set a date for the launch of Ultra Cruise – and has been forced to reconfigure Super Cruise to compensate for sunlight interfering with the original Super Cruise sensors.)
German auto makers Daimler and Audi have been advancing their driver assist portfolios toward automation, with Audi flirting with Level 3 automation in Europe. Nissan has brought ProPILOT to market to mixed reviews and Toyota is preparing a 2020 launch for its Team Mate driver assistant reputedly capable of lane changing, merging, and passing.
Nvidia's DRIVE Autopilot helps to deliver all of these value proposition, but it does so at considerable cost. Next week at CES 2020 there will no doubt be many more demonstrations and announcements addressing assisted driving. The question remains as to whether and what kind of market there is for these solutions. In the words of my colleague, Ian, "How on earth will we get a return on these investments this side of 2030?"
The question is much simpler for me. Drivers should pay attention when driving and cars should not collide with other cars, pedestrians, or inanimate objects. The fact that cars DO collide with things quite routinely and with catastrophic results is but one indication that we are failing as an industry. Given the societal cost of 1.3M annual highway fatalities globally, the ongoing effort to enhance vehicle safety is worth the short-term confusion of misleading nomenclature and the high cost of research. This is the highest and most important calling in today's automotive industry.
Share this post via: