One of the more interesting semiconductor success stories is Apple and how they transformed from a struggling computer company to a dominant chip maker. We covered this story in quite a bit of detail in our book "Mobile Unleashed" in Chapter 7 "From Cupertino" but the short answer to how they did it is: Outsourced Operations.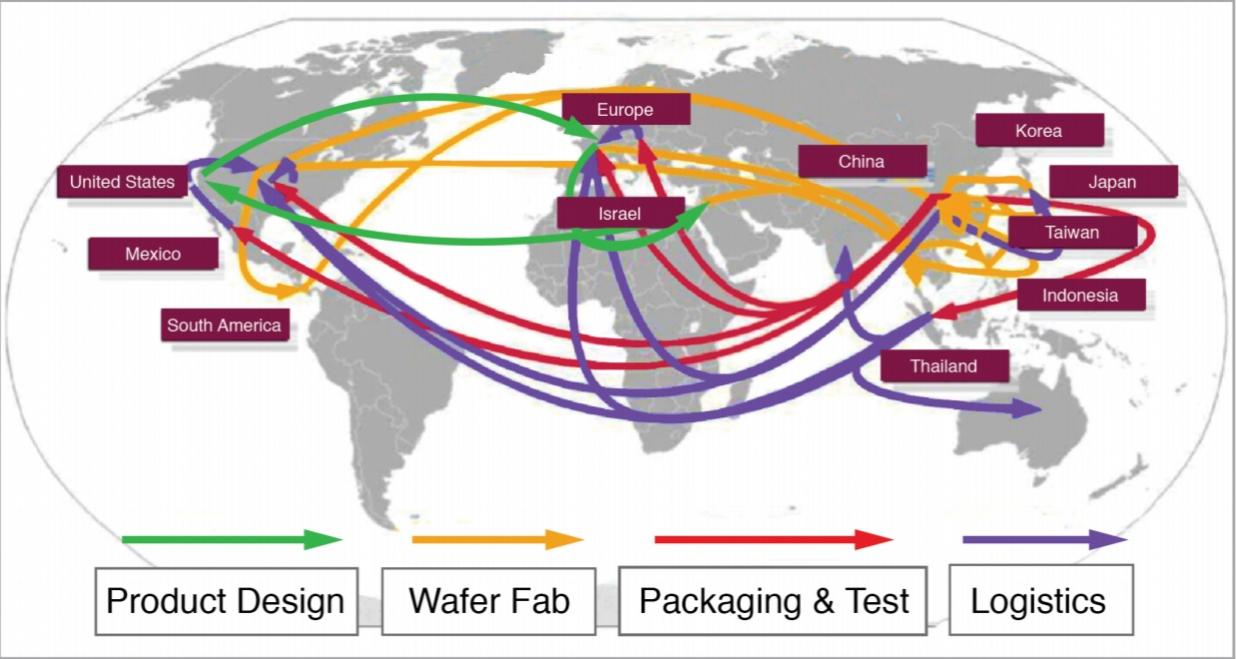 Apple's outsourced chip design effort started with the brain of the iPod in 2001 and continued with the iPhone in 2007. Apple made the switch to internally developed SoCs nine years later with the A4 SoC which powered the iPhone 4 and the first iPad in 2010. The rest as they say is semiconductor history with Apple now shipping the industry leading A11 Bionic SoC with a blistering 12 month chip cadence that boggles the semiconductor mind, absolutely.
We are seeing the same type of transformation in the IoT industry where chip start-ups and systems companies alike are wading into chip design through outsourcing. A new whitepaper "Outsourced Operations: Reduce Risk, Accelerate Ramp, Manage Complexity" from Presto Engineering captures this concept quite well.
"Outsourced operations is an economically attractive approach that can reduce risk, improve speed of implementation and mitigate against the potential costs of failure…"

The paper starts out covering current chip trends, competition for fab capacity, compressed volume ramps, and mitigating risks. For IoT specifically, the window of opportunity is fast moving so any type of delay could be fatal, especially a silicon related fault.
The bulk of the paper covers outsourced operations, which is what Presto Engineering does, including The 10 highly specialized skill sets of a successfully operations team. The one that I have the most experience with is Device Engineering which includes analyzing yield and interacting with the foundry. This is no small task, believe me, especially if third party IP is involved.
Most systems companies already outsource production using off-the-shelf chips as a mere line item in their Bill of Materials. You can see teardowns of just about every leading product online now so we all know what is on the BOMs. The iPhone is my favorite teardown as the transition from off-the-shelf chips to custom silicon is clear over the last ten years. The Amazon Echo is another one to follow. Amazon is definitely following the Apple recipe for silicon and systems success.
For Apple, the SoC was the starting point but now you can see off-the-shelf chips and commercial semiconductor IP magically disappear inside the SoC further increasing competitive advantages. You can also see first hand the software advantages of a systems company having control over their silicon.

Bottom line (summary of the paper):
[LIST=1]
The barriers to entry in semiconductor manufacturing are getting higher as scarce manufacturing capacity is sought by more, larger players.
The semiconductor supply chain evolved to support the fabless business model that cannot easily adapt to the needs of the new industrial OEM and IoT customers.
Assembling an in-house operations capability requires at least ten specialized skill sets and a significant investment in support infrastructure.
Long commitments and slow, costly changes to supply-chain configuration increase the cost of mistakes and the risk of failure.
For industrial and IoT projects, outsourced operations is an economically attractive approach that will reduce risk, improve speed of implementation, manage complexity and mitigate against the potential costs of lost opportunity.Presto Engineering, Inc. provides outsourced operations for semiconductor and IoT device companies, helping its customers minimize overhead, reduce risk and accelerate time-to-market. The company is a recognized expert in the development of industrial solutions for RF, analog, mixed-signal and secured applications – from tape-out to delivery of finished goods. Presto's proprietary, highly-secure manufacturing and provisioning solution, coupled with extensive back-end expertise, gives its customers a competitive advantage.

The company offers a global, flexible, dedicated framework, with headquarters in the Silicon Valley, and operations across Europe and Asia. If you would like to discuss your operations outsourcing needs in more detail, please contact us at 408-372-9500, info@presto-eng.com, or visit our website at www.presto-eng.com for more information and local contacts worldwide.
Share this post via: