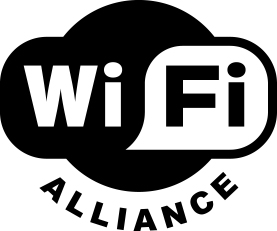 The Wi-Fi Alliance is an industry consortium dedicated to driving adoption of the various Wi-Fi standards which also go under the rather less catchy name of IEEE 802.11x (where the x varies depending on the generation of the standard, right now a, b, g or n). They also certify devices for interoperability.
Wi-Fi Alliance says that today there are over 1 million Wi-Fi hotspots in the world. I'm assuming that is just the public ones, if we include all of us with a home router (which I'm pretty sure includes everyone reading this blog and probably pretty much everyone you know) then the number has to be much larger. After all, there are predicted to be over 1 million LTE base stations going in over the next few years (many of them with Tensilica inside them).
Tensilica already have some customers using their dataplane processor units (DPUs) for some of the older Wi-Fi standards (with comparatively low data rates).
Tensilica plans to integrate Wi-Fi with its multi-standard radio capabilities. Several of Tensilica's processors are ideal for Wi-Fi including ConnX D2 and the BBE DSP product families. As always, Tensilica are focused on delivering high performance at low power, in this case providing power-efficient programmable solutions for the next-generation Wi-Fi standards. The recently-announced ConnX BBE32 UE DSP has been specifically optimized for 3G and LTE uplink/downlink and should be ideal for the more demanding Wi-Fi standards. 802.11n, for example, has a data rate of up to 450 Mbps and future standards will be even higher bandwidth.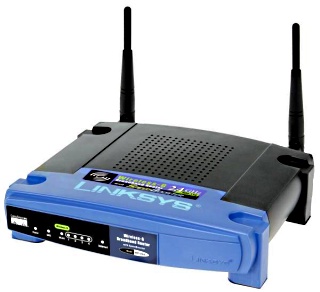 So Tensilica announced today that they have joined the Wi-Fi Alliance. This will allow their designs to be Wi-Fi Certified which shows not just that they work but, perhaps more importantly, that they do not disrupt other Wi-Fi devices using the same frequency bands (Wi-Fi does not put signals into separate time and frequency bands like 2G wireless technologies other than CDMA did).
Although not directly related to the Tensilica announcement, the Wi-Fi Alliance is also working on a standard called Passpoint to make it easier to roam around different Wi-Fi hot spots without requiring to log in with different credentials each time you are somewhere new. To me, the most annoying of these are the free access points that still require you to go to a splash screen merely to tick a box agreeing to some conditions that you haven't even read. At least if you are logging into someone that requires you to pay there isn't much of a way around entering your credit card data. You can expect to see a gradual blurring of Wi-Fi hotspots with Pico-basestations so that networks can offload as much data as they can off the increasingly congested backhaul.
But I love my new iPad 3 (sorry, "the new iPad") which has LTE access and I can turn into a hot spot so when I stay in hotels in the US I never pay outrageoous $15/day internet access any more. If only they would fix international data roaming. My Verizon iPad account gives me 3 gigabytes of data per month for $20 (or something like that). When I'm out of the country, AT&T sends me a text message telling me that data rates are $20/megabyte. That's 3,000 times more expensive. If I have a good LTE connection maybe I can download at as much as 2.5 megabytes per second. That's $50/second. Even if I don't want to download a movie, the rates are expensive enough to make things we take for granted, like Google maps or email too expensive to use except in a Wi-Fi hotspot. So thank goodness for the Wi-Fi Alliance and all the companies that have made Wi-Fi what it is today.

Share this post via: