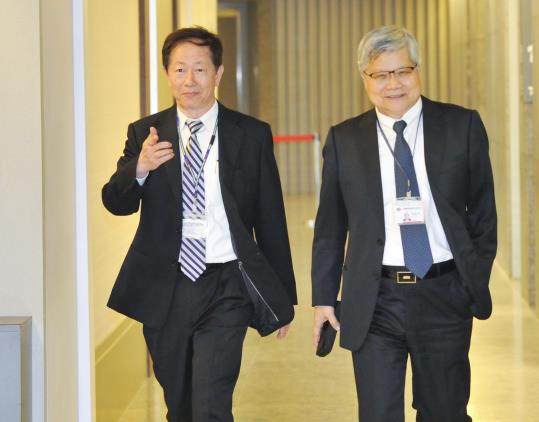 TSMC has had an incredible run since its founding in 1987 which spans most of my 36 year semiconductor career. Even in these troubled times TSMC is a shining bellwether with double digit growth expectations while the semiconductor industry will be flat or slightly down. Let's take a close look at the TSMC Q1 2020 conference call and see what else we can learn.
"On March 18, we found one employee who tested positive for COVID-19 and immediately began receiving appropriate care. Today, this employee has recovered, is out of the hospital and is staying at home for additional quarantine. We were able to suitably trace all the other individuals who were in contact. The neighboring employees have all tested negative, while all other employees who were in contact has entered and completed the 14-day self-quarantine and now back to work. As a result of the strict preventive measures taken by TSMC, we have not seen any disruption of our fab operations so far."
This does not surprise me at all. Taiwan learned a very important lesson during the SARS outbreak in 2002. I remember traveling during this time and going through extra medical checks at the TPE airport. Taiwan installed medical imaging equipment that took our temperatures after we got off the planes. It is easy to remember since I had to remove my hat and got to see how big my brain is. It really is big, hat size XL.
One thing you can say about TSMC is that they have built their business on experience and humility, absolutely.
Dr. C.C. Wei:
"Looking ahead to the second half of this year. Due to the market uncertainty, we adopt a more conservative view as we expect COVID-19 to continue to bring some level of disruption to the end market demand. For the whole year of 2020, we now forecast the overall semiconductor market, excluding memory growth, to be flattish to slightly decline, while foundry industry growth is expected to be high single-digit to low-teens percentage."
In my opinion we will see a hockey-stick-like semiconductor recovery in Q4 2020. Never before have we seen the entire world united in a common cause. Never before have we seen such worldwide compassion and cooperation. COVID-19 really is a globally uniting event and it could not have come at a better time in my opinion. The world will be a much safer and more productive place in 2021 and beyond, that is my heartfelt belief.
"Now let me talk about the progress and development of 5G and HPC. With the recent disruption from COVID-19, we now expect global smartphone units to decline high single digit year-over-year in 2020. However, 5G network deployment continues and OEMs continue to prepare to launch 5G phones. We maintain our forecast for mid-teens penetration rate for 5G smartphone of the total smartphone market in 2020."
It is understandable that the edge devices will take a pause this year but remember we are in a data driven society. With the entire world sheltering in place the amount of data generated is increasing exponentially. SemiWiki traffic alone is up 30%. Our webinar series is breaking registration and attendance records. The world wide communications infrastructure is being upgraded like never before and that means semiconductor strength.
There has been a lot of fake news of late surrounding the TSMC process technology so let's get this straight from the horse's mouth (American idiom for the truth):
"Now let me talk about the ramp-up of N7, N7+ and the status of N6. In its third year of ramp, N7 continue to see very strong demand across a wide spectrum of products for mobile, HPC, IoT and automotive applications. Our N7+ is entering its second year of ramp using EUV lithography technology while paving the way for N6. Our N6 provides a clear migration path for next-wave N7 products, as the design rules are fully compatible with N7."
"N6 has already entered its production and is on track for volume production before the end of this year. N6 will have one more EUV diode than N7+ and will further extend our 7-nanometer family well into the future. We expect our 7-nanometer family to continue to grow in its third year and reaffirm it will contribute more than 30% of our wafer revenue in 2020."
"Now let me talk about our N5 status. N5 is already in volume production with good yield. Our N5 technology is a full node stride from our N7, with 80% logic density gain and about 20% speed gain compared with N7. N5 will adopt EUV extensively. We expect a very fast and smooth ramp of N5 in the second half of this year driven by both mobile and HPC applications. We'll reiterate 5-nanometer will contribute about 10% of our wafer revenue in 2020."
"N5 is the foundry industry's most advanced solution with best PPA. We observed a higher number of tapeouts, as compared with N7 at the same period of time. We will offer continuous enhancements to further improve the performance, power and density of our 5-nanometer technology solution into the future as well. Thus, we are confident that 5-nanometer will be another large and long-lasting node for TSMC."
"Finally, I will talk about our N3 status. Our N3 technology development is on track, with risk production scheduled in 2021 and target volume production in second half of 2022. We have carefully evaluated all the different technology options for our N3 technology, and our decision is to continue to use FinFET transistor structure to deliver the best technology maturity, performance and costs."
"Our N3 technology will be another full node stride from our N5, with about a 70% larger density gain, 10 to 15 speed gain and 25% to 30% power improvement as compared with N5. Our 3-nanometer technology will be the most advanced foundry technology in both PPA and transistor technology when it is introduced and will further extend our leadership position well into the future."
If you have questions about this please post in the comments section and let the SemiWiki community of experts answer. Just say no to fake news….
Share this post via: