We all knew this quarter would be big but maybe not this big. Not all good news though so keep on reading. The news coverage is all over the map, mostly because they have no idea what a pure-play foundry really is. They also underestimate the power of mobile computing which should be a "Revenue by Application" market segment itself. I can't wait to read what the tabloid analysts/journalists have to say about the results.
Yes, I'm still in Taiwan thus the early morning post. Tomorrow I go to Taipei for some hard earned rest and relaxation. I'm a big fan of trying new things but I just could not bring myself to eat this cricket. The person who did eat it said, "Not as good as I expected." So there you have it. The fish I did eat and it was very good. I lost the staring match though, that fish did not blink ever. Squid on a stick? No thank you. Double click to enlarge at your own risk.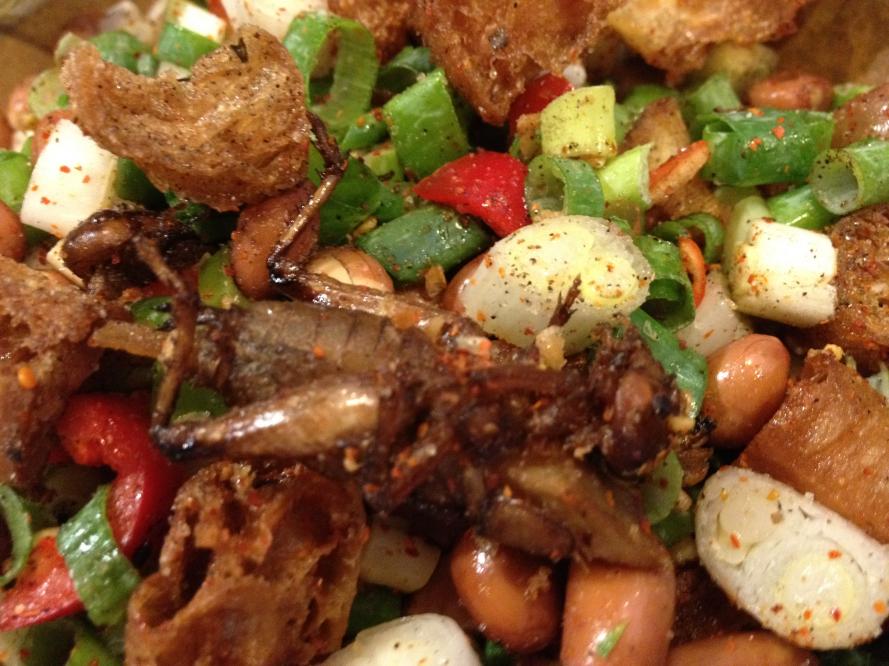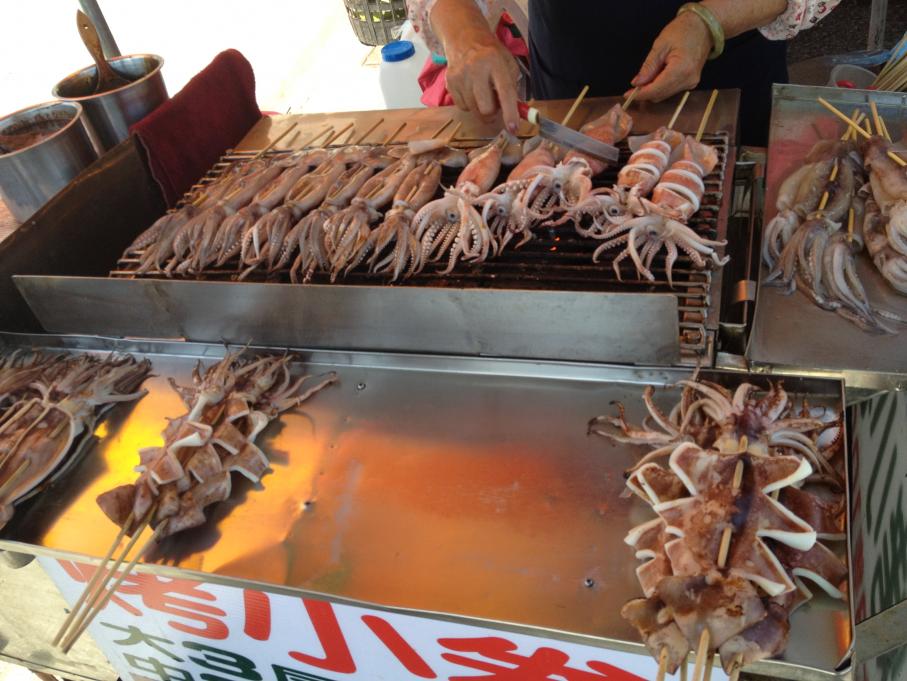 "The world's biggest contract chipmaker, and rivals including Samsung Electronics and AMD, could face a downturn in global technology spending as Europe's woes continue to dent demand and China's economy slows." Reuters



AMD is TSMC's customer not rival and Samsung's $390M 2011 foundry revenue does not rival TSMC's $14.5B. Intel and Samsung are rivals, Intel and AMD are rivals, Xilinx and Altera are rivals, etc… I can't wait to read John's Cooley's expert analysis. That should be a hoot. Last time John was in a fab was never. Here is the call transcript, good luck John!
"It makes complete sense to dedicate a whole fab, or two whole fabs, in fact, to just one customer," Morris Chang said today. He didn't name any clients it may offer a whole factory to or say whether it has immediate plans to do so. Bloomberg Businessweek.
I will give you three guesses who that customer is and they had all better be fruit.
While all this looks good I do see that some clarification is required:
Q4 2011 28nm revenue was 2%
Q1 2012 28nm revenue was 5%
Q2 2012 28nm revenue was 7%
Q3 28nm revenue is forecast to be 14%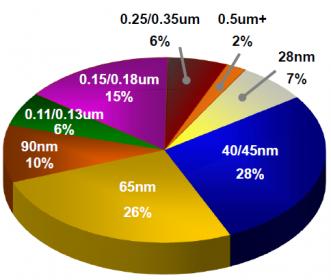 That is a very interesting process ramp. Stay tuned, I will ask around a bit before I leave Taiwan. Post your guesses in the comment section or email it to me privately. I'm sure this will turn into great tabloid fodder.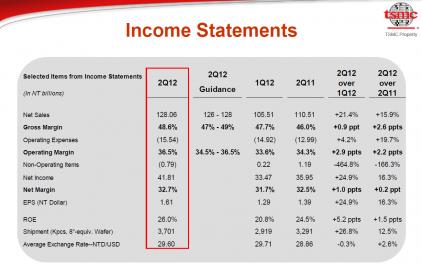 Second-quarter net income rose to NT$41.8 billion, missing the NT$42.2 billion average of 19 analyst estimates compiled by Bloomberg. The earnings result included a NT$2.68 billion charge for its 5.6 percent stake in Shanghai-based SMIC. Consolidated revenue, reported earlier, rose 16 percent from a year earlier to NT$128.1 billion, beating the NT$127.2 billion average of analyst estimates and surpassing the company's own forecast of NT$126 billion to NT$128 billion.
Looking forward:

Revenue in the three months ending Sept. 30 may be NT$136 billion ($4.5 billion) to NT$138 billion, the Hsinchu, Taiwan- based company said today, compared with the NT$134.8 billion average of 22 analyst estimates compiled by Bloomberg. Second- quarter operating income rose 23 percent to NT$46.7 billion, beating the NT$45 billion average of 15 estimates.
Other reported news is that fabless inventory levels have been increasing due to a decreasing global economy, which would lead to an inventory correction in the fourth quarter and a dip in TSMC's revenue, which could continue into the first quarter of 2013. Don't believe a word of it. It is going to be a very merry mobile Christmas! An iPhone5 and iPad Mini for all! Ho ho ho…

Share this post via: