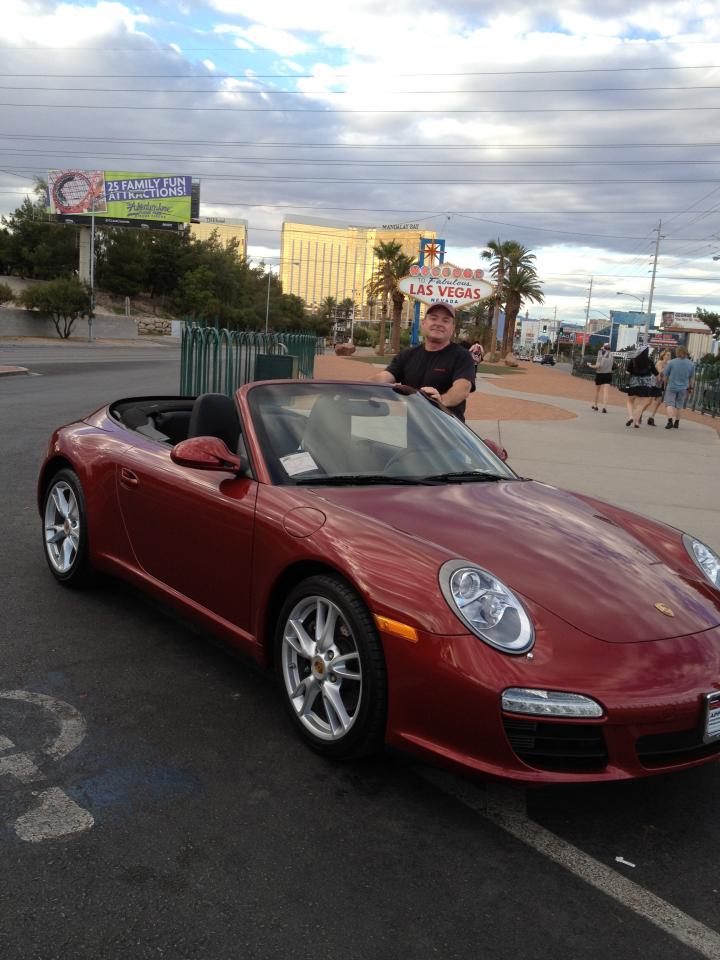 TSMC just finished theQ1 conference call. I will let the experts haggle over the wording of the financial analysis, but the big news is that TSMC 28nm Q1 revenue was 5%, beating my guess of 4%. So all of you who bet against TSMC 28nm it's time to pay up! Coincidentally, I'm in Las Vegas where the term deadbeat is taken literally!
Per my blog The Truth of TSMC 28nm Yield!:
28nm Ramp:
[LIST=1]
2% 1/18/2012
4% 4/26/2012
(my guess)
8% 7/19/2012
(my guess)
12% 10/25/2012 (my guess)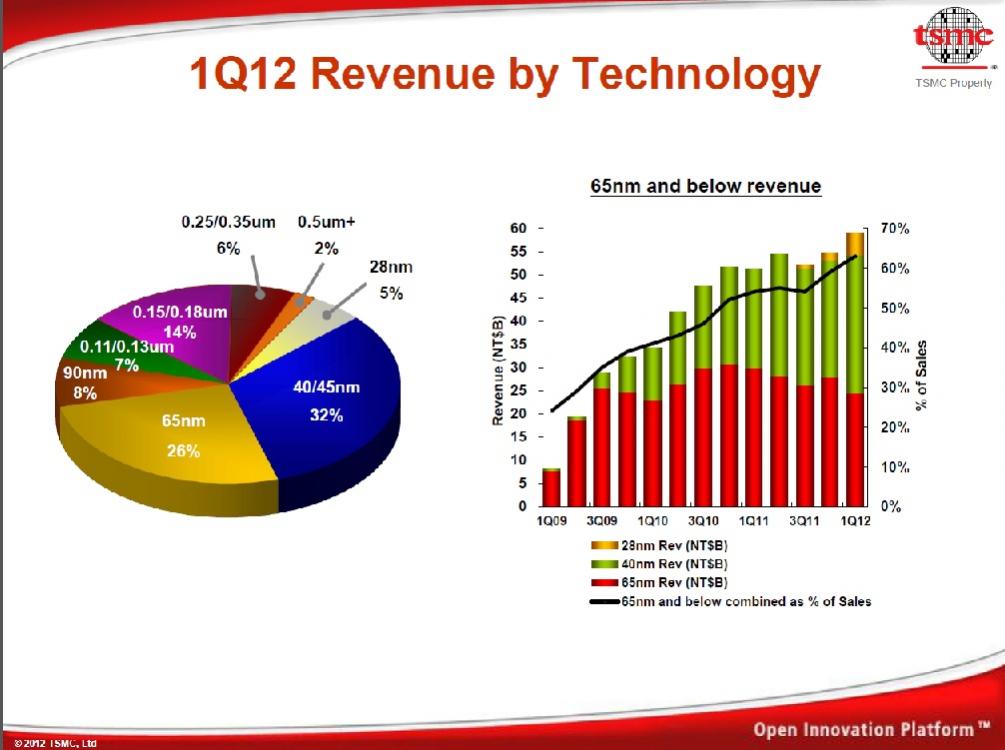 "By technology, revenues from 28nm process technology more than doubled during the quarter and accounted for 5% of total wafer sales owing to robust demand and a fast ramp. Meanwhile, demand for 40/45nm remained solid and contributed 32% of total wafer sales, compared to 27% in 4Q11. Overall, advanced technologies (65nm and below) represented 63% of total wafer sales, up from 59% in 4Q11 and 54% in 1Q11." TSMC Q1 2012 conference call 4/26/2012.
"Production using the cutting-edge 28 nanometer process will account for 20 percent of TSMC's wafer revenue by the end of this year, while the 20 nanometer process is being developed to further increase speed and power" Morris Chang, TSMC Q1 2012 conference call 4/26/2012.
So tell me again that "foundry Taiwan Semiconductor Manufacturing Co. Ltd. is in trouble with its 28-nm manufacturing process technologies"Mr. Mike Bryant, CTO of Future Horizons. Tell me again that "TSMC halted 28nm for weeks" in Q1 2012 Mr. Charlie Demerjian of SemiAccurate. And special thanks to Dan Hutchenson, CEO of VLSI Research, John Cooley of DeepChip, and all of the other semiconductor industry pundits who propagated those untruths.
Lets give credit where credit is due here, I sincerely want to thank you guys for enabling the rapid success of SemiWiki.com. We could not have done it without you! But for the sake of the semiconductor ecosystem, please do a better job of checking your sources next time.
During the TSMC Symposium this month, Dr. Morris Chang, Dr. Shang-Yi Chiang, and Dr. Cliff Hou all told the audience of 1,700+ TSMC customers, TSMC partners, and TSMC employees that TSMC 28nm is: yielding properly, as planned, faster than 40nm, meeting customer expectations, etc…



Do you really think these elite semiconductor technologists would perjure their hard earned reputations in front of a crowd of people who know the truth about 28nm but are sworn to secrecy? Of course not! Anyone that implies they would, just to get clicks for their website ads, are worse than deadbeats and should be treated as such. Just my opinion of course!
TSMC also announced a 2012 CAPEX increase to between $8B and $8.5B compared to the $7.3B spent in 2011. My understanding is that the additional money will be spent on 20nm capacity and development activities (FinFets!?!?). In Las Vegas that may not qualify as "going all in" but it is certainly a very large bet on the future of the fabless semiconductor ecosystem!

Share this post via: