One may ask why in the semiconductor world would GlobalFoundries(GFI) exhibit at the Mobile World Congress last week, the world's largest exhibition for the mobile industry. And not just exhibit, GFI turned out at en force with meeting rooms and bright orange signage declaring a mobile revolution. Why? Here is your first clue:


2010 will usher in a new generation of consumer electronic devices. These devices will enable mobile internet access to an ever increasing amount of high speed data, real time audio, high definition video, and mobile television. Driven by smartphones, mobile internet devices are in hyper growth mode and represent the single largest consumer electronics market segment known to man. Remember, there are 6,795,200,000 people in the world that will need mobile internet devices. There are only about 1,000,000,000 smartphones in use today and they have a much shorter life cycle than a radio, TV, desktop, or even a laptop personal computer.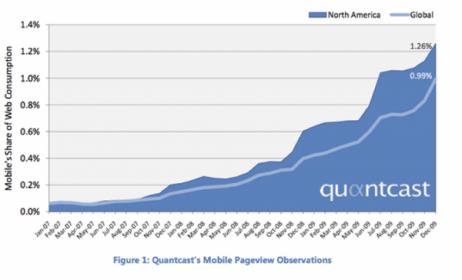 As consumer electronic devices go mobile, the lines between televisions, computers, phones, cameras, browsers and operating systems disappear. Nowhere is this more illustrated than in the rapid rise of mobile consumption of the internet. According to the Quantcast 2009 Mobile Trends Report, the North American mobile web share is up 110% in 2009 (Dec '09 vs. Dec '08) and the global mobile web consumption share up 148% in 2009. Beginning with the iPhone in 2007, the Android in 2009, and the tablet PC onslaught in 2010, it's a safe bet that the number of mobile internet devices will grow in numbers exponentially in the coming decade. The next question is: How can we simplify the design and implementation of mobile internet device hardware and software?
The semiconductor industry has done an excellent job with technical standards in this regard. Inside mobile internet devices (smartphones) MIPI Specifications establish standards for hardware and software interfaces which allow consumers a choice of vendors for leading edge products. The MIPIAlliance, established in July 2003 by ARM, Nokia, STMicroelectronics and Texas Instruments, is an open membership organization for leading companies in the mobile industry that promote open interface specifications. The IEEE Industry Standards and Technology Organization (ISTO) administers the Alliance.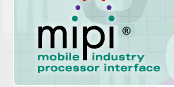 Before MIPI was established designers faced multiple competing and proprietary physical-layer interfaces for any given system function. MIPI has reduced that to two-to-four physical-layer standards, with multiple protocols layered on top to cover various functions, all designed to last for multiple generations. A standards organization that actually works, how refreshing!
A next generation MIPI physical layer, the M-PHY, was rolled out at MWC last week. The M comes from the Roman numeral 1000 to signify the 1000M-5GBit communication speed. The M-PHY is a serial interface technology with high bandwidth capabilities, targeted for mobile applications designed for good power efficiency and for a wide range of application protocols. The M-PHY provides higher bandwidths and uses fewer signal wires than the current D-PHY technology that it replaces.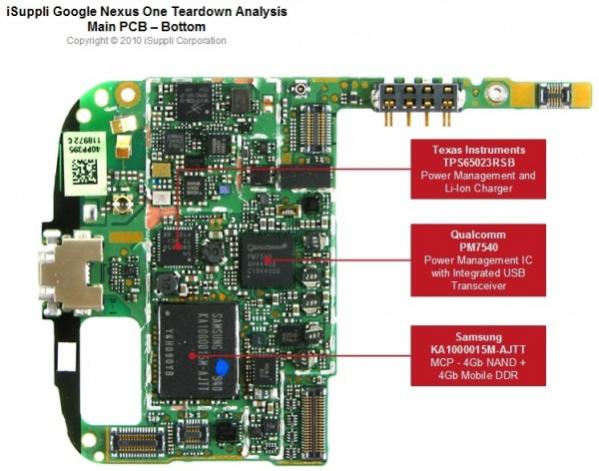 In the end, the central communications module will not necessarily be large but will include the user's basic identity and some communications capabilities. The more challenging aspects will be supplying high-definition streaming video, loading of gigabyte wide movies (from the Internet) and "everyone, everywhere, seamless wireless connection to surrounding devices and services". These future use model requirements point directly to the MIPI M-PHY.
Share this post via: