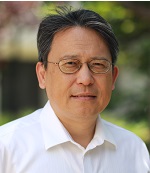 Dr. Jaushin Lee is the founder and CEO of Zentera Systems. He is the visionary architect behind the award-winning Zentera CoIP (Cloud over IP) platform that enables enterprises to dramatically accelerate their journey to Zero Trust security. Jaushin brings 20 years of management and executive experience in networking and computer engineering.
Before Zentera, he was the founder and CEO of Imera Systems, which provided enterprise secure collaboration solutions. He built Imera from the ground up, raised three rounds of funding, and successfully acquired a number of Global 2000 enterprise customers with a multi-million dollar run rate. Earlier, he managed Cisco's network search engine program, supporting numerous critical product lines, such as the CRS-1 router, Catalyst 4K, and Catalyst 6K, among others.
Jaushin has held management positions with Terawave Communications and Silicon Graphics, as well as an assistant professorship with the EE Department at the University of Virginia. Jaushin earned a PhD from the University of Illinois at Urbana-Champaign, an MS from Columbia University, and a BS from National Taiwan University, all in EE. He has published numerous international conference and journal papers, has been granted a number of U.S. patents, and was recognized as the 2017 CIE Entrepreneur of the Year.
What's Zentera's backstory?
I have been involved in many secure collaboration projects during my time at Silicon Graphics, Cisco, and Imera. Many of these projects involved design and technology challenges that required teams from different companies and ecosystems to work together in one environment for optimal productivity.  Each project had unique requirements, we always had to wait for the IT and security teams to provide a customized network environment for each project, which could take months, and sometimes never materialized. I saw some companies create permanent physical chambers for collaboration, but this was only marginally better – developers still had to move their design tools and data into and out of those chambers, which was painful and impacted productivity.  No one seemed to have a solution that was a win-win for everyone!
When I founded Zentera, I set out to fix this problem. We built a virtual chamber that drops around enterprise applications and data to protect them, and incorporated secure access solutions that connect users to their authorized chambers and applications with tight security controls. Everything was software-defined so it could be implemented in minutes, rather than months, and provide a seamless experience for developer collaboration that exceeds corporate security requirements.
Since those early days, we've filled out the product offering and refined the security features through deep engagements with EDA powerhouses like Siemens and Cadence, fabless vendors like Ambarella, and manufacturing giants like Delta Electronics. We have built the industry's most powerful and battle-tested solution for securing sensitive intellectual property.
Recently, the security industry has adopted a lot of the principles we pioneered as part of the Zero Trust security paradigm, and we are seeing application for a wider range of enterprise challenges.  But even today, our CoIP Platform technology is unique in its completeness, especially for protecting enterprise critical intellectual property and applications.
What market segments are you targeting?
Almost all high-tech companies have developed core IP and technology that needs to be protected.  Often, our customers know exactly what they want to protect, but have complex business constraints that often necessitate unpleasant tradeoffs.
You see examples of critical IP throughout the semiconductor value chain: chip design files, verification plans and test vectors, driver source code, or even yield analysis data sets and equipment parameter settings. The complexity of advanced technology designs means that companies can't do everything in-house; they need a combination of employees, external contractors, and third-party IP or technology vendors to ship on time and on budget. Effectively, this means that third parties in the ecosystem supply chain collaborate on and get access to the crown jewel intellectual property – yet the large corporate network and the fluid nature of projects means most companies don't have strong controls over who gets access to what.  We solve this problem by helping companies seamlessly contain and control access to intellectual property, regardless of where it's stored in the company network.
We also work with companies in other market segments outside of high-tech/semiconductors, such as manufacturing, health care, and financial services. While they are each unique, they share a lot of related pain points.
What keeps your customers up at night?
For public companies, cyber security is a common risk item in SEC filings, and not having a good answer for the board if asked whether the corporate IP is secure from cyber attack is a major concern.  Many of our customers have experience with data leak prevention (DLP) solutions, but most of these solutions are "after the fact."  They may be able to detect data leaving the company, but at that point it's too late – the data is already gone.  Our customers tell us they selected us because they wanted to block attacks and leaks, not just get a notification or watermark data.
Stealing tech is one level – it's pervasive enough that the heads of the FBI and MI5 issued a joint statement warning businesses about this.  A next-level fear is that sensitive information, in the wrong hands, could guide a malicious actor to identify attacks to use on devices in the field.  Once shipped, hardware vulnerabilities are nearly impossible to update.
What makes your products unique?
The fundamental challenge for securing intellectual property with traditional network security method is that it relies on discrete boxes in the network.  It's high touch, very difficult, and expensive to change. CoIP Platform technology is software-defined and doesn't touch the existing network. It deploys non-disruptively as an overlay to secure IP, whether it's in a lab, in a datacenter or in the cloud. Whether a customer needs to secure access to data at rest in existing filers, while it's being processed in the LSF cluster, or as it's being edited by external contractors, we have solutions to prevent its loss or theft that don't require IT teams to blow up the engineering datacenter.
What's next for the company?
The global supply chain concerns of the last few years have highlighted the critical nature of semiconductor manufacturing and its outsized impact on the global economy.  This makes semiconductor manufacturing a target for ransomware groups; and we have already seen some manufacturers being targeted.
Our solutions are powerful not only for protecting EDA tool, semiconductor, and board design, but also for protecting manufacturing and industrial operations, which may include fully-depreciated production lines running outdated operating systems such as Windows XP and Server 2003.  Today our solutions apply to protect smart manufacturing and intelligent industry environments, and we are continuously investing heavily to bring new features to market to make it even easier to adopt Zentera for ransomware protection.
How do customers engage with you? 
Customers who are interested in learning more about how to protect sensitive intellectual property against leaks, theft, and ransomware can contact us through our website (www.zentera.net), or through email (sales@zentera.net) to find a local distributor/reseller.
Also Read:
CEO Interview: Barry Paterson of Agile Analog
CEO Interview: Vaysh Kewada of Salience Labs
CEO Interview: Chuck Gershman of Owl AI
Share this post via: