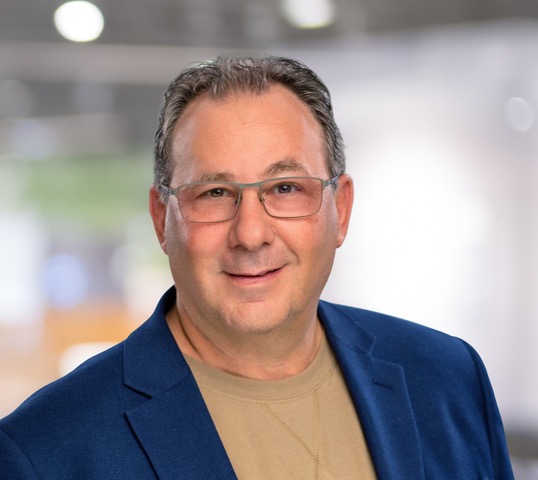 Chuck Gershman CEO is the co-founder Owl Autonomous Imaging, Inc. Chuck is a Drexel University College of Engineering inductee into the Alumni Circle of Distinction, the highest honor bestowed upon alumni. He has been honored as a finalist for CMP publications (EE Times) prestigious ACE award as High Technology Executive of the Year and was previously named a Top 40 Healthcare Transformer by Medical Marketing & Media for his work on Clinical AI Decision Support for cancer patients. Chuck holds three US patents for his contributions to Microprocessor Architecture.
Chuck brings over 30 years of technology and semiconductor industry experience in executive management, marketing, engineering, business development, sales, consulting, and executive advising. Including Owl Autonomous Imaging, Mr. Gershman has served as CEO/COO and a Board Director for three companies, he knows what it takes to lead a vision to reality – having led successful exits with acquisitions by Intel and PMC-Sierra.
What is the backstory of Owl AI?
The foundation of Owl's technology was created under a challenge grant from the US Air Force to track ballistic missiles in flight. Leveraging this technology and the associated patent portfolio, Owl has developed a monocular Thermal Ranging™ camera that provides HD Thermal video with precision ranging that delivers a 150x better spatial resolution than LIDAR (500x that of Radar). A number of our team members come from Kodak where they helped to develop the first commercial digital cameras and first optical scanner. With regards to thermal imaging our team has developed two thermal cameras that are currently deployed in space. The team also recently competed a military uncooled thermal design for one of the most advanced military grade thermal cameras developed to date.
What problems/challenges are you solving?
We are basically improving sensing and perception of living things such as humans and animals with our 3D dense range map regardless of time of day and regardless of visual impairments such as fog, rain, sleet, snow, exhaust, glare and speed to name some.
What markets does Owl address today?
Owl addresses automotive safety markets such as ADAS and AV's, industrial off-road markets that require robotic mobility and select military applications. With regards to automotive safety. automatic emergency braking (AEB) has quickly evolved as a must have feature. This capability has now moved from not just automated braking of large objects like cars, busses or trucks but braking for pedestrians and animals. This is known as Pedestrain AEB. Though these systems have been shown to dramatically reduce accidents the current class of systems completely fail when operating at night. Testing completed earlier this year by the Insurance Institute of Highway Safety (IIHS) reported a 32% reduction in pedestrian crashes for systems enabled with PAEB versus those without during the day. However, they also found absolutely no difference in crash rate when operating at night. A complete fail. That is where Owl AI comes in.
What makes Owl AI and Owl AI's products unique?
Owl's new monocular ranging sensor system, called the Thermal Ranger, outputs a megapixel (MP) of thermal (night vision) video in parallel with optically fused, 3D range-maps that are similar in appearance to LiDAR and radar range map formats, but delivering orders of magnitude more data points per second. Owl's solution is analogous to recent announcements of 3D single camera computer vision systems operating in the visual domain; however, Owl's Thermal Ranger is unique as it delivers rich detail and 3D response day or night, including operation in extreme visually impaired environments known as DVE.
The Thermal Ranger is composed of a first of its kind Megapixel Digital Focal Plane Array (MP-DFPA) semiconductor chip producing nearly four times the resolution of today's analog-based VGA thermal cameras. The Thermal Ranger also includes a multi-aperture optical component (MLA), and a suite of Convolutional Neural Network (CNN) ranging software for true thermal computer vision. The sensor operates in the thermal spectrum (longwave Infrared) allowing it to see the world clearly, in high-resolution, through adverse DVE and any lighting condition for instant classification and 3D location of pedestrians, cyclists, animals, vehicles, and other objects of interest. This is a true no light system, not to be misconstrued with a low light camera (NIR or SWIR).
This low cost, compact, single lens (monocular) system outputs megapixel HD thermal video producing vivid clarity, while simultaneously generating 3D range maps of up to 90 million points per second, which is orders of magnitude more angular and spatial resolution than LiDAR or radar sensors. For PAEB systems, the novel MLA enables simultaneous capture of both wide angle and telephoto fields of view (FOV) through a single main lens providing wide angle curb to curb response (100 degrees) while enhancing 2D long-range response to well beyond 300 meters and delivering high accuracy 3D range response at distances of over 185 meters. Removal of the MLA along with installation of a telephoto lens with a FOV idealized for long haul highway scenes results in the system being idealized for long haul AV trucking applications with object detection response up to 400m well beyond any other sensor available today including LiDAR.
What's next for Owl AI? Or what is Owl AI's future direction?
Owl currently has paying customers. Owl recently completed a Series A financing round of $15M to help us accelerate our development and we are focused on executing on our technology roadmap and expanding our go-to-market resources. We are starting to engage higher volume opportunity customers as well as identify and plan for future optimizations of our roadmap with key customer input. We believe our solution is cost effective today and we will continue to align our products with a strong value proposition over the long term.
Additional thoughts? 
We believe that today's ADAS, AV and Robotic Mobility systems will be improved through the sensor diversity achieved by adding this fourth sensor modality. Lastly, our solutions are being designed with automotive quality standards in mind and we intend to meet the needs of the massive opportunity in this market.
Also Read:
CEO Interviews: Dr Ali El Kaafarani of PQShield
CEO Interview: Dr. Robert Giterman of RAAAM Memory Technologies
Experts Talk: RISC-V CEO Calista Redmond and Maven Silicon CEO Sivakumar P R on RISC-V Open Era of Computing
Share this post via: