3D vision technology is rapidly evolving. Compared to 2D vision technology that deals with planar information, 3D vision works with physical information, including depth, which makes it possible to recognize and measure objects with curved surfaces and arcs. In addition, as deep machine learning and big data computing technologies develop, 3D vision AI chips are continually improving their ability to process visual data with higher accuracy, faster speed, and lower power consumption. This has caused an explosion in demand for both the industrial and consumer markets.
Aivatech is an industry-leading solution provider for chip design and visual algorithm systems. With a focus on the smart terminal market, it provides open modular 3D vision AI software and hardware platforms with ultra-low power consumption. In May 2020, Aivatech successfully released Ai3100, its first new-generation 3D visual AI chip. In December 2021, the company launched an upgraded 3D visual AI chip: Zhuiying Ai3101. This provided the smart terminal market with a full-stack solution, pushing forward the rapid deployment of AI technologies such as smart door locks, robots, hardware, and new retail.
Zhuiying Ai3101 is a new generation of 3D-vision AI chips based on heterogeneous architecture. With a built-in neural processing unit (NPU), 3D engine, HDR, ISP, and more, the chip is a leader in its field in terms of efficient and intelligent processing, analysis, and low power management. AI 3101 has a very powerful and flexible 3D depth engine (i.e., a fusion accelerator for depth calculations): it allows depth to be measured from 0.2 m to 6 m, with a 50 mm baseline.
S2C and Aivatech have had a long-term, stable relationship. Aivatech currently used two FPGA validation platforms: PCIE VU440 and Single VU440 LS. Using the PCIE VU440, our R&D team has carried out the core IP prototyping and system verification; and based on the Single VU440 LS, they've accelerated SOC design verification and firmware driver development. The S2C validation platform provided us stable software and hardware collaborative work environment, especially in the early stage of chip development, recalls Guo Wei, Co-founder/Vice President of Engineering at Aivatech.
Both products are high-capacity, flexible, and scalable while also equipped with multiple interfaces. This makes Aivatech suitable for R&D needs and greatly shortens the R&D cycle. S2C's professional engineering support team provided a tremendous deal of support and peace of mind when it came to developing our 3D vision AI chip project.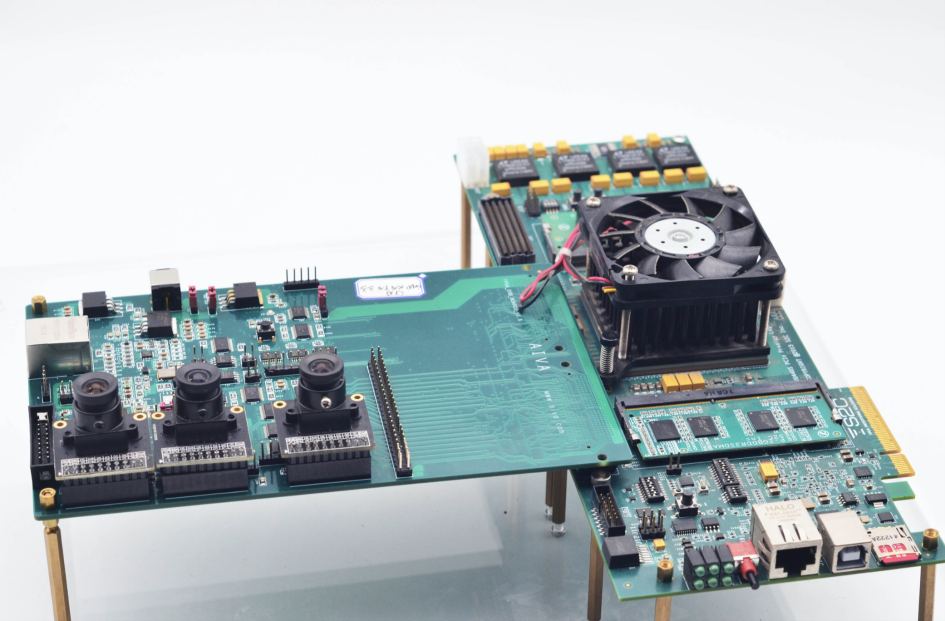 IP validation with the S2C PCIE VU440 platform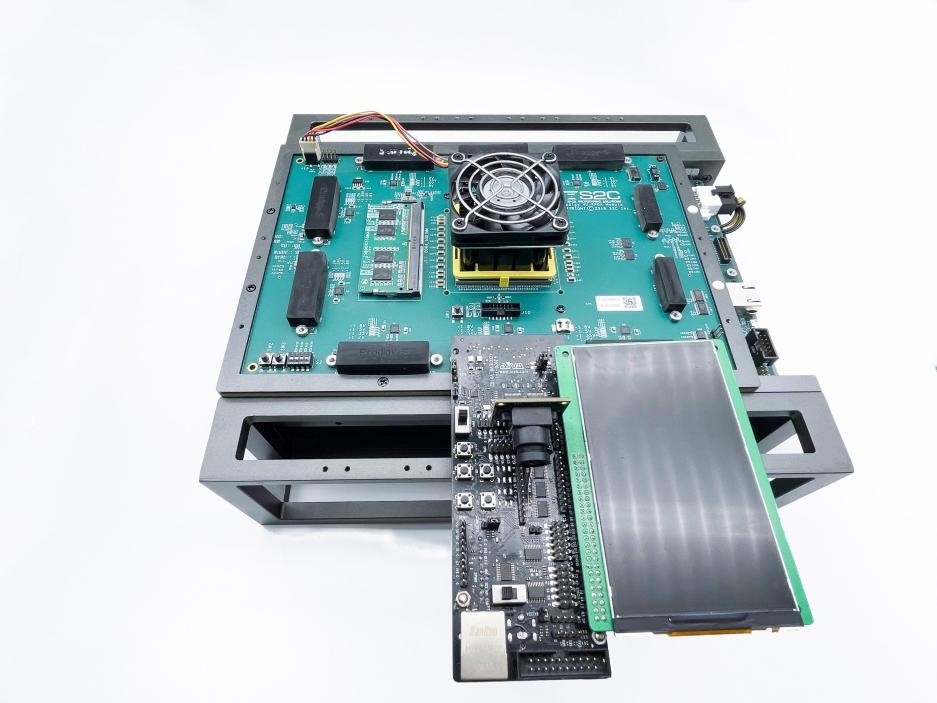 Aivatech's SOC validation with the Single VU440 LS platform
S2C's Virtex UltraScale (VU) Prodigy Logic Systems are based on Xilinx's Virtex UltraScale XCVU440 FPGA. These market-leading Prodigy Logic Systems are shipped with a low-profile enclosure that includes all components – FPGA module, extendable power control module and power supply for maximum flexibility, durability and portability. Advantages of using S2C's VU Prodigy Logic Systems include:
Modular and All-in-One design offering the highest flexibility and performance
Abundant prototyping tools (partition and debugging) support to speed up the prototype bring-up time
Easy reconfiguring or stacking to expand capability for several projects
Comprehensive portfolio of Prototype Ready Accessories for quickly build the prototype targets
All versions of the VU Prodigy Logic Systems can be used as Standalone Mode or Multi-Board Mode. The Prodigy Logic System are supported by the industry's broadest set of advanced FPGA solutions in S2C's Prodigy Complete Prototyping Solutions including:
Prodigy ProtoBridge™ for linking FPGA prototyping to system-level simulations
Prodigy Multi-Debug Module for multi-FPGA deep trace debug
Vast library of 90+ daughter cards to meet a variety of interface needs
With the mission of "Empowering smart terminals with 3D vision AI", and based on its self-developed Zhuiying™ series of AI chips and supporting vision modules, Aivatech has already launched an industry-leading full-stack solution empowering door entry access control, robots, smart hardware, new retail, and many other AI applications.
Also Read:
Prototypical II PDF is now available!
StarFive Surpasses Development Goal with the Prodigy Rapid Prototyping System from S2C
CEO Interview: Toshio Nakama of S2C EDA
Share this post via: