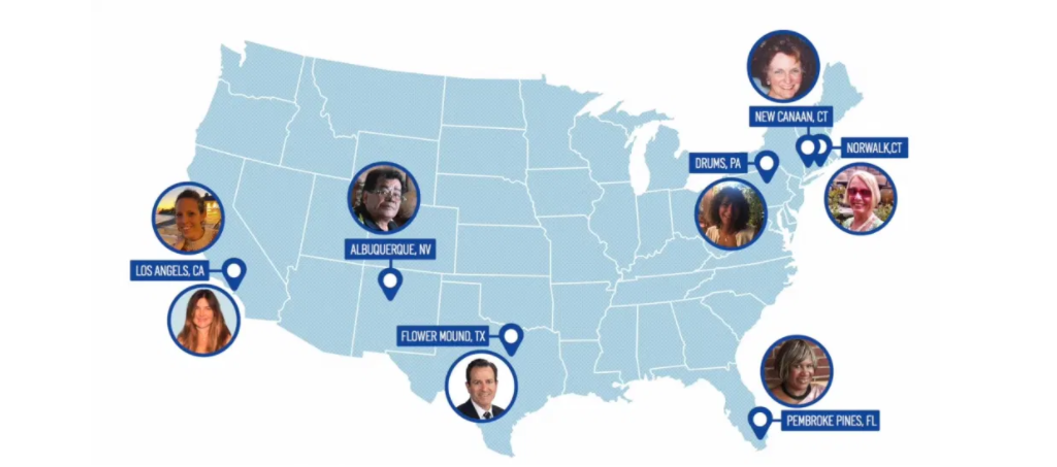 SEC. 24102. HIGHWAY SAFETY PROGRAMS.
Section 402 of title 23, United States Code, is amended — by striking ''accidents'' each place it appears and inserting ''crashes''; by striking ''accident'' each place it appears and inserting ''crash'' — from amendment to Senate infrastructure legislation
The Biden Administration and the U.S. Congress want cars to be smarter. My two year old BMW can detect when the distance between my vehicle and a stopped vehicle is closing too fast and will make an unignorable sound (with visual in-dash alerts) letting me know I need to apply more braking force immediately. If I change lanes without signaling, my car will gently resist and simulate the sensation of driving over small bumps in the road. And if I have been driving too long and I am starting to drift within or beyond my lane, my car will offer to find me a place to stop for a rest with a message on the center cluster display.
This kind of collaborative driving assistance – manifest in both passive and active safety systems (sometimes called advanced driver assist systems or ADAS) – is proliferating throughout the industry and across new vehicles from all car makers. While autonomous driving technology grabs the headlines, it is ADAS tech that is taking the wheel with the objective of saving lives.
Safety sells and safety is a high-demand consumer purchasing priority, but it is regulators in Europe and the U.S. that are driving adoption rates upward. Governments in both regions are focused on reducing highway fatalities and the related social costs.
Multiple provisions in the $1.2T infrastructure bill that passed the U.S. Senate this week call for intensified regulatory activity in the U.S. to increase the rate of adoption and deployment of these technologies in new cars. But these legislative efforts highlight the tortured path to implementation that awaits implementation.
Consumer Reports published a commentary highlighting the measures intended to impact the auto industry including:
"Infrastructure Bill Omits Key Safety Features in Cars" – Consumer Reports
Impaired-driving tech: The bill includes a requirement that over the next decade, all new cars be equipped with advanced technology that could prevent drunk and impaired driving by passively detecting when a driver is impaired.
Recall and safety information: The bill includes requirements for automakers to be more transparent about the performance of safety recalls, as well as improvements to make federal vehicle safety databases more accessible to the public. The bill particularly seeks a state-by-state survey of rideshare operators and whether vehicles used by those transportation network companies are subject to recalls.
Advanced lighting: The bill promotes better headlights in cars and trucks, including adaptive beams that adjust brightness based on traffic conditions to improve visibility.
Crash-test dummies: A new study will seek to identify ways to improve crash-test dummies so that they better represent women, the elderly, and other under-represented demographic sectors.
Keyless ignition shutoff: A new requirement will put automatic engine shutoff mechanisms in cars with keyless ignition switches to prevent carbon monoxide poisoning from a vehicle that is inadvertently left running.
Safer streets: Included in the bill is the Safe Streets and Roads for All grant program, which is designed to support data-driven local initiatives to prevent road deaths and injuries.
Better data: The pending infrastructure bill calls for focused research into the needs of vulnerable road users such as pedestrians and cyclists in an effort to increase their safety on public roads."
Also included in the bill are provisions for vehicles to stop or turn off automatically when the driver exits the vehicle before putting it in park in order to prevent vehicle rollaways. The bill further calls for widespread lane departure warning and lane keeping technology adoption after research and agency guidance and for driver distraction detection and mitigation systems.
The bill prioritizes and funds research into measures to protect vulnerable road users including pedestrians and bicyclists.  A requirement for developing a data-centric approach to defining a comprehensive safety action plan along the lines of existing Vision Zero campaigns identifying traffic crash and fatality hotspots and addressing the causes of crashes.
The bill calls for the creation of a Motorcycle Advisory Council; a review of school bus safety; a review of "move over or slow down for law enforcement" public messaging and laws; prioritization, identification, and segregation of crash data related to personal conveyance vehicles such as bicycles and scooters; minimum penalties for repeat impaired driving offenders; a review of seatback and hood and bumper safety standards; and expanding the scope of impaired driving beyond alcohol.
The Consumer Reports criticism of the legislation is that even in those instances where the bill calls for action there are few timelines or deadlines provided.  But CR misses the real limitation of legislative efforts to advance vehicle safety – enforcement.
Without the support, implementation, and enforcement authority of the U.S. Department of Transportation's National Highway Traffic Safety Administration, none of the proposed measures will have any impact whatsoever. The most notable historical example is the Cameron Gulbransen Kids Transportation Safety Act of 2007.
The Act was approved in February 2008 and directed "the Secretary of Transportation to issue regulations to reduce the incidence of child injury and death occurring inside or outside of light motor vehicles, and for other purposes." The Act was widely understood as requiring the adoption of a backup camera mandate.
In 2008, President George W. Bush gave federal transportation officials three years to draft wording on a backup-camera mandate.  The three years were necessary for the NHTSA to conduct research in order to drive the rulemaking process behind the backup camera requirement – including assessing different ways to solve the problem.
Five years later, the U.S. Department of Transportation still hadn't drafted a rule. A group that included Gulbransen sued the agency to comply with Bush's directive. A year after the lawsuit, the NHTSA issued a 2018 deadline for backup cameras on all new autos – 14 years after two-year-old Cameron Gulbransen was killed by a vehicle that was backing up driven by his father.
The same sorrow-fueled outrage that drove the adoption and implementation of the backup camera mandate lurks behind many of the measures in the pending infrastructure bill. The anti-rollaway provision alone reflects the grief and resulting lawsuits brought by the families of individuals run over by their own cars. Toyota has been the subject of at least one of these rollaway lawsuits resulting in part from the fact that data extracted from the subject vehicle revealed its awareness of the driver's exit while the vehicle was not in park.
SOURCE: Vehicle Control History (VCH) data from a vehicle involved in a fatal vehicle rollaway.
The Biden Administration and its allies in Congress are saying – with their recent passage of infrastructure legislation – that we have a right to expect our cars to do more to protect and save our lives. Cars are capable of being even more intelligent than they already are. Let's hope we don't have to wait 14 years for new life saving measures to be adopted by the automotive industry. The infrastructure bill provides a key roadmap for that process.
Share this post via: