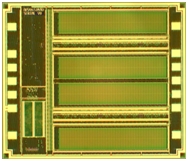 A quick re-introduction of ReRAM-Forum.com which is dedicated to all things related to resistive RAM, broadly characterized as ReRAM (or RRAM) and CBRAM. The technology is seen as the 'next generation' non-volatile memory solution and is being developed by companies large and small for a variety of applications in storage, memory and more recently logic. The technology is at the 'test chip' stage (an example from Adesto Technologies shown here) and evolving rapidly. The Blog has been going for 6 months and has featured posts on many of the main players both in industry and academia.


The most recent couple of posts have focused on two extremes of the ReRAM firmament. At one end of the scale, Nantero a start-up in Woburn, MA who are one of the veterans of the field having been formed in 2001. They are still going and have recently completed a successful Series D funding round. Their technology is different from others in the field with their switching technology based on carbon nanotubes as opposed to a metal oxide or other inorganic. They have received a fair amount of negative coverage over the years as they fell into the 'products in two years' trap. But they are still going and apparently thriving. ReRAM-Forum.com has more details on recent developments at Nantero and their technology.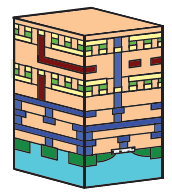 HP is at the other extreme size wise and they have developed quite a reputation in the field for their bold pronouncements about the promise of two terminal metal oxide based devices and have an aggressive path to commercialization with SK Hynix although again they have been prone to repeated 'products in two years' announcements. Recently, the lid has been lifted a little on HP's thinking on the materials and mechanisms involved in ReRAM and CBRAM devices. Check out some recent Blogs on HP and their technology over at ReRAM-Forum. There are some interesting hints that HP are beginning to see opportunities for their resistive switches outside Storage (NAND replacement) and Memory (DRAM replacement) as illustrated by their hybrid CMOS/memristor circuits schematic.
No self respecting Blog can start the year without some predictions for the upcoming year and ReRAM-Forum is no exception. In fact Paul McLellan here at SemiWiki and I both came up with a similar EUV prediction (there was no conferring but frankly it is not a very difficult one to foresee). EUV seems set for a key role in the future of ReRAM following SanDisk's 'Waiting for EUV' comment last year. However, given the delays, maybe we will hear a different view this year. In any case if it is ReRAM related you'll know where to find it!
A belated Happy New Year to All
Share this post via: