Business Insider does it again, I just love their charts and with this one I agree with the logic 100%. To me this is more about Samsung the company than Samsung products, Samsung really needs to grow up. The negative marketing, the intellectual property thefts, bribery scandals, product dumping, presidential pardons……. Is that what it really takes to be successful in the new world order?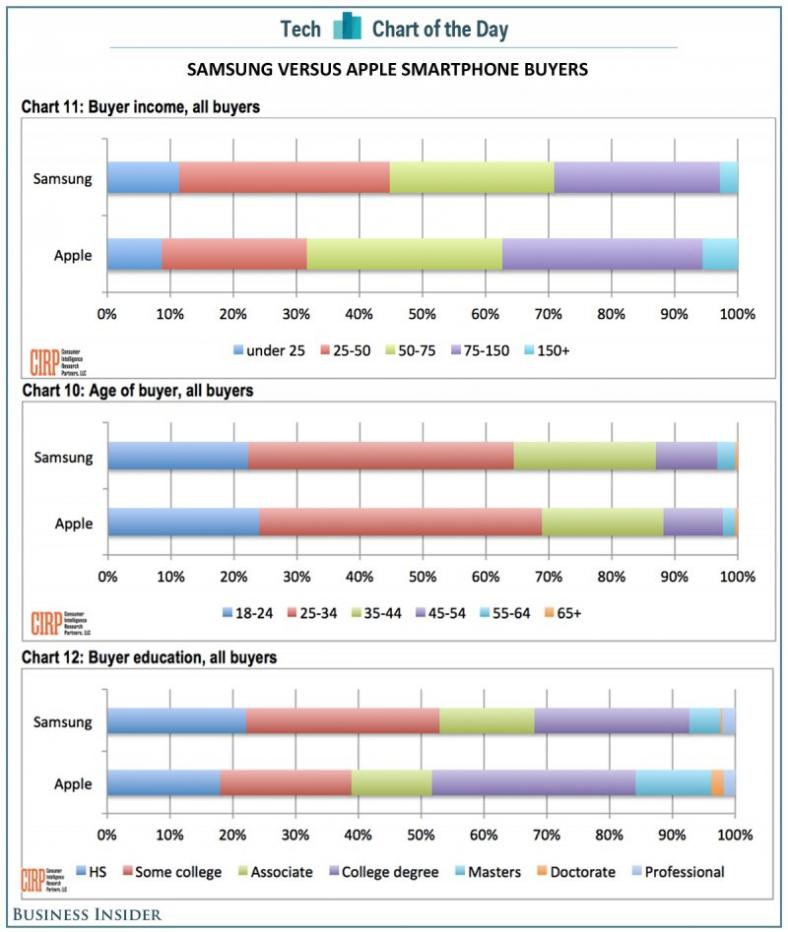 Contrary to Samsung negative marketing, iPhone users are NOT dorks or old people who don't know any better. The latest data from Consumer Intelligence Research Partners (CIRP) shows it is quite the opposite. According to its survey of smartphone buyers over the last twelve months, iPhone owners in the U.S. are younger, richer, and better educated than the people buying Samsung smartphones. They are much better looking than the average Samsung Galaxy customer too, take me for example!
Seriously, what does it say about a person who does business with a company like Samsung that behaves in such a fashion? Technology over morals? This is a conundrum for me as I shop for my birthday gift, a new 65" plasma TV. Samsung clearly has the best TVs out today in regards to technology and value. Do I take the moral high ground and pay more for an inferior TV? Probably not.
I'm also against mixed smartphone marriages. My entire family has iPhones and iPads and we are living in complete harmony. As I blogged before "Apple v. Samsung: Mixed Phone Marriages End in Divorce?", I'm just waiting for the studies out of Helsinki that clearly show the majority of divorced families have different brand phones, it's gonna happen, believe it. And it is not just about personal choice, it is all about communication and working together for the greater good of the family. It's called family crowdsourcing. There is no way a working adult can master all of the capabilities of today's smartphone and still have a life. The new software, apps, and hardware come too frequently. My wife and I probably only utilize 25% of our iPhone's true potential. It would be much less but we have four kids to move us along.
I'm really looking forward to the Apple announcement on September 10[SUP]th[/SUP]. I have an iPhone 5 that I will probably keep and wait for the iPhone 6 but my family has iPhone 4s's that will be traded in for the iPhone 5C in hopes of longer battery life. We are keeping our iPad2s, they are just perfect for what we use them for today and the battery life is just great.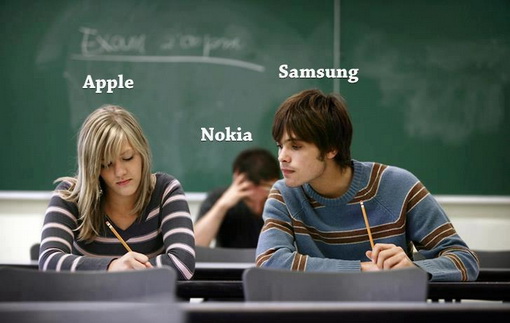 I'm going to completely ignore the Samsung announcement on September 4[SUP]th[/SUP] which is timed to "take the wind out of Apple's sails". Seriously Samsung, grow up, stop stalking Apple and get a life! Just my opinion of course.
lang: en_US
Share this post via: