A SemiWiki member mentioned CircuitLaba few months back so I took a look at it today and share my first impressions.



What
In just five words they capture the essence of this cloud-based EDA software on their home page: Sketch, simulate, and share schematics.
Who
If you are a student, teacher or hobbyist then this EDA tool will help you learn how to create and simulate your design ideas using familiar icons. They also claim that practicing engineers would use this tool, however after just a few minutes of use I can say that it's not quite ready for most engineers that I have ever met.
Account
You sign up for a free account on the web, then while you're working expect to see some nag screens urging you to upgrade your account.
Elements
In the SPICE world it's all about how many elements you support and if you support the standard syntax. This is where CircuitLab falls short because they have limited elements and a non-standard SPICE syntax. Oddly enough, you cannot view your complete SPICE netlist at all.
Here's what you get to work with in CircuitLab:
Wires
Ground
Named nodes
Voltage, Current sources
R, C, L passives
Voltage, Current sinusoid sources
OpAmp
Diode
BJT
PMOS, NMOS (just a handful of types)
JFET
Controlled sources
Switches
Relays
Transformers
Digital primitives (8 choices)
Digital gates (10 choices)
Voltage functions( 4 choices)
Annotation
Various elements (25 choices)
Analysis
CircuitLab has the basic types of analysis, like:
DC
DC sweep
Transient
Frequency domain
Example
I modified a simple NAND gate with 4 MOS devices by connecting the inputs to piecewise linear sources: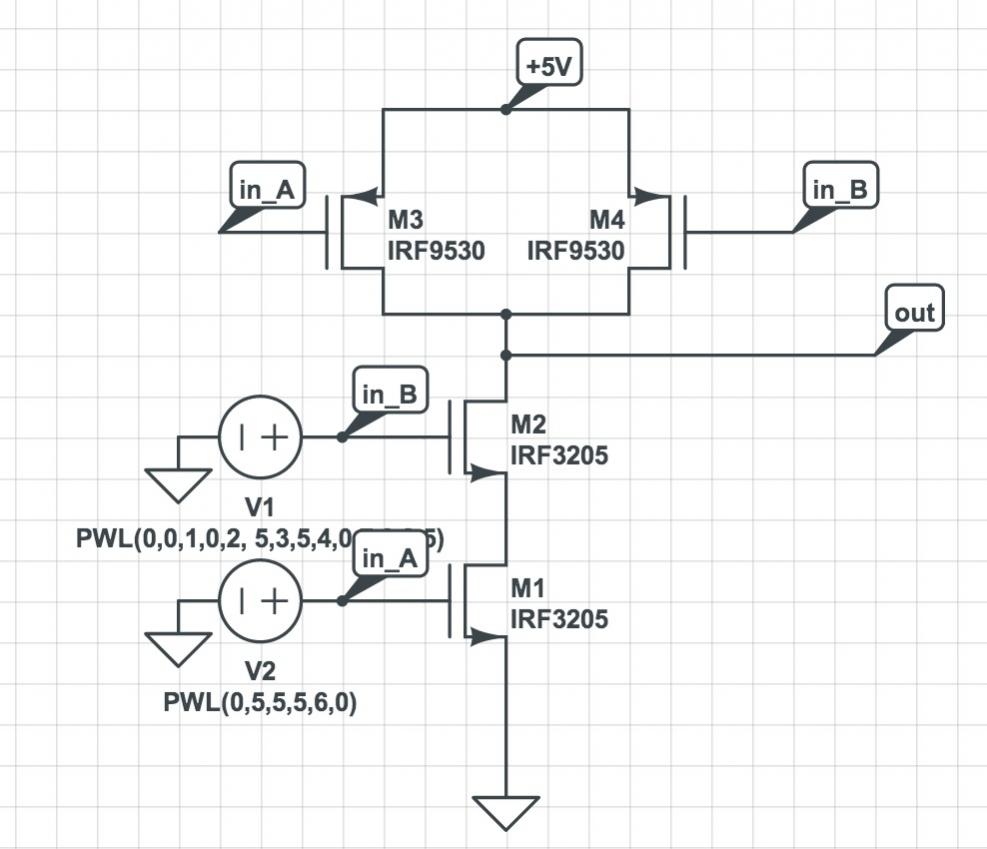 From the menu I clicked: Run> Time Domain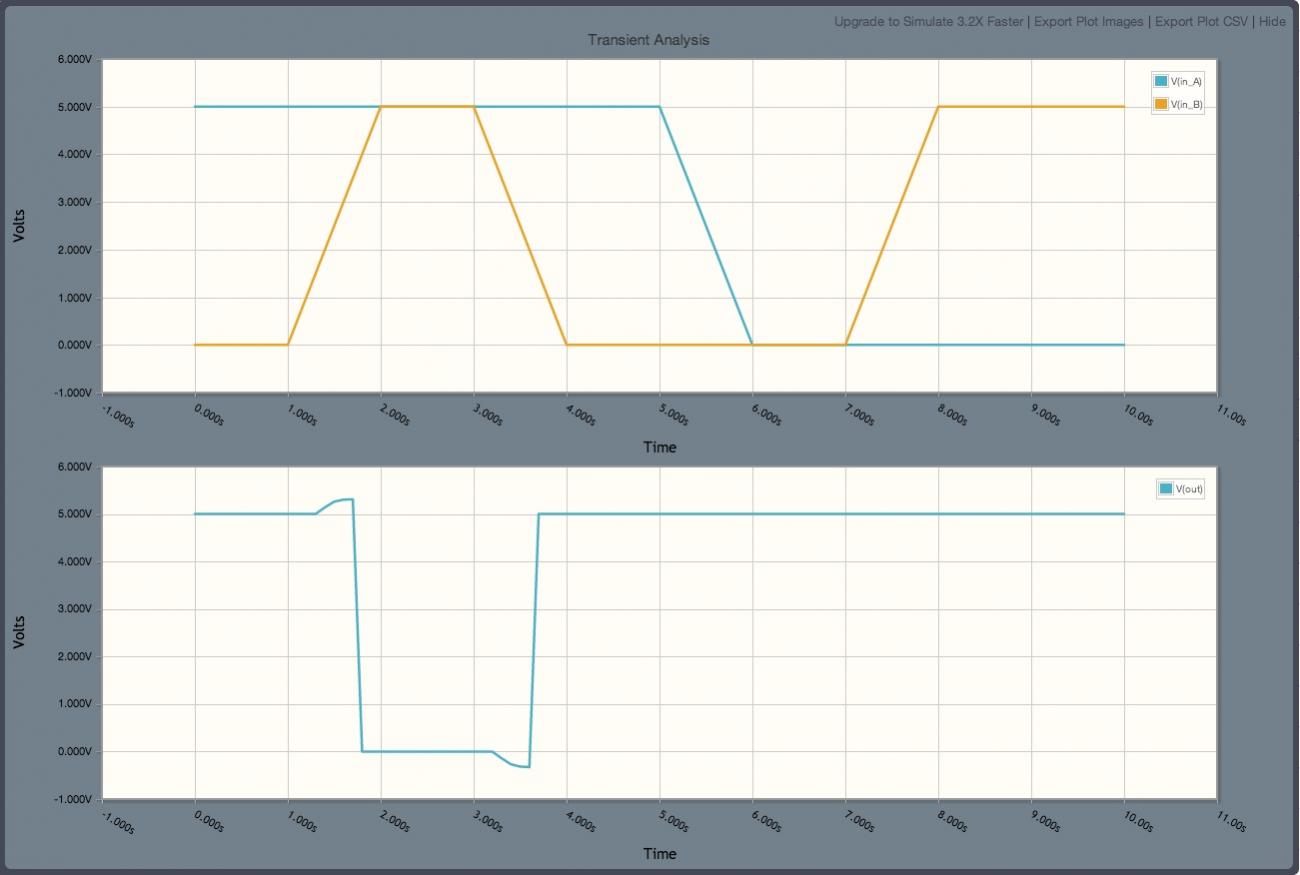 Yes, my NAND gate worked logically and I even saw the overshoot and undershoot on the output node indicating that Miller capacitance was modeled OK.
You can view or hide the palette of elements and sources.

Pricing
There are four choices here:
Students, Teachers: Free
Hobbyist, $39/Year
Professional, $299/Year
Platinum, $999/Year
The time-based licensing is now well accepted by EDA users, and with the Platinum level you get support included.
Customers
I was surprised to see so many tier 1 companies listed as customers, although there's a small disclaimer, "No endorsement is implied by these logos".
Apple
Argonne
BAE Systems
BMW
Bosch
Caterpillar
General Atomics
Georgia Tech
Honeywell
Intel
JPL
Los Alamos
Lockheed Martin
Loral Space Systems
MIT
Medtronic
NASA
NIST
NREL
NVIDIA
Qualcomm
Raytheon
Samsung
Sandia National Laboratories
Sony
Thales
Toshiba
United Technologies
Xerox
What's Missing
To be production-worthy for IC design work I would need support for:
Hierarchy
EDIF import, export
BSIM models
M element
Standard SPICE syntax (or HSPICE, Eldo, Spectre)
Alter statement
Sophisticated waveform analysis and measurements
Summary
Mike Robbins and Humberto Evans from MIT have created an EDA business that uses the Cloud to do SPICE simulation of your schematics. It kind of reminds me of the very early days of OrCAD software where a low-cost schematic capture system was offered to PCB designers on a PC, except now the platform is any web browser and the circuit simulation and schematic database is in the cloud, not your desktop.
lang: en_US

Share this post via: