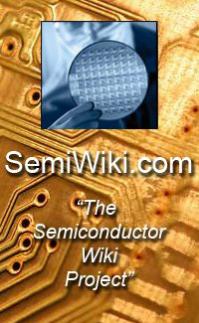 For those of you who follow SemiWiki and the fabless semiconductor ecosystem it has been a very interesting two years:
The Semiconductor Wiki Project, the premier semiconductor collaboration site, is a growing online community of professionals involved with the semiconductor design and manufacturing ecosystem. Since going online January 1st, 2011 more than 500,000 unique visitors have been recorded at www.SemiWiki.com viewing more than 3.5M pages of blogs, wikis, and forum posts. WOW!

The month of January 2011
Unique Visitors: 5,756
The month ofJanuary 2012
Unique Visitors: 28,263
The month ofJanuary 2013
Unique Visitors: 55,372

Total Posts on SemiWiki: 7,217
According to LinkedIn, there are 496,815 LinkedIn members in the semiconductor industry. As of January 31[SUP]st[/SUP], 2013, SemiWiki.com has recorded 504,852unique visits which is an amazing feat if you really think about it. You also have to understand that the SemiWiki bloggers, myself included, all have day jobs inside the semiconductor ecosystem. Click over to our LinkedIn profiles and you will find that we have very diverse and very deep semiconductor experiences that we are happy to share with SemiWiki visitors.
Since Paul McLellan is the most famous amongst us let's start with him:
Dr. Paul McLellanhas a 30 year background in semiconductor and EDA with both deep technical knowledge and extensive business experience. He works as a consultant in EDA, embedded systems and semiconductor. Paul was educated in Britain and spent the early part of his career as a software engineer at VLSI Technology both in California and France, eventually becoming CEO of Compass Design Automation. Since then he was VP of engineering at Ambit, corporate VP at Cadence, VPs of marketing at VaST Systems Technology and Virtutech, and CEO at Envis Corporation. He blogs at dac.com and at semiwiki.com and has published a book EDAgrafittion the EDA and semiconductor industries.
Dr. Eric Esteve has over 25 years of experience in the Semiconductor industry focused on ASIC and IP. He is the founder of IPnest, a company providing strategic consulting and IP related Market Surveys to high level customers: IP vendors, ASIC Design Service, Silicon Foundries and IDM/Fabless. Eric started his career as an ASIC designer, working for various companies in France, including VLSI Tech., TI and Atmel. Eric holds a PhD in Microelectronics from the University of PARIS Descartes.
Daniel Paynestarted out at Intel designing DRAM chips in 1978, then transitioned into EDA companies in 1986 with roles in applications, marketing and management. Freelance since 2004, Daniel offers EDA consulting services and is a founding blogger at SemiWiki.

Don DingeeStarted his professional journey at Cal Poly Pomona where he obtained a BSEE emphasizing in analog signal interfacing, and continued to the University of Southern California obtaining an MSEE in digital communication theory, including a radar design course with Irving Reed – as in "Reed-Solomon encoding". After a stint as an test and design engineering at General Dynamics, he moved onto the marketing path as a sales contributor and marketing manager for Motorola, a consultant for Embedify, and an editor at OpenSystems Media. Currently, he is the voice behind Left2MyOwnDevices (his former magazine column), writing and consulting on embedded, mobile, and social tech.

Daniel Nenni has worked in Silicon Valley since 1984 with computer manufacturers, electronic design automation software, and semiconductor intellectual property companies. Currently Daniel is a Strategic Foundry Relationship expert for companies wishing to partner with TSMC, UMC, SMIC, Global Foundries, and their top customers. Daniel is the founder of the Semiconductor Wiki Project (www.semiwiki.com).
What's next? SemiWiki.com will continue to publish the latest blogs, wikis, and forum discussions revolving around semiconductors and the devices they enable. This is crowd sourcing so any registered member can participate providing a real-time feedback loop for the greater good of the semiconductor ecosystem.
SemiWiki will also publish books starting with "A Brief History of the Fabless Semiconductor Industry" co-authored by Paul McLellan and myself with more to follow. "Brief History of" blogs, building blocks of the book, can be found HERE.
Everybody at SemiWiki would like to thank the crowd of people that read our site, especially our registered members and participating companies, we could not have done it without you!

Share this post via: