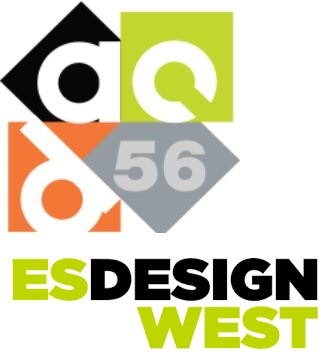 As I mentioned in a previous post, the big drama at last year's Design Automation Conference was the acquisition of the Electronic Systems Design Alliance (formerly EDAC) by SEMI, the owner of the SEMICON West Conference franchise. The plan is to add an ES Design West wing to the SEMICON West conference in San Francisco next year. DAC is in June, SEMICON West is in July, thus the conflict. Given EDAC was a big DAC supporter some consider this a treasonous act which makes it all that more entertaining.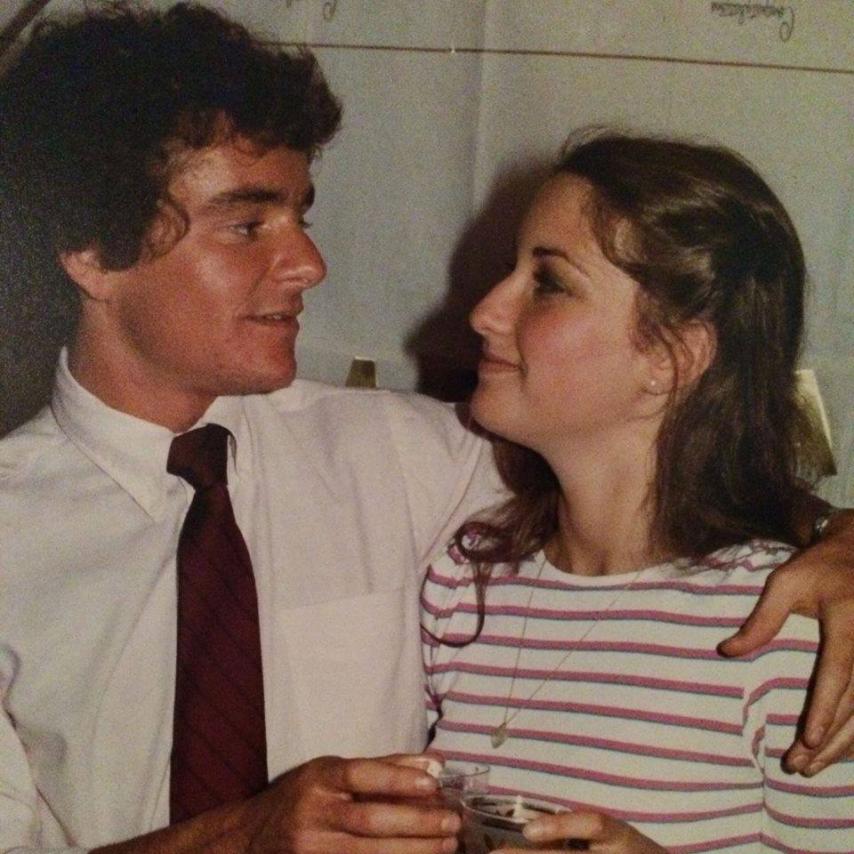 The timing is right to launch a competitive conference in San Francisco because in 2019 DAC will be in Las Vegas, a location criticized for a lack of local technical community support amongst other things. DAC has been in Las Vegas twice over the last 35 years if my memory serves me. The first time was in 1985. It was memorable as my second DAC but also because I was just married and my beautiful bride joined me. It really was an exciting time in EDA and Las Vegas is an exciting venue, absolutely.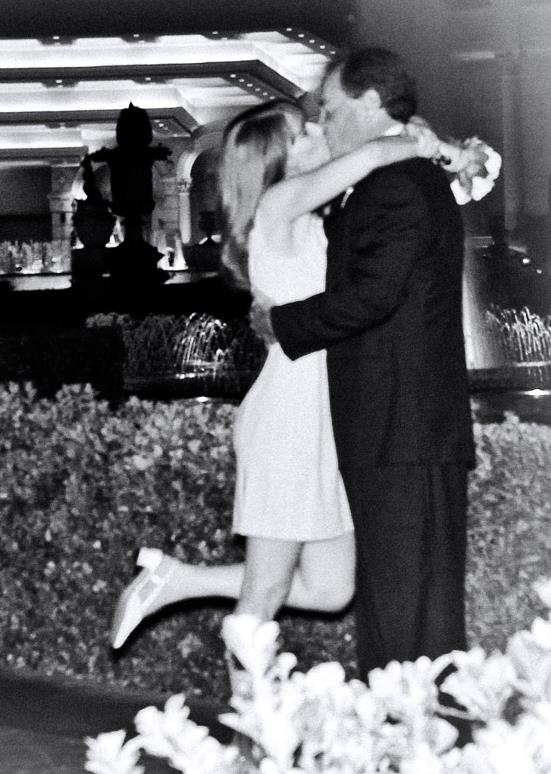 In fact, my beautiful wife and I returned to Las Vegas 30 years later to renew our wedding vows. Funny story, we actually went to Las Vegas on our anniversary to see Elton John and I had planned on surprising her with a quick chapel reenactment by an Elvis impersonator but the hotel had a last minute wedding cancellation so we got a large room with all of the trimmings. My wife was duly impressed, Las Vegas baby!!!
Here is the official ESDA announcement:
Oct 24, 2018:ESD Alliance Announces ES Design West Debut in Conjunction with SEMICON West 2019 in San Francisco
One thing I can say about the Design Automation Conference organizers is that they listen and last week is proof in point. DAC will be in San Francisco from 2020-2025 and probably beyond. Talk about returning fire, wow! Truthfully, I will miss the exotic DAC venues like Las Vegas, New Orleans, San Diego, Los Angeles, Austin, Miami, Dallas, Albuquerque, and other locations that I attended but can't recall.
But I do agree that the San Francisco DAC provides the most value add for EDA and IP vendors exhibiting their wares, absolutely. The question is: Will there be enough demand for two Design Automation Conferences in San Francisco a month apart in 2020 and beyond? You tell me in the comments section and I will add my thoughts.
Here is the complete DAC PR:
The Design Automation Conference Secures a Five-Year Conference Location at San Francisco's Moscone Center

The world's premier event devoted to the design and design automation of electronic chips to systems returns to the Bay Area starting June 2020 and beyond
LOUISVILLE, Colo. – December 13, 2018 –Tapping into a resurgent interest in electronic design automation and the proximity to Silicon Valley, sponsors of the Design Automation Conference (DAC) announced they will hold the annual event, now in its 56[SUP]th[/SUP] year, in San Francisco for five consecutive years, starting in 2020.
DAC's sponsors – the Association for Computing Machinery's Special Interest Group on Design Automation (ACM SIGDA), and the Institute of Electrical and Electronics Engineer's Council on Electronic Design Automation (IEEE CEDA) – secured the following dates at San Francisco's Moscone Center to hold their annual event.
DAC 2020, June 17 – 26 – North and South Hall

DAC 2021, June 23 – July 2 – West Hall

DAC 2022, June 15 – 24 – North and South Hall

DAC 2023, June 21 – 30 – North and South Hall

DAC 2024, June 19 – 27 – West Hall
After 55 years, DAC continues to be the world's premier event devoted to the design and design automation of electronic chips to systems, where attendees learn today and create tomorrow. A rise in attendance and participation in the 2018 DAC in San Francisco spurred the sponsors to return to the city after the 2019 event that will be held in Las Vegas, June 2-6. More than 6,000 people attended and more than 170 companies exhibited at DAC 2018 held at Moscone West Center.
DAC is the only event for top-notch researchers to present their cutting-edge discoveries, the platform for leading field engineers to share their experiences in using EDA (electronic design automation) tools to tame the ever-growing circuit and system design monsters, and the largest exhibition of EDA tools, software, IP cores, and other related products and services. DAC has been and will continue to be the must-attend event for the design and design automation community.
"We attend DAC to build our knowledge of what is possible so that we can continue to innovate and stay at the leading edge of design," stated Chris Collins, senior vice president, products & technology enablement at NXP. "DAC has been and always will be a place we look to for such guidance. It is a place where we can meet with pioneers, innovators, and solutions providers to understand the technology and provide feedback on the technology that will drive our next products."
The abstract submission deadline for DAC 2019 technical papers closed November 20, 2018, with a record 1049 abstracts received and 819 accepted papers for review. The number of accepted papers for review for DAC 2019 has surpassed the last five years of accepted for review papers by approximately 19%. Among the hot topics for 2019 are submissions in areas such as machine learning and artificial intelligence architectures, which increased by 61%.
"DAC continues to evolve to satisfy the needs of our industry. It's always been the premier place for presenting EDA research and showcasing all vendors under one roof," said John Busco, director, logic design implementation at NVIDIA. "In recent years, it's added tracks to satisfy the interests of working designers and IP consumers. DAC brings together academia, commercial EDA, and electronic system designers—a true cross-section of semiconductor design. As technology progresses, and both our challenges and opportunities multiply, DAC offers an ideal forum to explore, exchange ideas, and innovate."
The call for contributions for the 56[SUP]th[/SUP] DAC in Las Vegas is now open for the Designer Track and IP Track. The submission deadline is January 15, 2019. For more information visit: https://www.dac.com/submission-categories/designer-track
About DAC
The Design Automation Conference (DAC) is recognized as the premier event for the design of electronic circuits and systems, and for electronic design automation (EDA) and silicon solutions. A diverse worldwide community representing more than 1,000 organizations attends each year, represented by system designers and architects, logic and circuit designers, validation engineers, CAD managers, senior managers and executives to researchers and academicians from leading universities. Close to 60 technical sessions selected by a committee of electronic design experts offer information on recent developments and trends, management practices and new products, methodologies and technologies. A highlight of DAC is its exhibition and suite area with approximately 175 of the leading and emerging EDA, silicon, intellectual property (IP) and design services providers. The conference is sponsored by the Association for Computing Machinery's Special Interest Group on Design Automation (ACM SIGDA), and the Institute of Electrical and Electronics Engineer's Council on Electronic Design Automation (IEEE CEDA).
Design Automation Conference acknowledges trademarks or registered trademarks of other organizations for their respective products and services.
Share this post via: