The 48[SUP]th[/SUP] Design Automation Conference (DAC) is now upon us. DAC is billed as "the premier event for the design of electronic circuits and systems, and for EDA and silicon solutions" for which I would have to agree with 100%.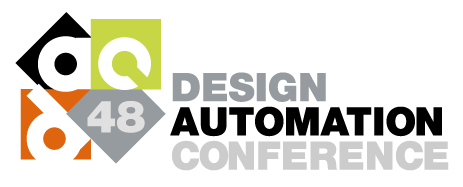 The first DAC I attended was in 1984, Albuquerque New Mexico, which was one of the first to allow exhibitors. It was an exciting time in semiconductor design, so much innovation, new technology everywhere, the Design Automation Conference is and has always been the cornerstone of EDA. This will be my 28[SUP]th[/SUP] DAC and certainly not my last since the Rapture didn't get me, unless of course the world ends on October 21st.
SemiWiki will be at DAC giving away iPad2s in booth #1432.Register for SemiWiki on an iPad2 at the booth and you qualify to win. Current SemiWiki members just check in and qualify to win.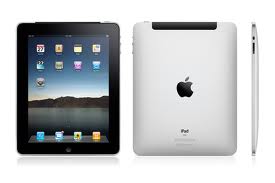 This year I was part of the DAC planning process and organized two pavilion panels which is what this blog is really about:
The first panel is Hogan's Heroes: The Reaggregation of Ecosystem Value

Topic Area: Business
Tuesday, June 7, 2011
Time:11:00 AM—12:00 PM
Location:Booth #3421
Summary:The semiconductor ecosystem shifts its value aggregation on somewhat predictable cycles. These are followed by longer periods of stability during which new companies are created. The latest cycle is being driven by system houses. What impact will these new trends in system design have on EDA and IP business models and enterprise value?
Organizer:Daniel Nenni – SemiWiki, Danville, CA
Moderator:Jim Hogan – Tela Innovation, Inc.,Campbell,CA
Speakers:Ajoy K. Bose – Atrenta, Inc., San Jose, CA Jack Harding – eSilicon Corp., Sunnyvale, CA Grant A. Pierce – Sonics, Inc., Milpitas, CA
The second panel isWhy the Delay in Analog PDK?

Topic Area: Analog/Mixed-Signal/RF Design
Wednesday, June 8, 2011
Time:10:30 AM — 11:15 AM
Location:Booth #3421

Organizer: Daniel Nenni – SemiWiki, Danville, CA
Moderator:Steven Klass – SMSC,Phoenix,AZ
Speakers:Mass Sivilotti – Tanner EDA, Monrovia, CA, Tom Quan – Taiwan Semiconductor Manufacturing Co., Ltd., San Jose, CA Ofer Tamir – TowerJazz, Newport Beach, CA

Summary:Why does it take so long for foundries to release analog/mixed-signal process design kits (PDKs)? The amount of AMS content in your designs is growing, and the pressure to move to smaller process nodes is increasing. This is your chance to talk to the people who develop your PDKs and reference flows!
Tom is a natural in front of the camera, he did it in one take! This is must see TV!
As for me, if we haven't met please introduce yourself and feel free to buy me a drink. If we already know each other just buy me a drink. This DAC I will be blogging for beverages! Don't forget to click the LinkedIn share button below in support of the 48th Design Automation Conference. See you in San Diego!

*Note: to read/write comments you must log in.
Share this post via: