I've attended the DAC conference and trade show since the late 1980s, and every visit has been a continuing learning experience about the EDA, IP and semiconductor industry. I first started attended as an EDA vendor in 1987, and since 2004 as a freelance marketing professional. There's a significant amount of preparation that goes into such an event, sending out invitations to write technical papers, asking EDA vendors to exhibit, finding captivating keynote speakers, deciding on the industry trends with accompanying buzzwords, you get the picture.
The familiar July date was moved into December for 2021, allowing the pandemic to wind down a bit more, and have us meet safely in person. People interested in SEMICON West can attend that expo at Moscone South, plus there's also the RISC-V Summit happening at Moscone West.
Who Attends
There will be some 6,000 designers, researchers, tool developers, executives and several of us from SemiWiki attending DAC in December. Attendees by order of importance are:
EDA Software, 31%
IP/Core Design, 18%
Embedded System Design, 12%
ML and AI, 11%
Design Services, 8%
Foundry, IC Manufacturing, 5%
Consumer Electronics, 4%
Design in the Cloud/Design IT, 3%
Cyber Security, 3%
Automotive, 3%
IoT, 2%
Keynotes
We are informed and entertained by four industry luminaries this December with the following speakers: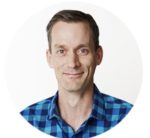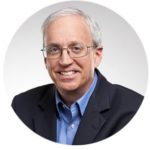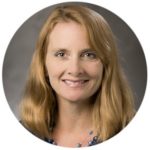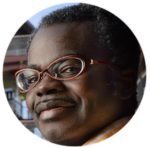 SKYTalks
Three speakers will be enlightening us about the Cloud, AI, ML and cross-disciplinary innovations through SKYTalks.
William Chappell, CTO, Azure Global – Cloud & AI Technologies for Faster, Secure Semiconductor Supply Chains
Kailash Gopalakrishnan, IBM Fellow and Sr. Manager, Accelerator Architectures and Machine Learning
Sam Naffziger, AMD Sernior Vice PResdient, Corporate Fellow, and Product Technology Architect – Cross-Disciplinary innovations Required for the Future of Computing
Technical Papers
For 2021 there are 215 accepted research papers, out of 914 submitted, while the industry papers had 70 accepted to present. With 285 papers you must choose your time slots wisely.
Registration
DAC in December sounds awesome, so register in advance now, because you get a discount until November 1, 2021. If you just want to see the Exhibits, Keynotes and SKYtalks, then register FREE, thanks to the I Love DAC sponsors: Cliosoft, Empyrean and Menta.
59th DAC
DAC is so complex that the 59th DAC planned for July 11-15, 2022 has just named their Executive Committee. Rob Oshana is the 59th DAC General Chair, and his day job is with NXP Edge Processing, as the VP of Software Engineering.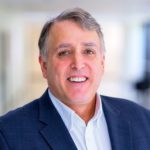 More than two dozen volunteers from both academia and industry round out the 59th DAC Executive Committee.
Summary
I'm really looking forward to traveling by plane to SFO in December and seeing familiar and new faces in the EDA, IP and Semiconductor sectors at the Moscone Center. So join me and a few thousand other bright engineers, managers and academics by attending the 58th DAC.
Share this post via: