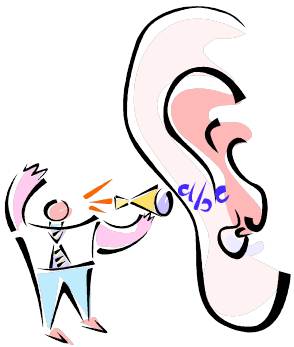 No one who spent much time at Cadence during Joe Costello's reign as CEO (1987-1997, including SDA) could likely give an unbiased review of last night's event, EDAC – Jim Hogan Emerging Companies Series. The event was held at Cadence's 5-story Building 10, a building that had not yet been built while Joe was at Cadence. To add some additional character to the event, Joe was interviewed by Jim Hogan, who had worked under Joe at Cadence. But it was Joe and Jim's discussion on the main topic of telling a compelling company story that kept the audience's attention.
Most of the readers have likely heard of Joe Costello as he was the leader and face of Cadence during its most explosive growth period. In 1997, Joe was named America's Top Performing CEO by Chief Executive Magazine. Joe also lead the company into its legal battle with Avant!. Cadence ultimately won that battle though some would say the penalties to Avant! and someof the people involved were insufficient to be a deterrent for future trade secret theft. Joe is tall, about 6'7″, lanky, charming, and has an infectious smile. He is a captivating speaker with a style all his own. I met Joe through the acquisition of Tangent Systems where I was one of the founding team. He is one of the most persuasive people I have ever met.
Looking up at the stage, I could not help but remember how, after I had briefly left Cadence about 6 months after the acquisition of Tangent, I ended up in Joe's office to discuss my career. After 10 years in developing EDA software and finishing my MBA with the intent to build a career in marketing, Joe, in less than one hour, convinced me I need to work in sales. Looking back, it seems a bit crazy. Sales? I had not sold anything since working at a shoe store in high school. But, sitting in front of Joe it made perfect sense. I've heard he knows hypnotism but I do not know if he used it on me. Jim Hogan recounted on stage similar encounters he had with Joe.
Besides the obvious hero worship that many felt, there was some real substance to the event as well. Joe reiterated an approach to building a company story that he had drummed into all of the marketeers at Cadence – write the press release first. By forcing your self to write the press release in advance, you are seeing what you need to support that eventual vision for the company. You are more focused on your goals, the means to get there, and how you will tell the story then. This helps you put together the message now. as this topic came up and it was fun to look around the room and see all the marketing heads nod (Gloria Nichols, Nanette Collins, Michelle Clancy, Jill Jacobs, just to name a few). It was nice to have Joe remind us of the importance of this principle.
I feel I gained a new incite into Joe's communications ability as well. Joe doesn't like slides much when giving a presentation. Jim recounted seeing slides with "no white space" and how distracting they could be. Having sat on both sides of the table on investment pitches, neither of them like those meetings that drone on forever in a monotone style. The trick, according to Joe, is you need to "jolt people a bit to get them to stop their linear thinking and see things in a new way." The discussion on stage then looked at humor as a method to do this. My mind went elsewhere. Joe swears at what sometimes seems to be the most unusual times. It can startle you. It doesn't seem offensive, especially if you know Joe, but it can be that jolt. And he appears to do it so naturally. So if you are preparing a presentation for DAC… (nah, don't go there)
In closing, Joe reminded us that although he chose to stay away from EDA after he left Cadence, he is now back. Joe is on the board of both Oasys Design Systems, and another company referred to as Montana (seems like they are still in stealth mode, readers please contribute on this).
This was a truly memorable event for me and I think for most others who attended. Thank you to EDACfor organizing the event, Cadencefor being a gracious host, and to Jim and Joe for being such great speakers. It was well worth the time. And I am most anxious to see what more impact Joe Costello might have on EDA.
lang: en_US

Share this post via: