On Wednesday at DAC I met with Bob Slee, distributor and Michael Siu, AE for MunEDA to get an update on what's new. MunEDA has EDA software for:
Schematic porting
Nominal circuit analysis
Nominal circuit optimization
Statistical circuit analysis
Statistical circuit optimization
IP porting
Circuit model generation
More important than just EDA tools they have tier one semiconductor customers using these tools.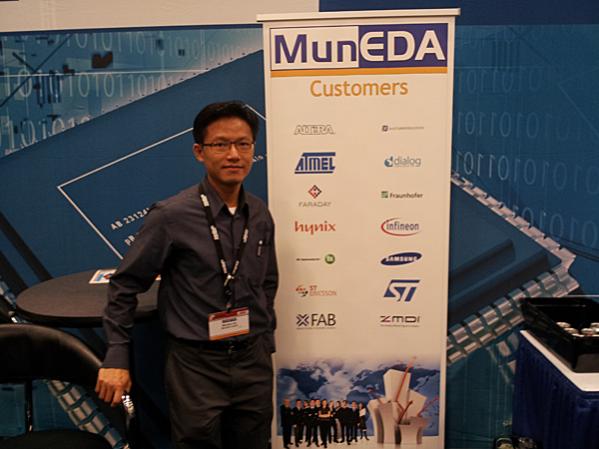 Users: AMS designer, IP design, custom, memory – use Wicked to help optimize a netlist. User will define which transistors to change or vary, then tool will invoke SPICE circuit simulator, measure results. Specify: W, L, VDD or even process parameters.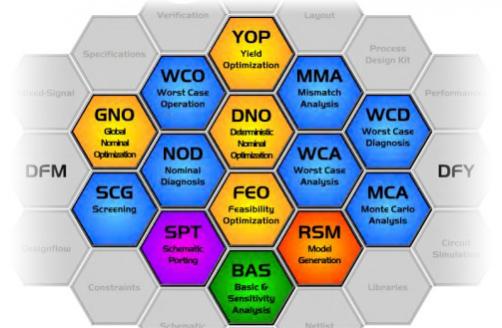 Example: OpAmp circuit with a required gain. Wicked will optimize to try and reach the goal. If it cannot reach that spec it tells you.
WICkeD works with: Spectre, HSIM, Eldo, etc. simulator indepedent.
WICked: About 10 years old. From Technical University of Munich, help from Infineon.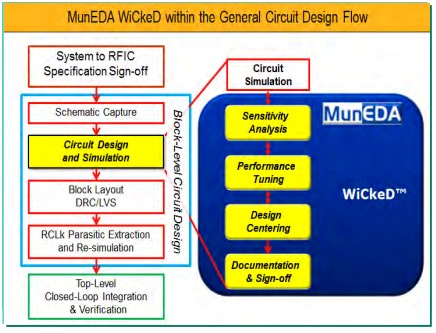 Customers: Samsung, Toshiba, Hynix, ST, Infineon, ON Semi, ST, Altera, Faraday, Bosch, Atmel, IR, Fraunhofer, X Fab, Dialog Semi.
Sales: Contact your representative.
Time based license.
WiCkeD – Worst Case Distance for optimization.
Share this post via: