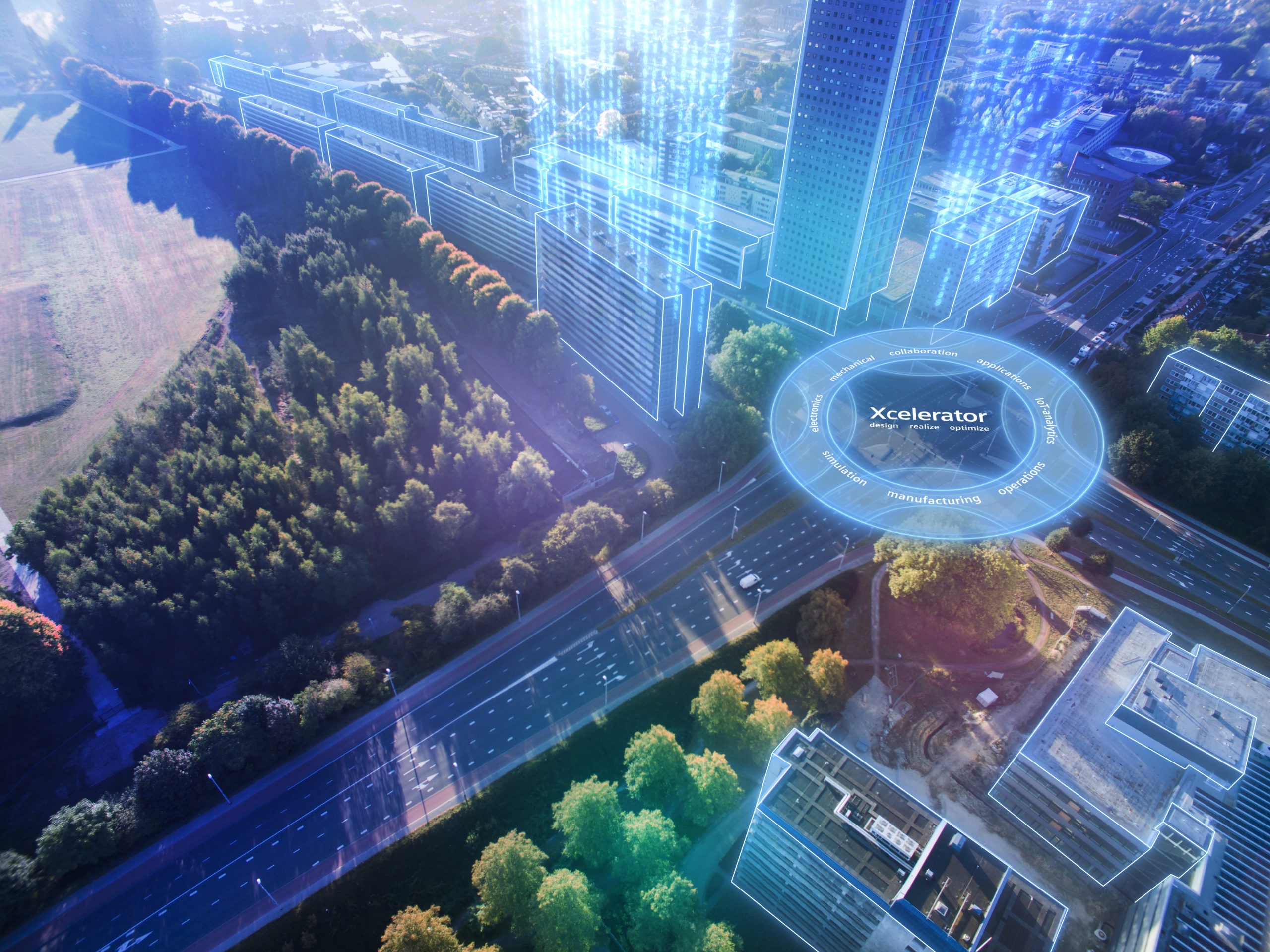 In case you missed it earlier this year, Mentor Graphics the oldest EDA brand officially changed its name to Siemens EDA and launched a new website under its parent Siemens Digital Industries Software.
Under Siemens Digital Industries Software, Siemens EDA adds IC, advanced IC packaging and PCB systems design, verification/validation and manufacturing tools to Siemens Digital Industries Software's line of Product Lifecycle Management (PLM) tools – a mix of mechanical engineering design and simulation technologies and end-product and manufacturing/factory-automation software built to improve product design as well as the processes for how products are manufactured.
The merging of the EDA and PLM worlds under Siemens Digital Industries Software comes at a seemingly opportune time, where several megatrends in electronics are converging.
From an IC perspective, an increasing percentage of systems companies are beginning to develop their own complex ICs for their end systems, and they are increasingly adding various forms of artificial intelligence and wireless communications to these ICs. This gives the systems companies a competitive advantage and allows them to leverage the data generated by the use of their products to monetize the data as well as to improve the quality and reliability of their products.
From a PLM perspective, an increasing number of customers are either just now making the jump to digitalization or making their digitalization more robust. Digitalization in a factory application, for example, means ensuring factory equipment from disparate vendors are connected and work together seamlessly and that a factory's output can be monitored to achieve new levels of efficiency and safety – thus profitability. Digitalization also means that these factories can then, in turn, connect more closely with their supply chain, if in fact the suppliers also have a robust digital infrastructure.
You can see where this is going if you think of the trends not only toward smart, connected everything/IoT and monetizing big data, but also autonomous vehicles, smart factories, smart infrastructure and smart cities. Systems companies and their suppliers, including semiconductor vendors, are starting to develop a system of systems mindset. The real end-system isn't just the IC, or the packaged IC, or PCB, the embedded software, or the ECU or even the autonomous automobile. The system will eventually be all that connected to the smart communications infrastructure. And at all levels, safety and security will be imperative and need to be verified, validated and tested individually and running together.
That's where Siemens Digital Industries Software purports to have a differentiated offering and a lead over its key rivals – those providing technical software to industry that compete in only one or two domains. Siemens Digital Industries Software provides technical software and services in the greater PLM, IC, PCB and Systems Software markets and it also has offerings in areas like IoT Platforms, Application Lifecycle management, embedded software and Low-code markets. The combined offering and related services are marketed as its "Xcelerator Portfolio."
Expanding the EDA landscape
Viewed solely through the lens as a pure-play EDA vendor and three years after Siemens announced the acquisition of Mentor Graphics, Siemens EDA still remains the third largest player in the EDA market. Like its competitors in EDA, Siemens EDA continues by all public reports to increase its revenue year over year, despite not having an IP business, which remains a sizable percentage of both Synopsys' and Cadence's reported EDA revenue. Maintaining a growing revenue record is no small feat considering most acquired companies typically see their revenue fall after an acquisition.
Certainly one of the main reasons for this growth is that Siemens has continued to invest heavily in Siemens EDA's EDA portfolio over the last three years, making six notable acquisitions – including AI-in-EDA pioneer Solido, advanced IC place and route tool vendor Avatar, and semiconductor lifecycle management company UltraSoC – while also reportedly increasing its investment in EDA R&D.
After Wally Rhines' departure from the company, Siemens also wisely promoted Mentor's key executives to grow its EDA business. After a storied career introducing and turning the Calibre physical verification suite into the top brand and revenue earner for Mentor, Joseph Sawicki is now in charge of the entire IC business at Siemens EDA. Meanwhile, AJ Incorvaia, a long-time and well respectied veteran of the PCB systems space, was tapped to grow the IC advanced packaging and PCB systems divisions of the Siemens EDA business. Both report to Tony Hemmelgarn, CEO of Siemens Digital Industries Software.
All three executives have been emphatic about Siemens' commitment to the electronics design community while also pointing to the unique advantages of a portfolio that brings EDA, mechanical design and software worlds closer together in potentially interesting and ground breaking ways.
In particular on the IC EDA front, Joe Sawicki has been outlining Siemens EDA IC strategy and how it is addressing three classes of scaling challenges: Process Technology scaling, Design scaling and Systems scaling to help customers "engineer a smarter future faster":
Enable process technology scaling – Despite the ever growing challenges of device physics presented with each new process technology node, Siemens EDA continues to work closely with customers and foundry partners to deliver signoff, DFM, lithography and test for each emerging process node. Siemens EDA, said Sawicki, is also committed to delivering 2.5D and 3D advanced packaging for those customers wanting to achieve "More than Moore" densities and is also pioneering synthesis and layout tools for companies pioneering next gen IO with silicon photonics.
Enable design scaling – As companies take a more holistic systems of systems view of their chip designs and especially as more integrate AI/ML into their SoCs, chip architects can develop algorithms in C of their AI/ML blocks and leverage high-level synthesis to determine the optimal HW/SW architecture for their smart SoCs and achieve power, performance and area goals. Alternatively, they can use 2.5D and 3D advanced packaging to achieve their system goals. Whichever route they go, they can leverage power analysis throughout the entire flow from C level design down to implementation, which will become increasingly noteworthy with last year's acquisition of Avatar and its Aprisa place and route tool.
Enable systems scaling –  Siemens EDA has already begun to pioneer new ground in verification, validation and more so what is commonly known as the digital twin. In fact, a year and a half ago, Siemens announced its PAVE 360, which ties Siemens EDA's Veloce emulation system with a slew of PLM technologies to essentially verify automotive IC designs and validate related software in virtual driving scenarios before committing the silicon and the rest of the system to manufacturing. Siemens EDA's Tessent group also pioneered a silicon lifecycle management technology called MissionMode and last year acquired UltraSoC, which enable companies to insert specialized IP blocks into their ICs that monitor in real time on-chip faults, security, power and performance of their ICs over the lifetime of the devices to perform tasks ranging from operating warnings to preventative maintenance or to improve derivative designs and even manufacturing processes.
If you are interested in learning more, check out the new Siemens EDA website. The new site is organized by electrical engineering functional discipline plus EDA consulting services:
Also Read:
Happy Birthday UVM! A Very Grown-Up 10-Year-Old
The Five Pillars for Profitable Next Generation Electronic Systems
Share this post via: