The semiconductor IP market continues growing at a healthy rate, and IP reuse is a staple of all modern SoC designs. Along with the acceptance of IP reuse comes a host of growing challenges, like:

Increase in design files

Increase in meta-data

More links between design members worldwide

More links between data in multiple engineering systems
Companies like Methodics have been serving the IP lifecycle management segment for many years now, however there comes a point where the increases in design complexity call for a new approach, so to find out what is coming next you are invited to a webinar where their next generation platform is being unveiled: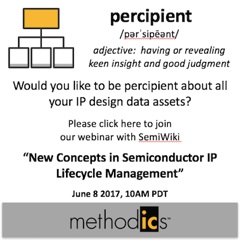 Today's complex SoC design requires a new level of internal and external design traceability and reuse by tightly coupling IP creators with IP consumers. Join us for the introduction of an exciting new platform that allows companies to provide the transparency and control needed to streamline collaboration by providing centralized cataloging, automated notifications to design teams, flexiblepermissions across projects, and integrated analytics across diverse engineering systems. Come see how companies are realizing substantial cost and time to market savings by adopting IP lifecycle management methodologies.
When: June 8th, 10AM PDT
Where:Online Webinar
Moderator:

Daniel Nenni
Presenters: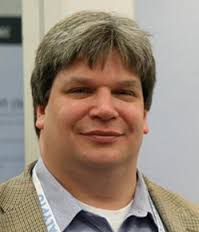 Michael Munsey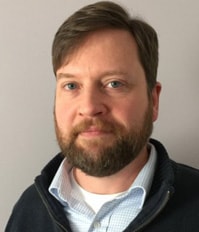 Rien Gahlsdorf (live demo)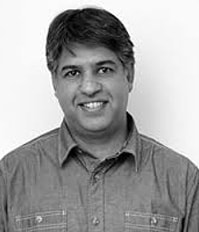 Vishal Moondrha
Who Should Attend
Engineering designers, project management, program managers, verification engineers and SoC integrators.
About Methodics
Methodics delivers state-of-the-art IP Lifecycle Management, Design Data Management, and Storage and Workspace optimization and acceleration tools for analog, digital, SoC, and software development design teams. Methodics' customers benefit from the products' ability to enable high-performance collaboration across multi-site and multi-geographic design teams. The company is headquartered in San Francisco, California, and has additional offices and representatives in the U.S., Europe, Israel, China, Taiwan, and Korea. For more information, visit http://www.methodics.com
Share this post via: