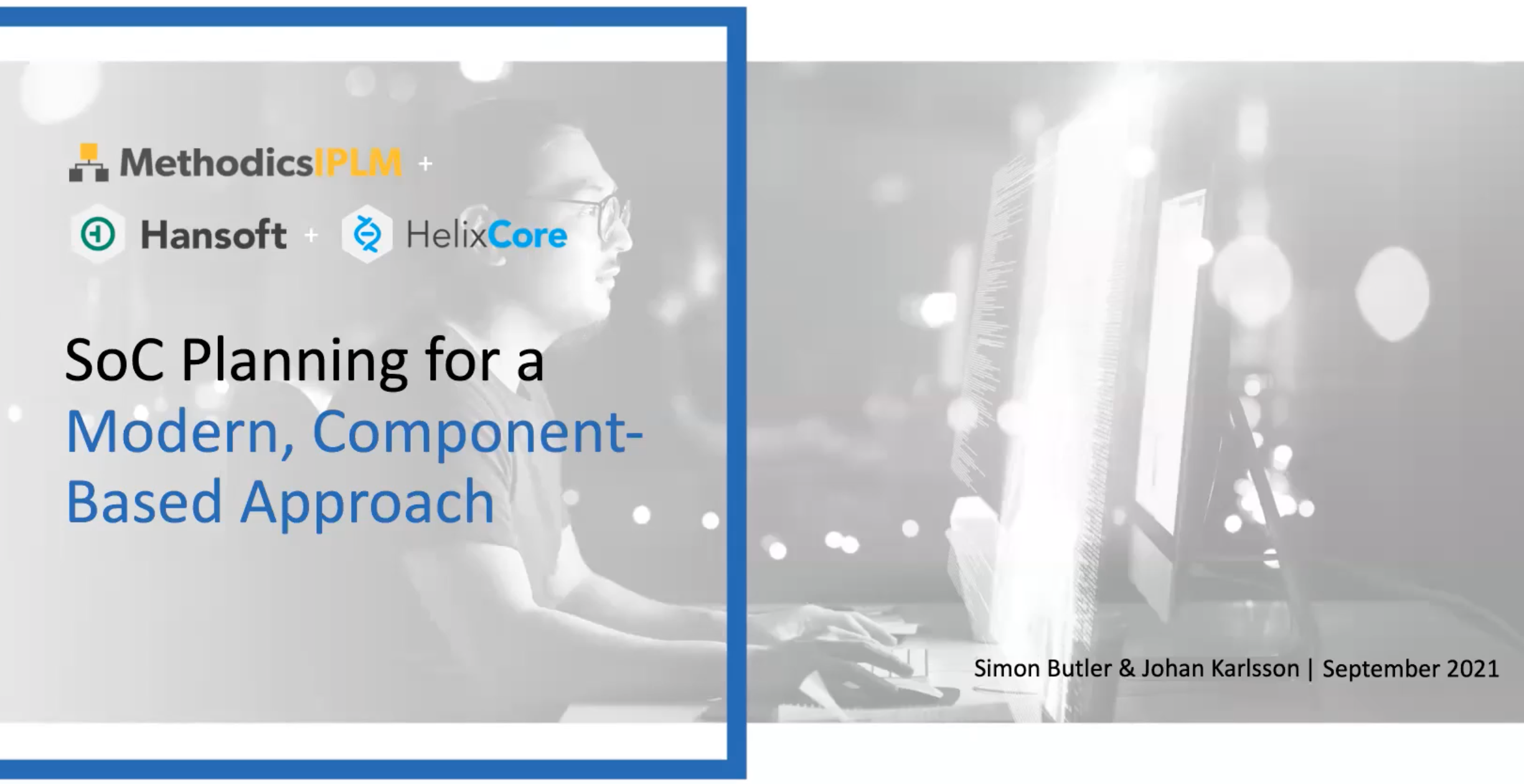 We all know that project planning and tracking are critical for any complex undertaking, especially a complex SoC design project. We also know that IP management is critical for these same kinds of projects – there is lots of IP from many sources being integrated in any SoC these days. If you don't keep track of what you're using and how it's used there will be chaos. What isn't discussed as much is how these two disciplines interact – what are the benefits of a holistic approach? This was the focus of a recent webinar from Perforce. The synergies and benefits of a comprehensive approach are substantial. Read on to learn about SoC planning for a modern, component-based approach.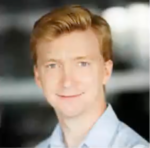 First up is Johan Karlsson, senior consultant and Agile expert at Perforce. Johan elaborates on planning strategies that are useful for SoC design. He points out that SoC projects are becoming more software-centric, and this creates opportunities. Johan reviews the various strategies available for planning complex projects.
He begins with a discussion of the traditional "deadline tracking" type of approach. The mindset here incudes:
Visualizing fixed deadlines and what leads up to them
Handling hard dependencies between different work activities
Rolling wave planning details
Managing the dependencies and the impact of changes is key for this approach. Approaches for implementation include:
Work breakdown structure
Gannt scheduling
Another approach Johan discusses is something called the lean approach. This technique focuses on delivering customer value in a just-in-time way. Quality is key here, with lots of root cause analysis to find and improve process steps. The customer, in this context could be the end customer or an internal team that is involved in the project. The approach focuses on flow and looks for areas where waste can be reduced.  The principles here include:
Value: satisfy customer needs just in time
Flow: locating waste generated by the way a process is organized
Quality: is built-in
Approaches for implementation can include:
Whiteboard
Post-it notes of different colors
Pens
The final approach is adaptive techniques. Here, an agile approach is taken. The methodology is very similar to what is used in software development – it can be applied to management of IC design as well. The driving philosophy of this approach is the Agile Manifesto, summarized as follows:
Individuals and interactions over process and tools
Working software (or hardware) over comprehensive documentation
Customer collaboration over contract negotiation
Responding to change over following the plan
A SCRUM framework can be used for implementation:
Roles (product owner, SCRUM master)
Events/meetings (sprint planning, daily stand-ups, sprint reviews)
Artifacts (product backlog, sprint backlog, etc.)
Johan then discusses the reality of real projects, where a hybrid, or mixed-use approach of all three methods will typically work best. There are excellent insights offered here about what will work best in real projects and how various approaches can be implemented. I highly recommend you get these insights directly from Johan. I webinar replay link is coming. Spoiler alert: Hansoft from Perforce provides an excellent backbone to implement a customized, targeted planning approach.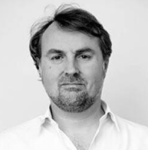 The next presenter is Simon Butler, general manager, Methodics IPLM. IP Lifecycle Management (IPLM) has been covered quite a bit by SemiWiki. You can get a good overview of IPLM here. Simon begins with a good overview of the fundamentals of IPLM. It's worth repeating here:
The fundamental use model in IPLM is hierarchical configuration management of the project IP (component) list

Some of these IPs will be outsourced or off the shelf, others internally developed
IPLM enables a robust release flow managing internal and external component versions

The IPLM release flow can be integrated directly into your verification flow and enforce quality control on your release candidates

Releases of the required quality can be automatically inserted into the overall hierarchy, with versioning to ensure traceability
Simon goes on to explain the various parts of the design that can be tracked – both the data and metadata. A great explanation of how to implement these concepts in a design flow is also presented, complete with a discussion of the bill of materials and how it is managed. A methodology to unify the management and tracking of IP and its impact on the overall project plan is presented by Simon, along with an example.
At this point, I started to see the benefits of unifying these two disciplines. IP effects the design project and vice versa. Keeping track of all of it in one unified environment is quite appealing. During the webinar, a convenient Semiconductor Starter Pack is offered. This package contains all the tools needed to implement a complete IC and IP tracking/management flow. This is a great way to experience the benefits of a unified approach. If some of the items discussed seem relevant to your design projects, you can check out the webinar here. It also includes a very relevant Q&A section.  Now you can find out about SoC planning for a modern, component-based approach.
Also Read
You Get What You Measure – How to Design Impossible SoCs with Perforce
Achieving Scalability Means No More Silos
Future of Semiconductor Design: 2022 Predictions and Trends
Share this post via: