Back in July I first read the news that Perforce had acquired Methodics, and wasn't too surprised, because many of the EDA vendors that we blog about do get acquired or merge with similar sized companies in order to be part of a bigger offering. When Methodics announced a webinar introducing IPLM 3.0 (IP Lifecycle Management), I signed up to find out how the acquisition was going, and see what the future roadmap might look like.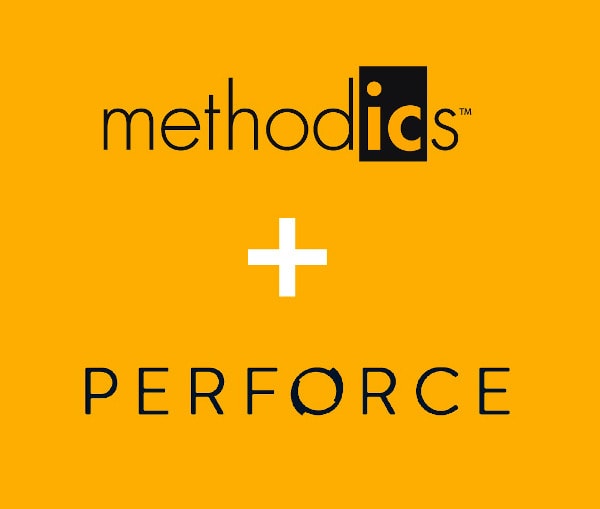 Unlike many webinars, this one was a bit different because Methodics had two presenters that alternated during the entire presentation and live demo: Michael Munsey and Vishal Moondhra. I first met Michael Munsey at Viewlogic, and he has over 30 years experience at a variety of companies: Dassault Systemes, Tanner EDA, Cadence, Sente, Silicon Dimensions and IBM. Vishal Moondhra's experience in design and verification spans some 20 years, with stints at: IgT, Montalvo, Intel, Sun, and Missing Link Tools.
Perforce has been offering software tools for DevOps since 1995, so the addition of Methodics was quite complimentary, and the mood of the speakers was ebullient. Perforce has a solid metadata platform with HelixCore, and Methodics adds the new IPLM piece into that.

With these two companies combined I see very complimentary technologies that are not overlapping, and are not disjointed. Both companies are serving the semiconductor industry with a nice integration between products going back many years now. Stay tuned for the potential of Methodics IP Lifecycle Management tools to be applied in new segments like gaming, animation and video production.
The three generations of Methodics are:
projecic – IP management as a point tool
percipient – enterprise class with 10,000 users
Methodics IPLM – third generation
10 – projecic – first product, IP management, 1st gen, point tool
percipient – 2nd generation, enterprise class, 10,000 users, 100K IP
MethodicsIPLM – 3rd generation
Here's a diagram showing all of the parts to their IPLM:
With this approach you now have fully traceable IP, starting from requirements through design and documentation. Users now know answers to who/what/when/where/how each piece of IP is being used across all projects in the enterprise. Tracking is a core feature, and it's integrated with existing IC design flows using rich meta-data, providing a single source of truth so that teams across multiple geographies and projects have a standardized way of working cooperatively.
Maybe 10 years ago an SoC design team could use an Excel spreadsheet to support IP traceability, but with thousands of IP blocks used per design today you need a more sophisticated and capable system in place. Another benefit with this IP Lifecycle Management tool is that your team can continue using their favorite data management tool.
Project planning is now supported with a new Planning BOM, so your plan can evolve as you make early decisions about IP re-use. There's also an integration with other planning and tracking systems, so this is another open approach.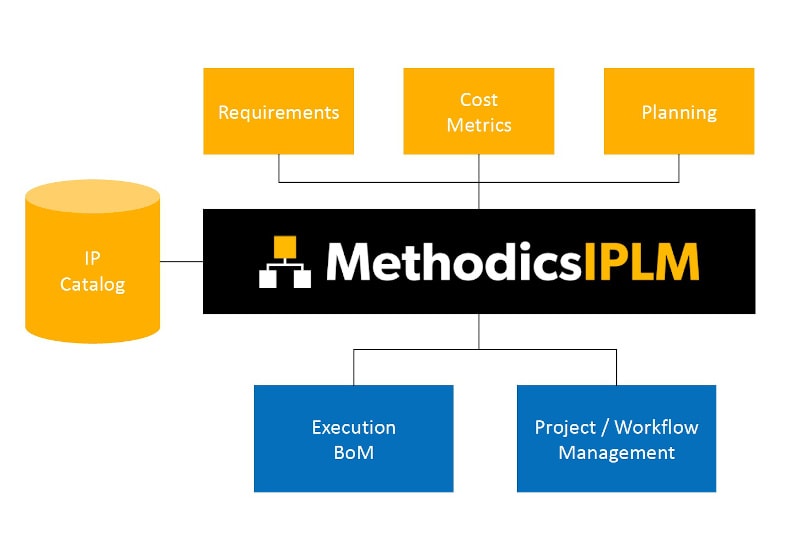 IP Security challenges are met with three features:
IP Portfolio Leakage – Geofencing of IP, and an IPLM permissions hub
IP Security Assurance – supporting emerging Accellera IPSA standard
IP Provenance – using blockchain to verify IP source, secured metadata
Visualizing your IP is now improved with a refreshed PiWeb look and feel, making it easier to navigate, view the IP library catalog, do advanced searches, and a new analysis tabs that can be customized.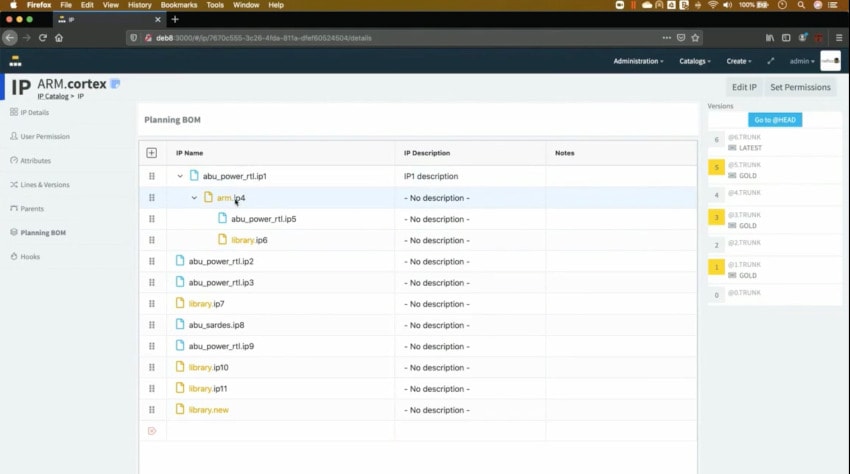 Under the hood one of the biggest enhancements is Custom Defined Objects (CDO), which are used for rapid prototyping and building custom data models without changing the SW from the factory, enabling customer-specific usage.
Performance improvements with PiCache  allow the database to handle even larger designs and more users. The cache is more equitable across multiple projects, and will let you tune resources based on specific project needs.
Demo
Vishal did a live demo, walking us through the new GUI starting with the IP catalog page, and including the new Planning BOM. The Yellow color shows something that is yet to be fully defined:
Q&A
Q) Will Methodics still support other DM than Helix?
Q) How does VersIC fit into this?
Q) Do you see IPLM extending into system and SW space?
Q) Will the new planning BOM work with other enterprise solutions?
IP Lifecycle Management
IPLM is an important part of SoC design, and as chips get larger, the need just continues to grow. Methodics has been focused on automating this area since 2006, and now as part of Perforce their vision just gets stronger with a third generation offering.
Watch the archived webinar online.
Related Blogs
Share this post via: