DAC is often a yearly reflection point for the companies that exhibit and attend. For the innovators it is an opportunity to look back and see a year of progress and development. Fortunately, this is the case for Methodics, which has had a strong year both in terms of business and technical development. Though, we easily see how these two things will frequently go hand-in-hand.
Recently my former colleague Michael Munsey joined Methodics as VP of Business Development and Strategic Accounts. He shared with me some of the main points that Methoidics will be highlighting at DAC in Austin the week of June 6[SUP]th[/SUP]. As you know I have been writing about Methodics since last year, and during this time I have had a number of engaging conversations with their CEO Simon Butler. So most of what they are featuring this year may not come as a surprise.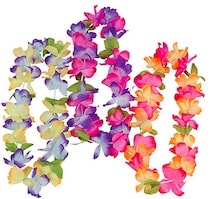 However, Methodics is leading this year by breaking the tedium of the ubiquitous DAC technical pitches with twice daily Hawaiian dance performances at their booth. Yes, of course there is an underlying message. Unlike the other vendors in the IP and data management space they rely on native integrations with the underlying revision control system. Their tagline is "Go Native." They are betting that it will help you remember that theirs is not a proprietary integration that locks in design data.
To help them emphasize this message, they will also have representatives from Perforce with them in their booth at DAC. So this will be a good opportunity to learn more about adopting native Perforce.
For IP lifecycle management Methodics offers ProjectIC, which I have written about recently. At DAC this year they will be announcing a new version, ProjectIC 2.0, with many new features and capabilities. The focus of this release is Platform Based Design. Along with this there is a performance speed up and richer API's for enhancing the integration of ProjectIC into your design environment. Look at their website for a white paper that goes into greater detail on how ProjectIC 2.0 facilitates Platform Based Design.
For heavy duty data and IP management needs, Methodics offers WarpStor, which is an unusual offering for a company in this space. WarpStor is a hardware appliance that optimizes access to the design data through the IP and data management system. The beauty of it is that it is transparent to the OS and uses the data already stored on existing file servers. At DAC this year Methodics will be talking at length about WarpStor and how it is used to optimize workspace size, bandwidth and overall storage needs.
The other big news that Methodics will be talking about at DAC is their recent partnership with Magillum. The team at Magillum are experts on IP-XACT, otherwise known as IEEE 1685. IP-XACT is a concrete and standardized method of managing IP so that it can be stored, integrated and qualified systematically and in a way that makes it interoperable across different tool chains. IP-XACT is an excellent example of the application of XML to the semiconductor design space. Because Methodics focuses on IP lifecycle management, this partnership looks very synergistic.

If you want to learn more about any of the topics mentioned above, or if you just want to get away from the humdrum of technology pitches and would rather see traditional Hawaiian dances, be sure to swing by the Methodics DAC booth during the week of June 6[SUP]th[/SUP] in Austin. Methodics talks further about their DAC offering and demos here on their website.
Share this post via: