Yesterday Mentor announced their quarterly results. Since their financial year is not aligned with the calendar year, this was also the end of their fiscal 2015. The quarter was an all-time record with revenues of $439M and (non-GAAP) EPS of $1.09. The year was also an all-time record with revenues of $1.24B and EPS of $1.77. Half of their business comes from system companies and half from semiconductor companies.
But guidance is basically flat with 2016 forecast at $1.28B and EPS of $1.45, so revenue flat and EPS down from this year. Like Cadence and Synopsys they have initiated an early retirement program.
Sometimes you hear the opinion that Mentor makes all its money on Calibre and everything else is an also-ran. And indeed they have a more than doubling of design-to-silicon bookings this quarter. But it is not all Calibre. I assumed that synthesis, place & route (SP&R) was pretty much all Synopsys and Cadence with a sprinkling of Atoptech, but Mentor seems stronger than I realized. On the call Wally said that four of the top-ten semiconductor companies are using Mentor SP&R flows (I assume not exclusively).
To be a bit more explicit, Wally Rhines (CEO) said:Challenges with multi-patterning the 10-nanometers have provided an advantage for Mentor and the need for the increased capacity and speed of next generation logic synthesis has stimulated bookings for Oasys RTL Synthesis.
Of course if that just meant that Mentor's sales-force had managed to stuff some SP&R tools into some customers on the back of a Calibre deal, where they then sit unused on the shelf, that would not be a total surprise. But they are not sitting on the shelf. Wally continued:During fiscal 2015 Mentor place-and-route technology was used on more than 50 tape-outs at leading edge design rules…We've been involved in 10-nanometer design and one of the trendsetters for the industry is now increasing their commitment to Mentor place-and-route because of the success they've achieved.
Another area where Mentor is strong is automotive. They have a unique wiring harness design business, and they are the only one of the big 3 EDA companies to address the embedded software market. And it is all producing results. Bookings grew 95% in fourth quarter. They have an all-star list of customer names:Customers included Daimler, Magna and Continental for advanced driver assistance, Visteon and Continental for in-vehicle infotainment, Daimler and Delphi and PSA for AUTOSAR Ethernet and safety capabilities and Lockheed Martin, Jaguar Land Rover, Boeing, Lear and Tesla for integrated electrical wiring…and purchase from Great Wall Motors, which is China's largest manufacturer of SUVs and pickup trucks.
They expect the growth in automotive to accelerate in fiscal 2016 starting in first quarter (now). It is already 15-20% of total Mentor business.
Automotive also was a driver in the increase in services, where bookings are up 75% year-on-year. Services are often perceived as low margin business but Greg Hinckley (COO/CFO) said:Service bookings have more than doubled for us over the last five years and now approach 10% of total bookings. Service gross margins have improved by 20 points over that time. Despite an increasing mix of products and services that are assumed to carry less favorable economics, joint programs to both enhance differentiation, while driving efficiency have allowed us to maintain near record total company gross margin.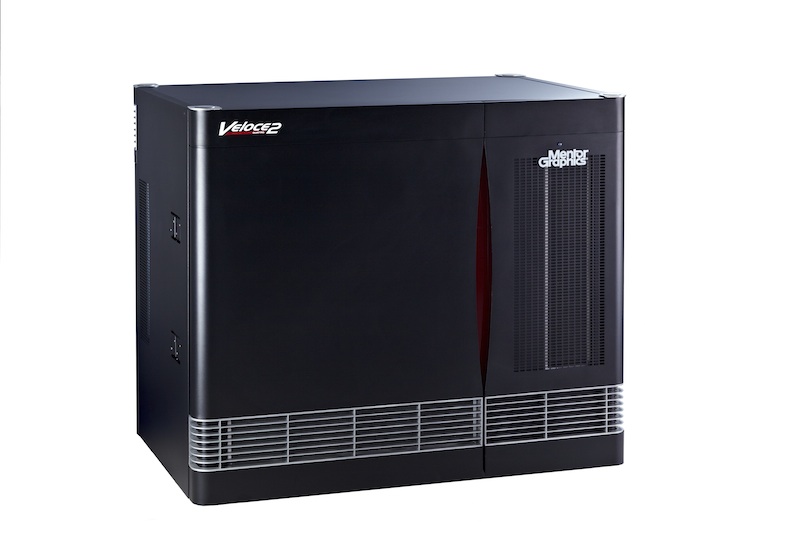 Verification overall was down slightly but emulation was up, with emulation having 6 new customers in the quarter, although as always initial purchases from new customers are small. The overall emulation business (for the industry) has been growing about 20-25%/year for the last four years. If this continues for a few more years then emulation is going to be a big part of EDA. Mentor had a huge order in emulation in Q4 last year, which won't repeat. In fact they expect no bookings from that historically largest customer this year. Emulation, since it is hardware, is almost always sold as a permanent license not a ratable license like most software, meaning that a big order from a customer one year typically means it is some time before they will need to place another big order. Mentor expects emulation to grow this year, but reading between the lines, not by much.
Integrated System Design (mostly PCB) was down a lot, 45%, partially due to a very strong fourth quarter in mil-aero last year leading to a tough compare.
I don't know how much you can read into Mentor's bookings by region to deduce anything about the overall macro-economic climate but the numbers are interesting anyway:
Pacific-Rim was up 175% (driven by design-to-silicon)
US was up 30% (driven by automotive)
Europe was down 30%
Japan was down 70% (ouch)
By the way, nothing was said (and nobody asked) about the rumored Mentor acquisition of Tanner EDA.
SeekingAlpha transcript of the earnings call is here.
Share this post via: