Throughout the process of physical design and verification there are many groups working on the design. Most often these groups are working independently or in parallel but separately, using their own specialized tools, such as P&R, DRC, custom layout, DFM, etc. At the end of the process there is an inevitable requirement for all these teams to work together on the same data at the same time. This mandates that they step out of their siloed tool environments and share the design in its totality. This has created the need for a tool that can load the entire assembled design and then interface with critical verification tools. It is here that all levels of abstraction, such has standard cells and custom blocks can be expanded so that the full geometry is accessible from top to bottom. It is also here where the final necessary changes can be made to reach tape out.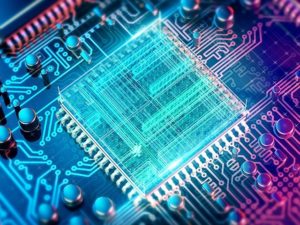 To meet this need Siemens EDA offers the Calibre DESIGNrev tool. It serves as a common tool that can be shared across all stake holders and used to resolve the final issues before tape out. Although in theory the design can loop back through the development flow, in reality these cycles are too long and collaboration is much more difficult. With a tool like Calibre DESIGNrev there is an opportunity to create user environments that help accelerate the overall process.
As part of this user environment, almost every aspect of how the tool looks and works can be configured to achieve several goals. Siemens spells this out in an article titled "A custom layout environment improves productivity across IC design and verification flows". They developed the customization features in Calibre DESIGNrev to help with a number of things. First off, they make it easier for users with different backgrounds to use.  Customizations help ensure that corporate or project based design standards are followed. At the same time individual users can tailor their environment to make operations more efficient. Lastly scripts can be created to handle new tasks or automate existing ones.
The Siemens article goes over each of the main configuration features. Tool preferences allow day-to-day things like ruler snapping, grid settings and tool appearance to be saved. Layer properties, like color, fill, connectivity, names, etc. can easily be set and saved. Keyboard shortcuts are another customizable feature. Lastly, they talk about how the reader can be configured to handle non-standard objects in the designs.
It is not enough to be able to have settings for each user. Calibre DESIGNrev has a system built in to allow the setting to be specified hierarchically for use across the company, a project or a team. There is the ability to enforce specific settings to ensure consistency. The various saved configurations can be shared across teams, projects and entire enterprises.
There are tight linkages with the physical verification flow that allow for rapid resolution of late stage issues. Siemens talks about how this added efficiency helps to decrease turnaround time and shorten time to tape out. The full article is available for download at the Siemens website.
Also Read:
Siemens Offers Insights into Gate Level CDC Analysis
RealTime Digital DRC Can Save Time Close to Tapeout
Share this post via: