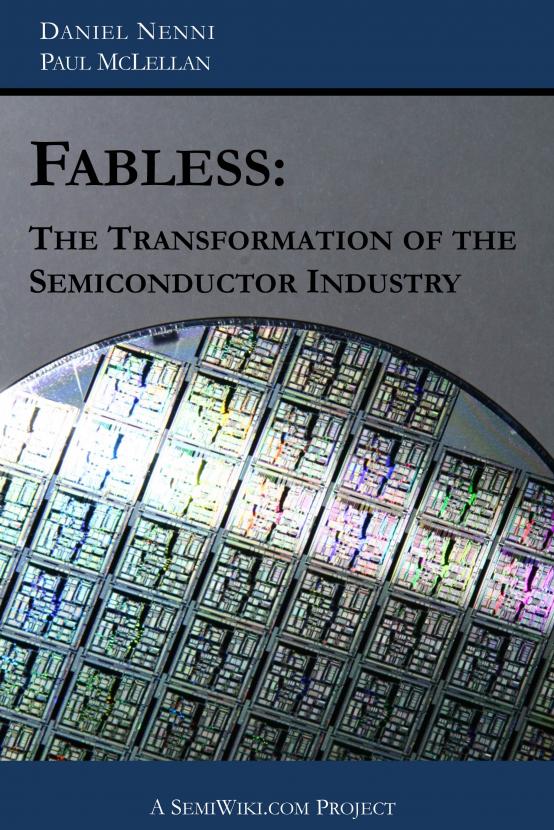 As I have mentioned before, Paul McLellan and I are writing a book on the history of the fabless semiconductor industry. There is a preview available HERE, it will initially be sold as an e-book on SemiWiki and put into print early next year. Working with Paul McLellan and Beth Martin on this was an amazing experience. The research, the writing, the "constructive" criticism of everyone who participated, it was time consuming and exhausting at times but well worth the effort, absolutely. We truly wrote this book for the greater good of the fabless semiconductor industry.
Like the fabless ecosystem itself, writing this book was a collaboration of monumental proportions with contributed chapters from the leading companies that made all of the cool mobile electronics stuff we have today possible. The book starts with the invention of the transistor and chronicles the evolution of the fabless semiconductor ecosystem up to where we are now. The final chapter is forward looking so we need your help (crowdsourcing):
WHAT'S NEXT FOR THE SEMICONDUCTOR INDUSTRY?
We've talked a lot about the history of the semiconductor industry, from its nascent beginning with the invention of the transistor and integrated circuit, through the changing business models and technological innovations that shaped the world of electronics we have today. But where are we heading?
Currently, smart phones and tablets powered by highly-integrated SoCs are the largest market driver for semiconductor technology. Even so, over the past 5 years the semiconductor industry has seen relatively flat revenue growth. The following passages are from industry luminaries sharing their vision of what will take the semiconductor industry to the next level of innovation and financial success.
This is your chance to be part of a best-selling book chronicling the transformation of the semiconductor industry. Be an industry luminary, send me a maximum of 300 words and be part of history! If we include your passage in the book you will get not just fame but also good fortune (a free copy of the book). Sound reasonable? I need them by November 29[SUP]th[/SUP] and you know where to find me.
Now available on Amazon.com

Share this post via: