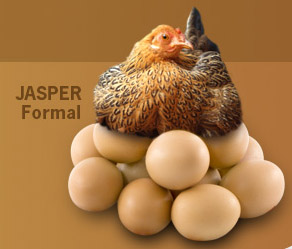 Just in time for the Jasper User Group meeting, Jasper have a new white paper explaining the concept of JasperGold Apps.
First the User Group Meeting. It is in Cupertino at the Cypress Hotel November 12-13th. For more details and to register, go here. The meeting is free for qualified attendees (aka users). One thing I noticed at the meeting last year was just how innovative some of the users were in how they used Jasper's products and, as a result, how much the users learned from each other.
The white-paper covers the motivation for changing the way in which Jasper technology is configured and delivered. Historically, formal verification technology has been licensed as a comprehensive suite of tools that can be used to address a broad range of formal verification applications and problems. Such deployment required a wide range of in-depth skills on the user's part before the technology could be leveraged by not only first time users, but also experienced ones. New users were often overwhelmed by the comprehensive nature of the technology and the steep learning curve, while experienced users wishing to deploy a narrow application scope across the organization were impeded by the all-in-one approach.
Early stage users generally prefer to adopt and deploy new design and verification methods using a low risk, step-by-step approach, which also allows them to accumulate skills and expertise incrementally. Experienced formal users are more likely to utilize focused capabilities to tackle specific issues and applications within design and verification, but must do so across an organization rather than on an individual basis. In both cases, users traditionally had to license an entire tool suite in order to access only a subset of its capability. Consequently, the all-in-one approach did not and does not provide for efficient deployment for either type of user.
Rather than deploying a general-purpose, all-in-one tool suite, many design teams need application-specific solutions that:
Address a wide variety of verification applications throughout the design flow, enabling them to adopt formal technology, application-by-application;
Enable teams to acquire the expertise necessary to address only the verification task(s) in hand;
Allow teams to license only the technology appropriate for a particular application; and
Eliminate or significantly mitigate the perceived risk in adopting unfamiliar technology.
JasperGold Apps are interoperable solutions, each of which targets an individual formal verification application. Using JasperGold Apps, design teams can adopt and expand their use of formal verification by employing a low-risk, application-by-application approach. Each JasperGold App provides all of the tool functionality and formal methodology necessary to perform its intended application-specific task, eliminating the need to license a complete formal verification suite. Each JasperGold App enables the user to acquire only the expertise necessary for the particular task at hand, eliminating the need to become expert in every aspect of formal verification.
Download the white paper from this page.

Share this post via: