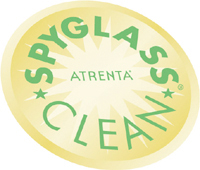 Atrenta have put out a mysterious press release, a sort of teaser for what they are up to at DAC.
The first part is that they have an interview program at their booth (#2230) on the show floor where customers, partners and investors will talk about SpyGlass. Current speakers are:
Jack Browne (Sonics)
Jim Hogan (private investor)
Charlie Janac (Arteris)
Dan Nenni (SemiWiki), how did we get on the list?
Frederic Rivoallon (Xilinx)
Halim Theny (Vivante)
But the more curious part is that Atrenta will be unveiling a new brand identity during the show. Mike Gianfagna says:"Over the years, Atrenta has built a very strong franchise for RTL analysis with its SpyGlass product family. That recognition and product loyalty simply cannot be bought, it must be earned. We are featuring the SpyGlass brand as part of Atrenta's new identity."
So my guess is that the company is going to be renamed in some way to incorporate the Spyglass name too, since it probably has better brand recognition than Atrenta itself. And the "SpyGlass Clean" stamp of approval makes more sense that way.
We'll just have to wait and see.
Atrenta's DAC page is here.

Share this post via: