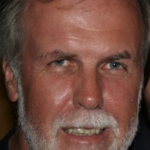 Pat Brockett is a veteran of the global semiconductor industry. He began his career in sales and marketing at Texas Instruments. After that, he was senior vice president of worldwide sales and marketing at National Semiconductor. Subsequently, he headed the analog division and is credited with turning it around.
Later, he was CEO of the venture-backed programmable analog startup, Summit Microelectronics. The company led the mobile industry for ultra-fast battery charging and was purchased by Qualcomm for $350M.
Pat has been a board member and advisor to companies such as SureCall and Moonshot Antibodies.  For the past four years he was also an advisor to Celera. Pat recently stepped into the CEO role at the company and hired Alberto Viviani, another analog semiconductor veteran as COO.
Tell us about your company
Celera is disrupting the analog IC business. Analog design automation really doesn't exist. For example, it takes at least a year to get a custom analog chip to market. Celera combines proprietary AI algorithms with decades of analog design experience to deliver custom chips in four months or less. Celera also has a world-class supply chain ensuring our customers are delivered the highest quality, cost-competitive product.
What problems are you solving?
Digital chip design has seen an incredible improvement in automation and overall design productivity over the past 20 years. Sophisticated automation takes care of a lot of chip implementation. AI is accelerating the process even further, with generative AI approaches promising to take digital chip design to new levels of automation.
Analog chip design, on the other hand, is done today about the same way it was done 20 years ago. It's a very manual process, requiring deep domain expertise at every step to ensure a successful result. This situation creates several significant hurdles. Systems are using many more sensors and high-speed communication networks than ever before. These additions drive up the analog content of the system. At the same time, the expert analog designers we have come to rely on are aging out and there are few newly minted analog design experts to backfill them.
It is against this "perfect storm" that Celera was born. Most of the members of the company worked together for decades doing analog chips. This team got tired of the labor-intensive nature of the process and decided to find a better way. That better way is Celera and its patented, AI-assisted algorithmic design flow. This is a fundamentally new approach to analog chip design that will finally break the log jam and make custom analog chips available to all.
What application areas are your strongest?
The Celera approach to analog and mixed signal design can be applied to many design problems. To kick off the process and introduce this revolutionary technology to the market, Celera is already delivering custom power management integrated circuits (PMICs).
What keeps your customers up at night?
It depends on the type of customer. For chip companies, the challenge is getting many products to market fast. Since the design process is manual and is dependent on scarce analog designer resources, the pace of product introduction is often slower than ideal.
Large OEMs have the resources to build their own custom analog chips, but these designs can take longer than the digital part of the system. So, analog design becomes the "long pole" in product development, and this can result in lost revenue due to a late product introduction.
Small to mid-size OEMs have a different problem. These companies simply don't have the resources to build custom analog chips. Rather, they use off-the-shelf parts integrated on complex circuit boards. The result is a suboptimal form factor, power dissipation and cost.
What does the competitive landscape look like and how do you differentiate?
The existing landscape consists of captive analog design groups inside of large system OEMs and analog design teams at chip and ASIC suppliers.
Celera has a team that is at least equal to our competition. What differentiates Celera from every other analog chip company is our AI-driven technology which reduces design time from many months to a few weeks.
Celera's approach will disrupt the analog chip industry.
What new features/technology are you working on?
The current Celera model is to use our patented technology with our experienced design team to deliver custom analog chips faster and more reliably than ever before.
The ultimate goal of the company is to release our patented design approach via the cloud to make custom analog chips available to all. Called ChipHUB, this technology will allow system designers to specify what kind of custom analog chip they need without the need to know how to design it. That task will be done by ChipHUB.
How do customers normally engage with your company?
You can reach out to us via our website here. We'll take it from there.
Also Read:
CEO Interview: Islam Nashaat of Master Micro
CEO Interview: Sanjeev Kumar – Co-Founder & Mentor of Logic Fruit Technologies
CEO Interview: Stephen Rothrock of ATREG
Share this post via: