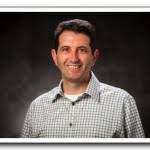 Charbel Rizk is CEO of Oculi®, a spinout from Johns Hopkins University, a fabless semiconductor startup commercializing technology to address the high power and latency challenges of vision technology.  Dr. Rizk recognized these as barriers to effective AI in his years of experience as a Principal Systems Engineer, Lead Innovator, and Professor at Rockwell Aerospace, McDonnell Douglas, Boeing, JHUAPL and Johns Hopkins University. The Oculi vision solution reduces latency, bandwidth, and/or power consumption by up to 30x.
Why did you decide to create this technology?
Our original motivation was simply to enable more effective autonomy. Our perspective is that the planet needs the "human eye" in AI for energy efficiency and safety. Machines outperform humans in most tasks but human vision remains far superior despite technology advances. Cameras, being the predominant sensors for machine vision, have mega-pixels of resolution. Advanced processors can perform trillions of operations per second. With this combination, one would expect vision architecture (camera + computer) today to be on par with human vision. However, current technology is as much as ~40,000x behind, when looking at the combination of time and energy wasted in extracting the required information. There is a fundamental tradeoff between time and energy, and most solutions optimize one at the expense of the other. Just like biology, machine vision must generate the "best" actionable information very efficiently (in time and power consumption) from the available signal (photons).
What are the major problems with the current technology available in the market?
Cameras and processors operate very differently compared to the eye+brain combination, largely because they have been historically developed for different purposes. Cameras are for accurate communication and reproduction of a scene. Processors have evolved over time with certain applications in mind, with the primary performance measure being operations per second. The latest trend is domain specific architectures (i.e. custom chips), driven by demand from applications such as image processing.
Another important disconnect, albeit less obvious, is the architecture itself. When a solution is developed from existing components (i.e. off-the-self cameras and processors), it becomes difficult to integrate into a flexible solution and more importantly to dynamically optimize in real-time which is a key aspect of human vision.
As the world of automation grows exponentially and the demand for imaging sensors skyrockets, efficient (time and resources) vision technology becomes even more critical to safety (reducing latency) and to conserving energy.
What are the solutions proposed by Oculi?
Oculi has developed an integrated sensing and processing architecture for imaging or vision applications. Oculi patented technology is agnostic to both the sensing modality on the front end (linear, Geiger, DVS, infrared, depth or TOF) and the post-processing (CPU, GPU, AI Processors…) that follows.We have also demonstrated key IP in silicon that can materialize this architecture into commercial products within 12-18 months.
A processing platform that equals the brain is an important step in matching human perception, but it will not be sufficient to achieve human vision without "eye-like" sensors. In the world of vision technology, the eye represents the power and effectiveness of parallel edge processing and dynamic sensor optimization. The eye not only senses the light, it also performs a good bit of parallel processing and only transfers to the brain relevant information. It also receives feedback signals from the brain to dynamically adjust to changing conditions and/or objectives. Oculi has developed a novel vision architecture that deploys parallel processing and in-memory compute in the pixel (zero-distance between sensing and processing) that delivers up to 30x improvements in efficiency (time and/or energy).
The OCULI SPU™ (Sensing & Processing Unit), is a single chip complete vision solution delivering real-time Vision Intelligence (VI) at the edge with software-defined features and an output compatible with most computer vision ecosystems of tools and algorithms. Being fitted with the IntelliPixel™ technology, the OCULI SPU reduces bandwidth and external post-processing down to ~1% with zero loss of relevant information. The OCULI SPU S12, Our GEN 1 Go-To-Market product, is the industry's first integrated neuromorphic (eye+brain) silicon deploying sparse sensing, parallel processing + memory, and dynamic optimization
It offers Efficient Vision Intelligence (VI) that is a prerequisite for effective Artificial Intelligence (AI) for edge applications.  OCULI SPU is the first single-chip vision solution on a standard CMOS process that delivers unparalleled selectivity, efficiency, and speed.
There is significant room for improvement in today's products by simply optimizing the architecture, in particular the signal processing chain from capture to action, and human vision is a perfect example of what's possible. At Oculi, we have developed a new architecture for computer and machine vision that promises efficiency on par with human vision but outperforms in speed.
Do you want to talk about the potential markets? R&D?
We have developed a healthy pipeline of customers/partners engagements over a variety of markets from industrial and intelligent transportation to consumers to automotive. Our initial focus is on edge applications for eye, gesture, and face tracking for interactive/smart display and AR/VR markets. These are near term market opportunities with high volume and Oculi technology offers a clear competitive edge. As biology and nature have been the inspiration for much of the technology innovations, developing imaging technology that mimics human vision in efficiency but outperforms in speed is a logical path. It is a low hanging fruit (performance versus price) as Oculi has successfully demonstrated in multiple paid pilot projects with large international customers. Also unlike photos and videos we collect for personal consumption, machine vision is not about pretty images and the most number of pixels.
Also Read:
CEO Update: Tuomas Hollman, Minima Processor CEO
CEO Interview: Dr. Ashish Darbari of Axiomise
CEO Interview: Da Chaung of Expedera
Share this post via: