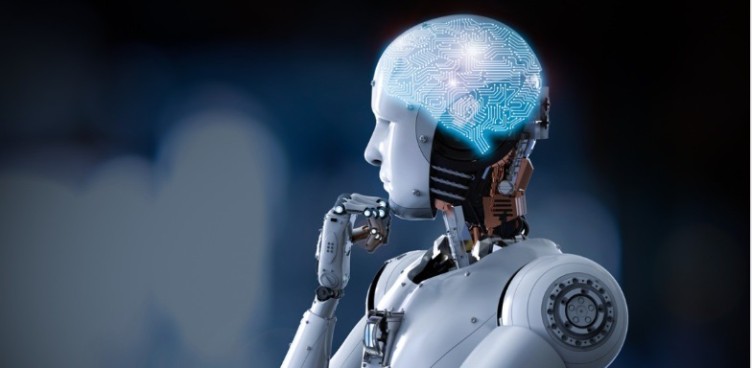 "I think we'll be better than human by the end of the year." – Elon Musk, CEO, Tesla
Parsing the impact of the latest Tesla earnings call featuring CEO Elon Musk has become an eerie out-of-body experience. The comments of the CEO are simultaneously assessed in real time and in retrospect as they are being spoken. It is automotive history in the making – a latter day Henry Ford undoing much of what that scion created. Think: re-vision (not division) of labor.
There is, of course, the prosaic assessment of projected earnings hits or misses – and the "markets" chose a negative response to Musk's otherwise euphoric take on the company's prospects. What was hard to ignore was the company's ongoing success in the face of multiple macroeconomic obstacles and Musk's own musings on his own path.
At one point he described himself as "the boy who cried FSD" – referring to the controversial full-self-driving capability available to new Tesla buyers for $15,000. This is the same FSD that is still not quite living up to its name.
Musk's level of self-awareness is hard to ignore or avoid. One can only imagine what it's like to read about yourself on a daily, hourly basis. In real-time Musk must come to grips with who he is, who he thinks he is, and who everyone else thinks he is or what they think of him.
Maintaining one's grip on reality in these circumstances is itself no small feat. For Musk it is made even more complex by the fact that there is the Tesla Musk, the SpaceX Musk, the Twitter Musk, the x.AI Musk etc. etc. Everyone has their own Musk.
The Tesla Musk is probably the most interesting and palatable. But the Tesla Musk is not without his skeptics and critics taking into account unfulfilled full-self-driving forecasts, ongoing investigations of fatal crashes, and price cut and vehicle delivery flip-flops.
The most disturbing aspect of the latest Tesla earnings call with Musk is his comprehensive grasp of the technical issues (software, AI, battery tech) facing his company and the industry and his willingness to discuss those challenges and the company's plans to overcome them. Perhaps even more important is Musk's discussion of how the company has already overcome them.
Musk wastes no time getting to two of what may be the biggest questions facing the automotive industry:
How to enhance cars in such a way to improve safety and reduce highway fatalities.
How to hire and retain talent to work on cars.
Musk says nothing of "vision zero" platitudes and plans. After all, talking about vision zero, these days, is like talking about climate change. We feeble little humans have set off global climate shifts that will require decades if not centuries to reverse. In the same way, a million human beings are dying annually on a global scale on roadways – a reality that will be equally difficult to correct.
As the pied piper of electric vehicles, Musk is taking on both these global challenges at once – and can already point to some success.
For Musk the answer lies in a unified theory of "autonomy." It will take mountains of data to improve and achieve full-self-driving, which will require a limitless supply of processing power (much of it from Nvidia), to achieve the objective of superhuman driving capability – a 10x-100x improvement on human driving – which still won't get "us" to zero fatalities.
Just as Musk acknowledged, on the earnings call, the expanding adoption of Tesla's fast charging connector and network technology by car makers such as General Motors and Ford Motor Company, he hinted at the prospect of the first car maker licensee of Tesla FSD technology. No names yet.
No other car company is even close to the required level of data collection and processing that Musk has already put in place and is expanding daily. In the context of achieving this ultimate goal of safe self-driving, the $15,000 price tag for FSD will seem trivial, he says, but even so a subscription-based alternative could be made available.
In a world where we have routinely been "sold" by "legacy" auto makers on the wonders and attractions and liberation of human driving, Musk has made machine-assisted driving aspirational. It is for this and other reasons that analysts and shareholders hang on his every word.
Notably, Tesla is fundamentally rewiring the consumer mindset regarding cars and driving in such a way that it is now short-circuiting the value of mass market automobile advertising. Increasingly, television, radio, or Internet advertising targeted at traditional internal combustion vehicle value propositions is missing its mark. Tesla does little advertising of its own.
I may only be speaking for myself, but as an EV owner my experience of TV advertising for ICE vehicles has been permanently altered. These ads are only interesting to me, now, as historical artifacts.
As for hiring and retaining the personnel necessary to achieve Musk's dreams and Tesla's objectives, Musk talks about interviewing and recruiting candidates who essentially don't want to work for Tesla. By expanding his endeavors with SpaceX and, most recently, x.AI Musk has been able to hire and retain top performers whose contributions to other efforts convey a collateral benefit to Tesla.
Musk is following in the footsteps of auto industry founders who also diverted the efforts of their engineers into non-automotive endeavors. Car companies today have strangely lost the luster of past non-automotive forays.
At the very beginning of the earnings call Musk noted record vehicle production (nearing 2M annualized) and revenue ($25B) and talked about anticipating "quasi-infinite" demand for a future dedicated "robotaxi." If any organization could make robotaxis popular, it would be Tesla.
Musk has thrust Tesla to the forefront of autonomous vehicle and artificial intelligence development. While we worry about the machines becoming self aware, a self aware Elon Musk is oddly reassuring. He knows how he sounds. He knows what we're thinking – even as he is altering the way we think. Don't be frightened, but do be aware, like Elon.
Also Read:
Xcelium Safety Certification Rounds Out Cadence Safety Solution
Sondrel Extends ASIC Turnkey Design to Supply Services From Europe to US
Share this post via: