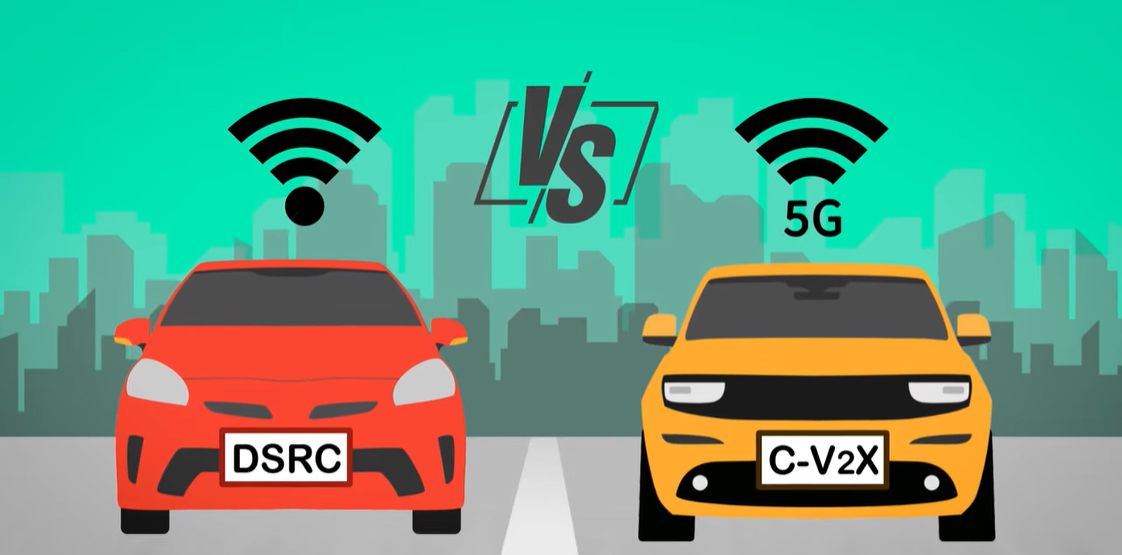 Prior to the arrival of the COVID-19 pandemic car makers were inching toward putting their 5G connectivity plans into action.  There was a growing recognition, at the time, that no one wanted to miss the 5G car boat – and no car maker would want to be stuck selling 4G cars in a 5G world.
The onset of the pandemic was a shock to the system.  Advanced connectivity plans suddenly seemed secondary to basic survival.  The 5G road maps were shelved; autonomous vehicle development was frozen; and the industry held its breath for two critical months.
When car dealerships and factories re-opened and customers returned, those 5G plans now looked a little too ambitious.  A closer look at 5G revealed higher costs and some delayed network deployments.  Maybe 5G in cars could wait.
The arrival of 2021 has changed all that.  Car makers are back to the 5G drawing board and 5G deployments are beginning to trickle into premium vehicle RFQs with market introductions just a year or two away.  Still, the return of 5G planning has remained out of the headlines.
Car makers are battling over batteries and prattling about robotaxis, but no one is talking about 5G.  That is, no one, but the Chinese.
Chinese auto makers such as BAIC, BYD, GAC, SAIC, Great Wall, Nio, WM Motors, and DFM have all announced their 5G plans.  Others – FAW, SAIC, Ford, and Human Horizons – have announced C-V2X plans.  In the U.S. and the E.U., there is radio silence.
"Western" auto makers have, for the most part, clammed up regarding their C-V2X and 5G plans due to pending disputes with regulators over the standards and spectrum allocations for enabling inter-vehicle communications.  The dreaded Wi-Fi-based DSRC (dedicated short-range communication) technology proposed 20 years ago for vehicle-to-vehicle communications remains a sticking point on both sides of the Atlantic.
In the U.S., the Federal Communications Commission split up the spectrum that had originally been preserved for V2V (in fact, V2-everything) communications in an effort to open up more spectrum for more unlicensed wi-fi applications.  This was intended to be the "last word" on the subject – the end of DSRC in the U.S.  But the devotees fight on – thereby freezing OEMs leery of adopting a technology in flux.
In the E.U., the European Commission is working under the guidance of the ITS Directive to define a regulatory regime to enable an interoperable transportation connectivity regime.  The Commission is known to still favor ITS-G5 (i.e. DSRC) technology in spite of some claims of being technology agnostic.
Further complicating matters in the E.U. is Volkswagen's launch of the DSRC-equipped Golf and a Euro NCAP (New Car Assessment Program) which includes V2X – with the relevant technology yet to be defined.  As in the U.S., E.U. auto makers are loath to lay out their plans not knowing which way the regulatory winds will blow.
As noted, none of this 5G hesitancy applies in China where top down regulatory alignment has all but ruled out DSRC technology for most V2X applications.  The clarity is no doubt welcomed by auto makers with their 3-4-year development cycles and adherence to standards.
One can only hope that the DSRC fever will finally pass and auto makers in the U.S. and Europe can get on with the business of making safer, better connected cars.  The promise of C-V2X and 5G wireless technology is enhanced vehicle situational awareness and collision avoidance – something sorely needed in the U.S. where annual highway fatalities are once again on the rise.  It would be a shame, and not very funny, if more lives were lost for the sake of DSRC nostalgia.
Share this post via: