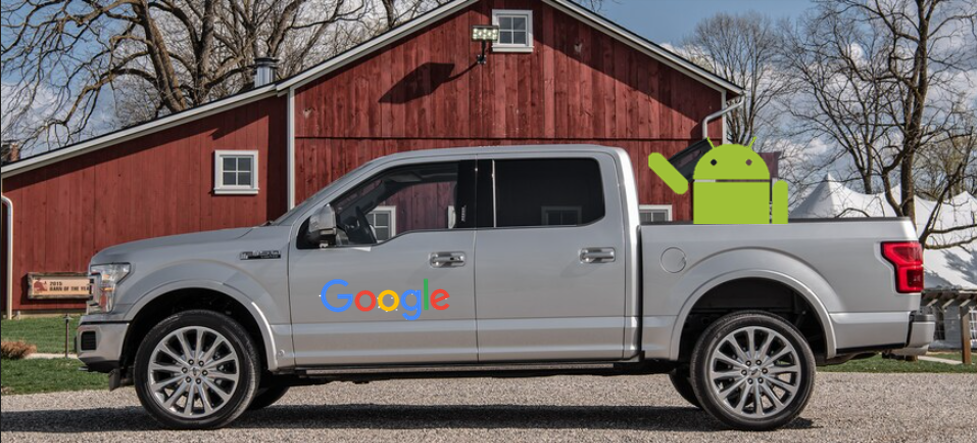 Gamestop isn't the only source of wild stock market gyrations. In fact, one might argue that the crazy valuations gravy train got its start at a humble little car company called Tesla Motors. Tesla's stock has more than doubled in value from $400, six months ago, to more than $850 today.
Competing, so-called legacy, auto makers have watched enviously and helplessly as Tesla's stock has compiled a market value beyond the combined valuation of the five biggest car makers on the planet. This is in the context of Tesla shipping half a million cars in 2020, not even a one percent share of the total global car market.
Investment bankers like Morgan Stanley have struggled to cope with the meteoric rise in Tesla's valuation – reversing bearish positions and raising stock price targets. Competing car maker executives have scratched their heads as the stock market shrugs at their own profitable operations and earnings "beats."
In this time of special purpose access corporations (SPACs) – which have the earmarks of money laundering – and mass market stock manipulation by day traders, car makers are straining for attention, credibility, and validation from the public markets. Somehow running a profitable operation with reliable products and satisfied customers is no longer revered or rewarded on Wall Street.
Sadly, many car makers have turned to bold pronouncements regarding autonomous vehicles, electrification, or strategic tech industry tie ups to juice their own stock prices.
Two weeks ago, GM's stock price got a momentary lift from the announcement of a $2B investment by Microsoft in GM's Cruise autonomous vehicle unit.  This week, Ford Motor Company's stock saw a valuation flutter following its announcement of a major collaboration with Alphabet's Google.
Never mind that GM's Cruise operation is burning through cash at a $250M/quarter pace in its pursuit of building a robotaxi for which there is no business rationale or consumer demand.  Ignore the massive organizational impacts that Ford's Google gambit entails.
Morgan Stanley offered up its assessment of the potential impact of the Ford-Google deal suggesting that Ford will "generate a gusher of $5B in profit" from a $9B revenue stream to be created by connected services enabled by Google.  Writes Morgan Stanley: "A new revenue source of that magnitude might double Ford's $43B market capitalization and send its stock soaring to $25, up from less than $11 now."
Let's be real clear.  That is absurd.  In Morgan Stanley's scenario, Ford will commence generating $10/month/car in data subscriptions for entertainment or retail services post the Google deal.  Nope.  That is not going to happen.
Morgan Stanley has swallowed whole the now-several-year-old McKinsey perspective that there are billions of dollars in untapped revenue tied up in vehicle data and vehicle-based commerce.  It's true that vehicle data is valuable, but if Ford is partnering with Google, it is Google that stands to benefit most directly from "monetizing" that data.  And very few Ford owners will want to pay a subscription for connected services obtainable for free via their smartphones.
There are a lot of plusses for Ford cozying up to Google including leveraging its on-board, in-vehicle application platform, Android operating system, and cloud resources.  There are also some tantalizing possibilities in leveraging Google's marketing and sales resources to push Ford vehicles.
But the Ford-Google deal is not a signal to buy or sell Ford or Alphabet stock.  It is a cause for concern among Ford's existing hardware, software, and service partners.  It may also be a signal of significant change for various Ford development teams and even for the overall organization of Ford itself.
Ford is not alone.  Volvo, Renault, and GM, among others, have already announced their Google fealty to one degree or another.  All of those companies are weighing how they will preserve their independence from Google while using Google's resources to reinforce existing customer ties.
Ford has been down this path before.  The company embraced Microsoft's Windows Embedded operating system as part of its effort to bring its revolutionary Sync smartphone-based platform to market.  The companies parted ways as subsequent generations of Ford Sync ran into technical snags.
Like most other things in the automotive industry, the Ford-Google deal is a gamble with significant up and downside risks.  From here, the future looks bright, but tapping the value of this new relationship will require additional effort and investment, not less.  And don't expect a doubling of Ford's stock price. In the currently stingy automotive investment environment simply maintaining Ford's existing valuation will be a triumph. What is worthy of attention will be the arrival of the Mustang Mach E – which owes nothing to Google.
Share this post via: