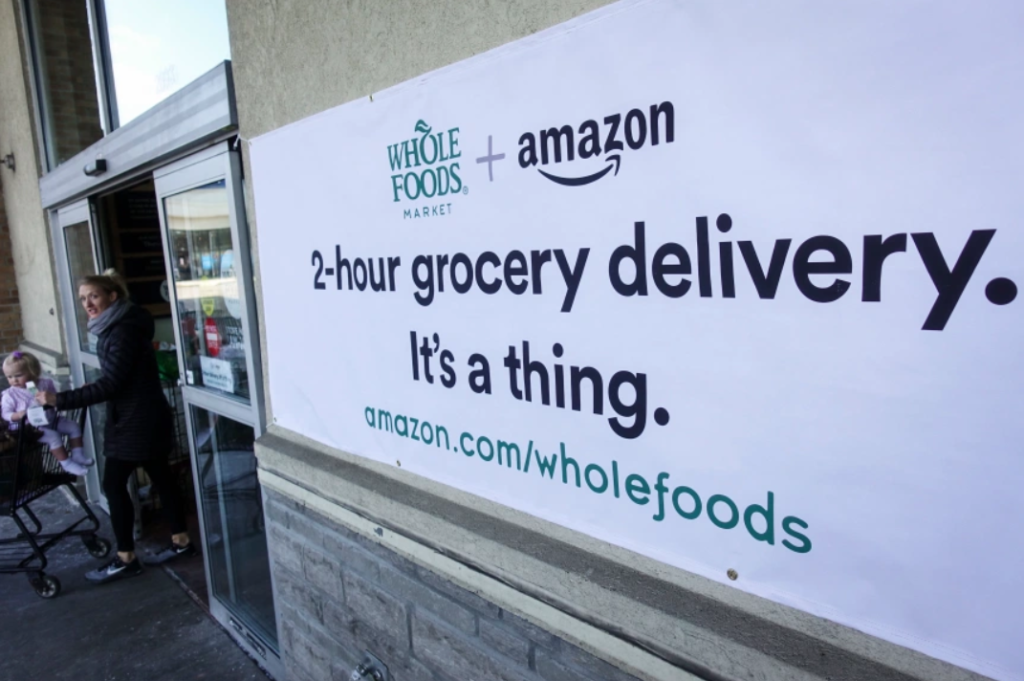 As the death toll in the U.S. from COVID-19 approaches 300,000 I am impressed by the resilience of pandemic doubters and deniers. I'm talking about the point-three-percent-ers* who have shifted from calling COVID-19 a hoax to encouraging as many people as possible to get the virus to "get it over with."
Maybe "impressed" isn't the right word. "Horrified" would be more accurate.
The only thing worse than the pandemic doubters and deniers are those that talk about "getting back to normal" – i.e. returning to the way things were before the COVID-19 pandemic swept in and immutably altered lives forever. It's time to get with the program. Things will never be the same again – especially in the world of transportation.
There are three big reasons why things will never be the same again and they are: Amazon, Tesla Motors, and Uber Technologies.
More than any other companies, these three organizations have used the pandemic to consolidate, reinforce, and expand their market dominance at the expense of competitors and alternatives. In the process, they have introduced structural changes which are already proving irreversible.
This coming week, a fourth long hauler will join Amazon, Tesla, and Uber: DoorDash. DoorDash's initial public offering is set to hit the public markets priced at the high end of its original range with a $30B valuation twice what it was just a few months ago.
Like Amazon, Tesla, and Uber, DoorDash is doing its best to cement the structural economic changes wrought by the pandemic. Those changes have amplified DoorDash's own influence and financial success and the company is seeking to ensure its dominance in food delivery long past the point when vaccines are widely and freely available, restaurants re-open, and human beings return to doing their own shopping and mingling. The purpose of the IPO and recent service modifications is to preserve a DoorDash-friendly environment into the future.
DoorDash will only be following in the footsteps of Amazon, Tesla, and Uber. Amazon has vastly expanded its network of distribution and fulfillment centers in the U.S. and globally. In fact, it has modified its 500 Whole Foods locations with the addition of on-site dedicated delivery operations.
Amazon started the pandemic with 30,000 branded delivery vans and 20,000 branded long-haul trailers and has since announced plans to add 100,000 electric vans in partnership with EV startup Rivian. This is at a time when FedEx and UPS are reporting severe shortages of delivery vehicles during a pandemic which has many shoppers browsing from home.
Amazon's delivery-centric culture – offering same-, one-day deliveries – was perfectly suited to the pandemic. The expansion of fulfillment centers and its delivery fleet will only show the company refining its reformed business – transforming pandemic accommodations to permanent elements of its core value proposition. Amazon Prime's streaming service has also benefited from this new stay-at-home culture.
Tesla pushed ahead with its plans for a German plant in the midst of the pandemic and has accelerated its growth pace in the face of supply chain disruptions, tariff tussles, and economic shutdowns. On the eve of its listing on the S&P 500 stock exchange in the U.S. – a listing that is expected to further juice its already stratospherically priced shares – Tesla's CEO Elon Musk has mused about merging with or acquiring an existing auto maker.
The key ingredient in the Tesla success story – direct sales – is rapidly becoming the model of market penetration and disruption being adopted by both startups and legacy auto makers. Rivian has been battling to launch its direct sales model in Michigan in the U.S. in the face of local legislative resistance – while Volvo acquired two Swedish dealerships while announcing plans to shift as much as 50% of its future vehicle sales online.
The pandemic raised the prospect of touchless vehicle sales and accelerated an evolutionary process pioneered by the likes of Tesla, Carvana, Vroom, and others retailing new and used cars online. New and used car dealers have been forced to adapt new selling models and auto makers have been forced to rethink their direct sales strategies. (This doesn't mean the death of dealers but unstoppable structural change is afoot.)
Tesla's success has inspired rivals. EV startup valuations are percolating skyward at a rate commensurate with rising COVID infections. Special purpose acquisition corporations (SPACs) are popping up to facilitate an expansion of the EV movement as competitors pursue Tesla-like results. (SPACs are also emerging as a tantalizing path to public markets for the micromobility sector.)
Vehicle demand recovered quickly from the early economic shutdowns and, now, a march of EV startups is seen diving directly into the market without the need to set up regional or national dealer networks. Low maintenance EVs are seen as ideally suited to a low- or no-touch and limited service customer engagement experience – perfect for the pandemic…and beyond.
Of the three, Amazon, Tesla, and Uber, Uber was hit hardest by the pandemic as ride hailing customers disappeared and have stayed away – halving demand. The impact was simultaneously severe and somewhat muted by the fact that the decline in demand was matched by a decline in the supply of drivers.
The loss of revenue, though, was untenable and Uber has taken extreme measures to trim its sails and prop up its revenue sources. Uber offloaded its Jump scooter business to Lime, sold a stake in its Uber Freight unit, and is seeking buyers for its Advanced Technologies Group autonomous vehicle, and Uber Elevate flying car operations. At the same time, Uber has sought to acquire Autocab in the U.K.
The Autocab acquisition didn't garner a lot of attention when announced, but the taxi dispatch company would give Uber immediate access to markets across the U.K. where it currently only participates in 20 local cities. London, in particular, and the U.K., generally, are strategic markets for Uber from both a revenue and profit perspective.
The Autocab acquisition would allow Uber to lay the groundwork for a massive expansion of its U.K. presence at the expense of local operators currently running highly profitable businesses. It might also be a hedge against further regulatory barriers raised by London's local transport authority.
The pandemic has depressed valuations in the taxi sector opening the door to this timely acquisition which could transform Uber's prospects in the U.K. while serving as a model for expansion elsewhere in the world where the company is facing regulatory resistance. The Autocab acquisition is subject to approval by the U.K. competition authority. Such an acquisition would mark an enduring change in market conditions.
DoorDash, like Amazon and Tesla, was in the right place at the right time when the pandemic hit – offering food and meal delivery services at a time when restaurants were closing and consumers were hunkering down. Also like Amazon and Tesla, DoorDash is seeking to lock in its advantageous position with a surge in new DashPass loyalty program users – rising to more than five million from about one million before the pandemic.
In a restaurant-friendly gesture DoorDash has also announced its intention to allow restaurants with their own delivery operations to integrate with DoorDash – allowing them to remain in the DoorDash network while delivering their own orders. These are steps designed to lock in customer behaviors learned during the pandemic.
From the accelerated pace of EV vehicle adoption to the emergence of a curbside-pickup and delivery-centric economy the world will never be quite the same. Partitions in vehicles and in most public places are not likely to ever come down. Masks will always be near to hand – as will be hand sanitizer. We will never return to the way things were. The sooner we accept and understand this, the sooner we will be able to finish building the new normal and get back to business, to school, to church, to the movies, to flying, to being together again.
*0.3% is the World Health Organization's estimated median infection mortality rate – though rates vary widely based on age, pre-existing conditions, and other factors.
Share this post via: