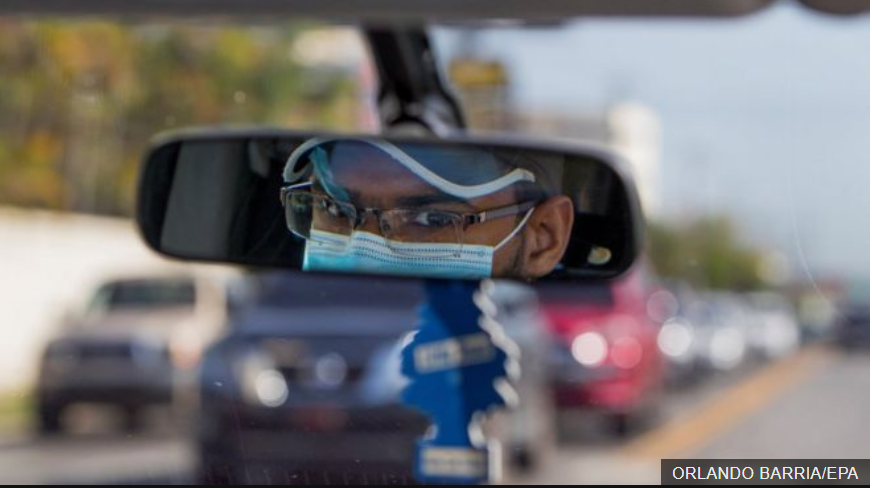 The COVID-19 pandemic has turned the business of reporting news into a funhouse mirror where reality is distorted, up is down, and hopes for improving health and marketplace conditions are simultaneously raised and dashed on a daily basis. The latest news-driven whiplash moment arrived this morning care of the Detroit Free Press which reports Q2 vehicle sales for Fiat Chrysler Automobiles down 39% and General Motors Q2 sales down 34%.
Detroit Free Press:
https://www.freep.com/story/money/cars/chrysler/2020/07/01/fca-sales-second-quarter-2020-covid-19/5354606002/
https://www.freep.com/story/money/cars/general-motors/2020/07/01/gm-second-quarter-2020-sales-down-covid/5354934002/
These disheartening and perhaps even alarming sales reports appear to greatly overstate the longer term impact of COVID-19 including, as they do, the worst months of the pandemic during which lockdowns were enforced throughout the U.S., interfering with automobile manufacturing and retailing. The ostensibly dismal Q2 reports follow the jarringly positive Q1 sales reports which understated the impact of COVID-19 including, as they did, only a couple weeks of sales and production limits.
The real picture of vehicle sales – and production – is considerably more positive – and impressively so. Many auto makers have returned to pre-COVID-19 production levels and dealers have reported strong consumer demand according to multiple reports.
In fact, there is a bit of a COVID-19 dividend in that most auto makers have been forced to raise their online retailing game. Both FCA and GM report a growing proportion of sales leads being generated online with GM, in particular, touting its Shop, Click, Drive online sales service as particularly successful.
So, don't let those Detroit Free Press headlines fool you. People are still buying cars and the market has already recovered.
There is a separate phenomenon operating in precisely the opposite direction, at least in the U.S. Regular news consumers will note a sharp rise in reported COVID-19 infections throughout the U.S. even as reported fatalies are showing a marked decline.
SOURCE: NYTimes
Sadly, the news here is less positive. All expectations are that the rising infection totals presage increases in fatalities. The rise in infections have caused several states to slow, stop, or reverse their efforts at re-opening their economies. Here, the rearview mirror view of COVID-19 in the U.S. looks quite positive as daily fatalities decline. The view forward through the windscreen – reflected in new infections – is potentially terrifying. It may not be pretty, but let's all maintain our focus and keep our masks on. We're not out of the woods yet – even if vehicle sales are recovering dramatically.
Share this post via: