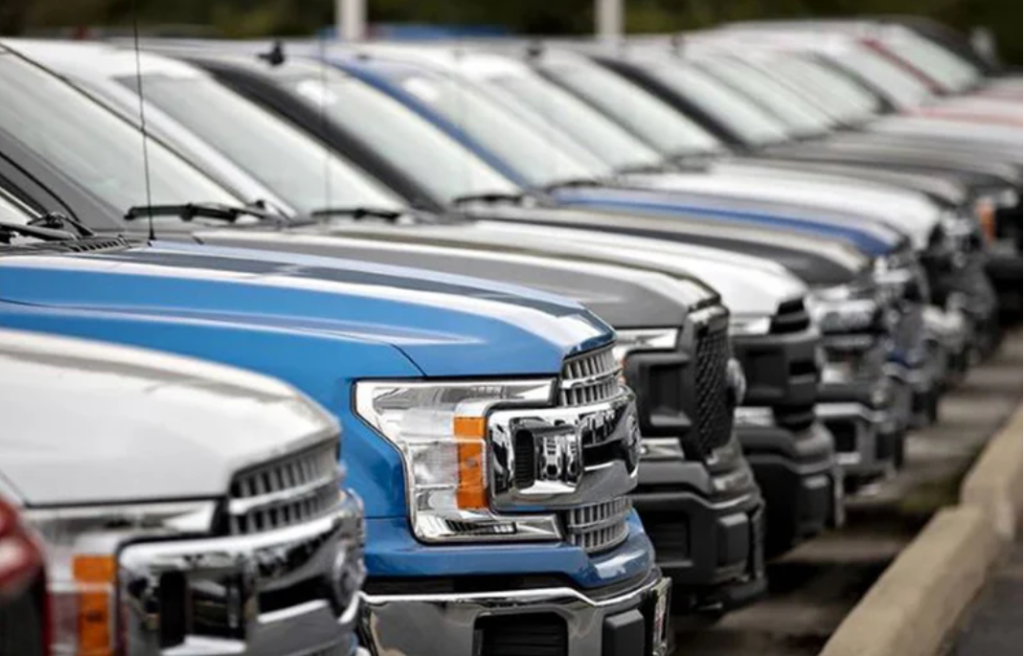 The Automotive News reported Friday that updated guidance from the Department of Homeland Security's Cybersecurity and Iinfrastructure Security Agency had identified cars as an essential service. AN reported: "The new guidelines include "workers critical to the manufacturing, distribution, sales, rental, leasing, repair, and maintenance of vehicles and other transportation equipment, including electric vehicle charging stations, and the supply chains that enable these operations to facilitate continuity of travel-related operations for essential workers."
Automotive News report: https://www.autonews.com/dealers/auto-sales-listed-essential-service-updated-federal-guidance?utm_source=daily&utm_medium=email&utm_campaign=20200417&utm_content=article2-headline
The announcement had a Pyrrhic quality to it as millions of Americans were rapidly coming to grips with the fact that they could, indeed, live without cars. In fact, they could live without moving around at all. Their very lives might depend upon not moving as the more moving a person might do, the more likely they were to become infected with COVID-19.
The government-ese is the problem here. Cars are "essential." Really? By now we know that oxygen, water, food, family, and friends are essential. And maybe toilet paper. But cars?
Politicians have tried to poo-poo the pandemic by talking about how many Americans are killed in traffic incidents and by the "common" flu. But COVID-19 has outpaced the fatality rates from those two analogs.
COVID-19 is killing 1,800 Americans/day. That's more than heart disease (1,774) and cancer (1.641). And cars? Cars, on a typical day in the U.S., kill about 100 people. One hundred daily fatalities is pretty horrible, but COVID-19 is slaughtering 18x that daily figure.
Restoring vehicle production and sales, though, assumes demand for vehicles will be strong and is, in fact, pent up – waiting to break free. The reality may be something quite different with more than 22M Americans already having filed for unemployment and stay-at-home orders in place across much of the country.
In fact, some cities and states still stand in the path of car sales in spite of the Federal designation. Los Angeles has yet to allow retail vehicle sales. The State of Pennsylvania doesn't even allow online sales of cars. (Pennsylvania reversed its stance against online vehicle sales Tuesday afternoon.)
All of this has contributed to a steep plunge in used car prices further threatening the viability of Ford Motor Company and General Motors – which have billions of dollars of loans and leases on their books. The decline in used car prices was a further blow to Hertz which itself is reportedly teetering on the verge of bankruptcy.
Dealers will now be in position to test the theory of cars as "essential." In fact, dealers themselves are facing a major test of their own viability during a pandemic of undetermined longevity.
It won't be enough for dealers to open their doors. It won't be enough for car makers to pump out cheery advertising messages and crazy incentives. Dealers will need to get creative.
The good news is that there are a host of marketing partners pushing out new tools to engage with customers remotely, digitally, virtually. Video tools for dealers are currently the hottest feature in the service space, according to some industry veterans.
Several companies are out in front including Xtime, MyKaarma, CITNow, Dealer-FX, UpdatePromise, and Text2Drive. Video conferencing for payment is only one part of the process and requires a strong technical infrastructure that can handle payments electronically. MyKaarma has the best solution followed by Xtime, Text2drive, and UpdatePromise, according to one observer.
COVID-19 has introduced more than the usual level of trepidation into a dealer visit. The average new or used car buyer will do a fair amount of research and will already know his or her price and financing plan. The days of test drives and hand shakes are practically pointless in a post-COVID-19 environment.
Dealers wanting to truly test the "esssential" quality of a car will reach out to potential customers, offer online vehicle evaluation and demonstration tools, and, most importantly, allow for an entirely online purchasing process with to-the-door delivery. Dealers are witnessing nothing less than the digitalization of the sales process. We may be only years away from the demise of the showroom and the rise of the virtual demo and close.
Doubters need look no further than virtual vehicle sales leader Carvana jumping to the fourth spot on Automotive News' ranking of used vehicle sales leaders to appreciate the power of digital. Traditional dealers actually have more tools for creating a more interactive customer experience to go along with a full service back-end operation.
COVID-19 has forced all human beings to question what is essential. By now, we all know that cars are definitely not essential. The truly essential things today are those that the government can't seem to give us as part of some "stimulus" package.
We need family and friends, food, empathy, and maybe a small helping of truth. Only truth will really free us of these COVID-19 bonds. Until then, we'll have to settle for some innovative digital car retailing to rescue our economy in these dark times.
Share this post via: