Moortec is known for its innovative in-chip monitoring and sensing products. They're based in the UK and have been delivering this kind of embedded technology since 2010. Dan Nenni covered an overview of the company recently. SemiWiki also hosted a webinar about optimizing power and increasing data throughput in AI from Moortec technology and you can view the replay here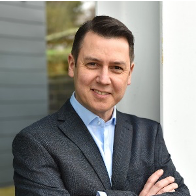 Moortec recently launched a new in-chip technology for highly distributed, real-time thermal analysis on TSMC's N5 process. I got the opportunity to hear a live briefing from Moortec's CEO, Stephen Crosher about this technology and how it expands Moortec's capabilities. At first glance, this appears to be a product evolution kind of announcement. That is actually not the case, however. This new capability opens up new markets and applications for Moortec that are quite important. Let me elaborate.
Up to now, embedded sensing has focused on monitoring the overall process, voltage and temperature profile of the chip in a coarse-grained manner. The technology addresses device reliability and enhanced performance optimization by supporting power management and voltage/frequency scaling strategies. Moortec's newly announced technology, called Distributed Thermal Sensor (DTS) is 7X smaller than previous versions and offers high accuracy measurements across a wide temperature range with lower latency through a higher sampling rate.
These improvements open up a new set of in-chip monitoring and optimization capabilities. The increased gate density of advanced FinFET technology presents new challenges in power optimization and lifetime reliability with a focus on thermal stress and electromigration. Stephen pointed out the need to monitor and manage aging effects is critical since FinFET devices have yet to experience 20 years of actual operating life.
DTS technology can now be placed not just at locations inside a cluster of CPU cores but the thermal sensors are so small they can be placed deep within individual cores, much closer to hotspots. The sensor data is then sent to a central hub. This flexibility allows fine-grained monitoring and control of temperature gradients across the chip as well as load balancing of the actual CPUs. The addition of more temperature sensing at strategic locations around the chip facilitates very tight control of temperature and power, allowing improved reliability and performance with lower power consumption. Thanks to the speed of the DTS devices all this can be done in real time.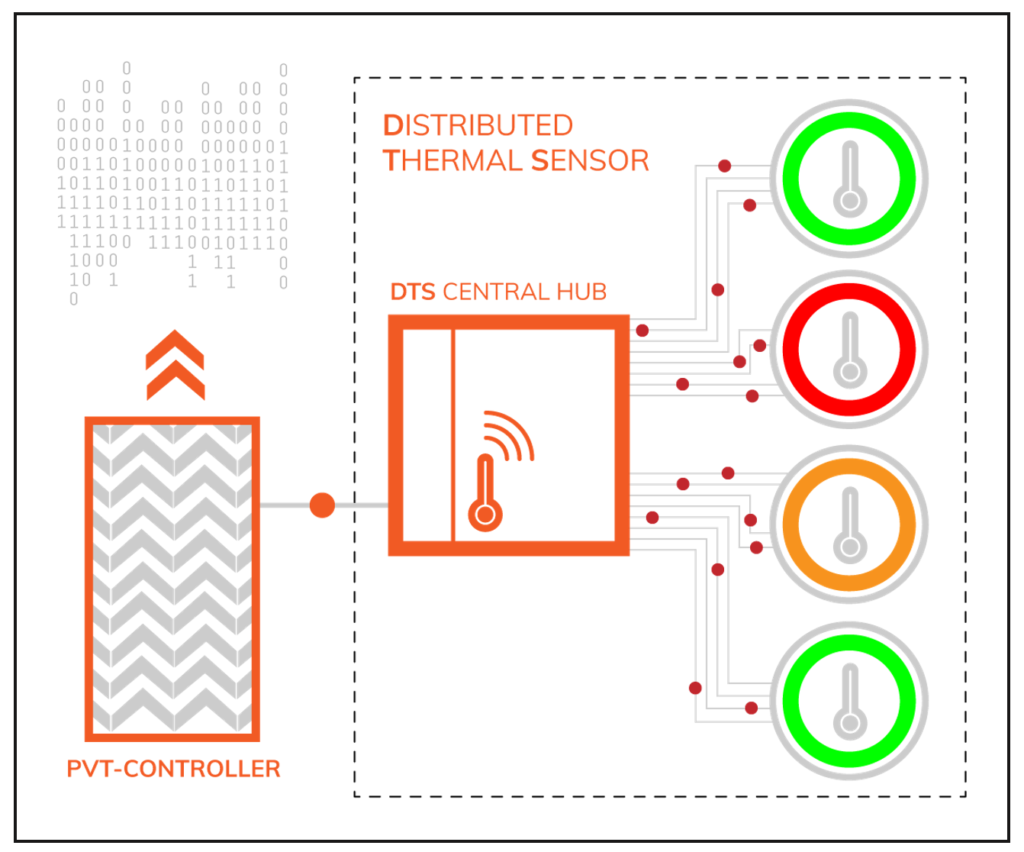 Some applications of DTS and the associated market areas include:
Workload distribution and thermal load-balancing [Data Center, HPC]
Restricted power, increase core/accelerator utilization [AI]
Reduction of thermal stress for reliability [Automotive]
Enhanced user experience through better battery life [5G & Consumer]
Stephen went on to say: "We've seen a clear need for tighter thermal control of semiconductor devices. Multi-core architectures applied to AI, automotive, consumer and many other applications, benefiting from highly distributed sensing schemes to minimize system-level power consumption, optimize data throughput, and improve product lifetimes. We are confident that this extension to Moortec's portfolio will enable our customers to maximize the performance of their silicon and further strengthen the long-term collaboration we have with TSMC."
DTS technology design kits were made available in early 2020 and Moortec reports that the technology has already been licensed to several major customers. You can learn more about Moortec's new distributed thermal sensor technology here.
Share this post via: