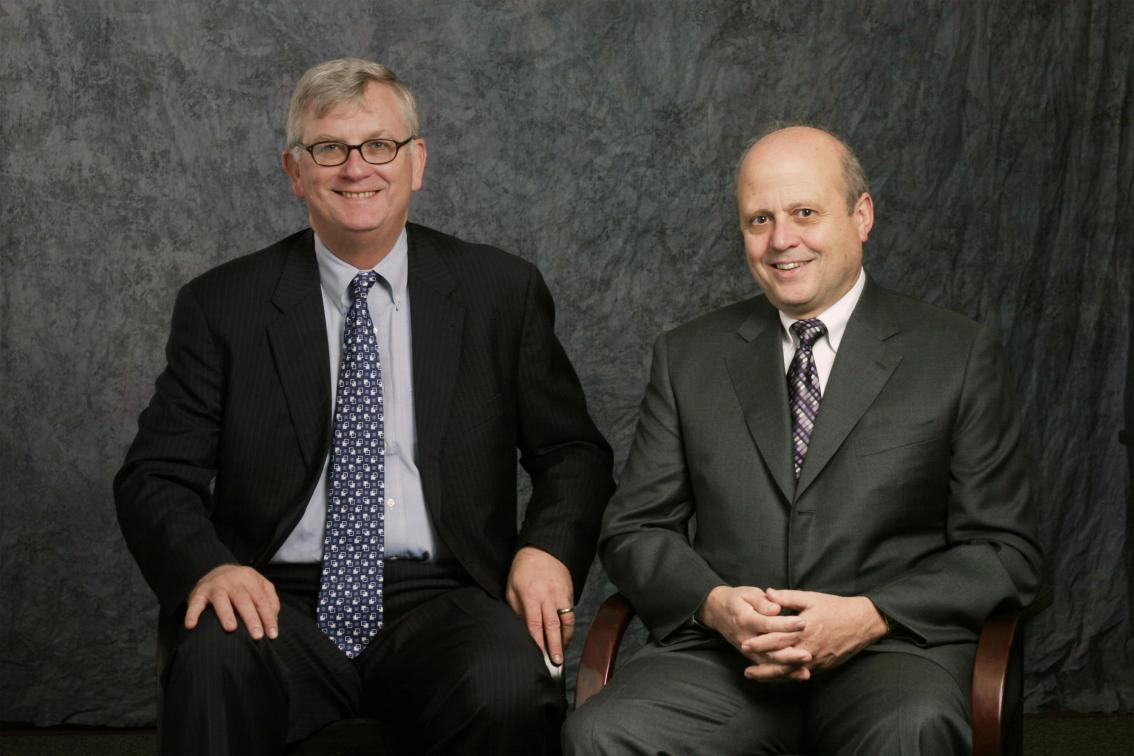 The "20 Questions with Wally Rhines" series finale
During the period from 1997, I had the privilege to work with Greg Hinckley, a superb "out of the box" thinker and excellent operational manager. We had such a common view of the world that we almost always agreed upon the best approach to problems and opportunities and hardly needed to confer, although we regularly did discuss almost all significant issues. One of our common attributes was a contrarian attitude. If everyone else was headed in the same direction, opportunity must lie in a different direction. That "Do what others aren't doing" served as a guidepost for our moves at Mentor.
Following are some of the approaches that Greg or I brought to Mentor, or that evolved from combining our previous experience through interaction together
Listen for silence

Divisions, product groups, people and managers are always vying for the attention of top management and will usually let you know the good things they are doing
If you never hear from, or about, an entity in your organization, there are two possibilities:

They are doing nothing worthwhile and make no difference to the company, in which case they should be eliminated, or
They are trying to hide something, in which case they should be investigated
Life never gets any easier

Ignoring the problems of today only forces you to deal with bigger problems tomorrow
Never hope that excess inventory will be any easier to sell in the future than it is today—-write it off now
Never assume that an overdue account will find a way to pay you in the future—-it's even less likely than the present
What you do infrequently, you do poorly

Send an annual invoice, not a quarterly one, for your customers to renew their maintenance contract — the person who deals with it will have to depend upon you to tell him how to handle it
Restrict the unfavorable options in your contracts so that customers only deal with them at renewal time. If they have to deal with options regularly, they will become very good at it.
Don't expect your own organization to become efficient at things they rarely deal with—try to automate those things or consolidate them with someone who deals with similar issues regularly
Making rational decisions based upon data is more important than being right all the time

Can you provide a rational basis for why you are making the decision?
If you turn out to be wrong, you can retest your rationale and make a better decision next time
You may be wrong but at least you're rational
Budgeting starts at the top

Asking organizations to determine how much they need to spend in the coming year (or quarter, month, day, etc.) is a worthless exercise and a waste of company resources—–the answer will almost always be more than the company can afford
Budgeting must start with an objective sales and revenue decision, heavily influenced by those who will have to achieve the sales. Budgets can then be developed that will fit into that sales and revenue plan.
Never be tempted to increase the revenue forecast when the cost budgeting pressures appear insurmountable. It will be even more difficult to reduce the budget later when the revenue comes in at (or below) the realistic level that is lower than the optimistic revised forecast.
In a chip company, management needs to focus first on what is NOT working. In a software company, management should focus first on what IS working.

Problems in a semiconductor company (low yields, rapidly falling prices, excess inventory, etc.) can bankrupt you quickly; fixing them has immediate, measurable benefit.
In a software company, inventory is unimportant and incremental revenue nearly equals incremental pre-tax profit. Costs are largely fixed because they are mostly people-related and people should not be treated as a variable expense. Incremental revenue is everything so maximum effort should be focused upon using existing resources to produce additional revenue.
Spend your time doing what others are NOT doing

Strategies that are similar to what the other mainstream companies are doing will rarely develop any unique advantage for your customers
Needs that are not being addressed offer more opportunity than those that are receiving lots of attention
For an employee, it is a great success for management to adopt your idea and claim it as its own, even if you are not acknowledged as the creator. For management, it is a great success to see employees act upon your idea and claim it as their own, even if they do not acknowledge you as the source.
In technical software, users rarely change the product they are using until it becomes incapable of completing the required task—not when it becomes, slow, inefficient, hard to use or unpopular.

Benchmarking with competitive products results primarily in price competition for the customer to secure a lower price to continue using the same software
Companies that offer a new and improved product would be better off to use their time by:

Participating in benchmarks of new applications that can't be handled by the older, competitive tool, or
Finding new applications for the tool where there is not already an incumbent supplier.
When you acquire an EDA competitor, you don't eliminate competition—-you create it. In EDA, people are the competitors and they keep doing what they are good at doing by creating new companies whenever the one they are working for is acquired.
A new product or service is not really profitable until you receive your first order from a customer with whom you've never interacted

As long as orders come only from direct effort and interaction by your own organization, you are expending too much money for the revenue you are achieving
When word of mouth and third party support start generating orders, you've gone viral and have a winning, profitable product
If you only play defense, your competitor will eventually score.

You must counterattack to make your competitor play defense
Selling your new, innovative products to your existing customers may be a starting point but success comes only when you penetrate new customers who are usually already served by your competitor
Statistically, your competitor will eventually get lucky if he keeps attacking your accounts and is not burdened with defense of his own accounts if you don't attack them.
When your company is not number one is a specific market, always compare yourself to the leader(s). When, or if, you become number one, never compare yourself to anyone.

Market communication is all about consideration to purchase. You want to be considered when purchasing decisions are made so the association with the leader enhances the possibility of customer comparison of the leader's product or service with yours.
If you are number one in a market, it's counterproductive to provide your customer with a list of competitors to evaluate, even if you think your product is superior.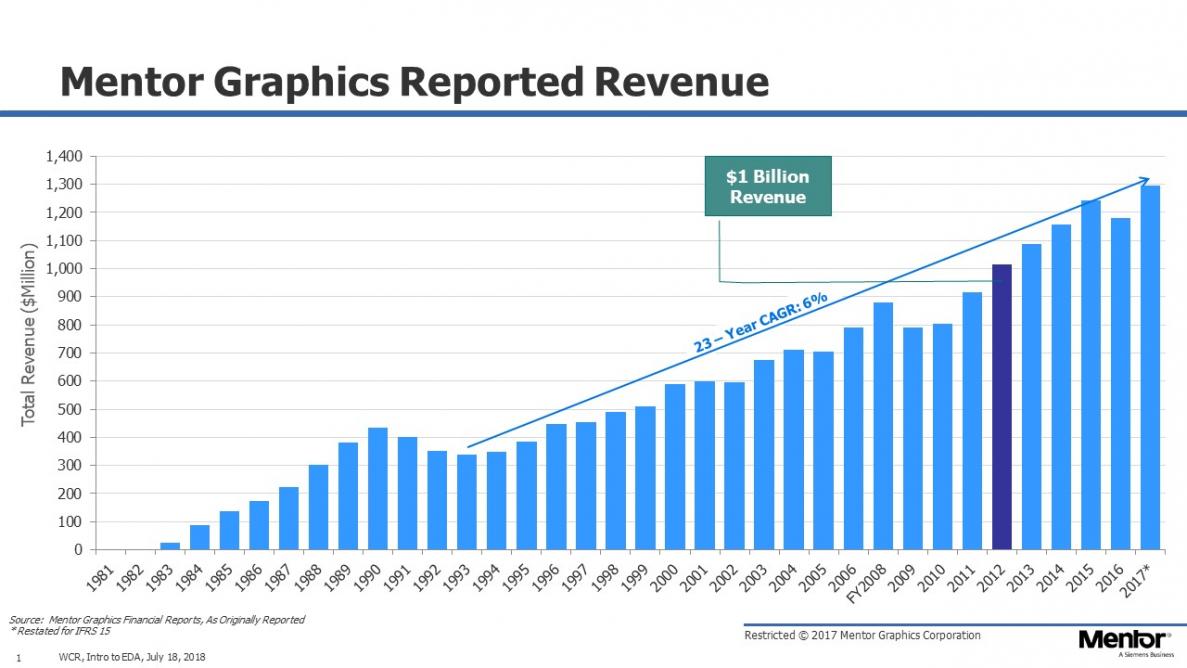 This is not meant to be a complete formula for successful EDA management. It's a collection of ideas that aren't normally discussed in business management training. Yet I believe that these observations, combined with other standard good management practices and an unwavering commitment to ethical treatment of customers, employees and shareholders, helped Mentor to recover from a difficult period and ultimately demonstrate leadership and success in a difficult high technology business.
The 20 Questions with Wally Rhines Series
Share this post via: