In the unspoken war between ARM and Intel, a couple of interesting facts have surfaced during the last few days:
Intel nervous breakdown in respect with their 30 years old accomplice in the Wintel gang

ATOM latest version Cedar Trail fabbed on 32nm technology, targeted for mobile computing, will be priced at a 30% to 50% discount… should we thank ARM for this price drop?
Let's have a look at the facts before to give our thoughts about these "strategic" moves from Intel. At its analyst meeting on Tuesday, Intel chief executive Paul Otellini talked about Windows 8 porting on ARM processor core:"I believe that Intel is still the only architecture at the chip level whose silicon runs every major operating system out there," Otellini said during the analyst meeting. "And you all know the story on this – the ARM guys are getting a port to Windows. But what the ARM guys are getting are four ports to Windows. Every operating system has to write to the chip and with the writing at Microsoft's doing is doing four versions for ARM vendors, just like Android writes to multiple versions of the ARM chips, and to Intel, now." The "four ports" were assumed to be four separate versions of the OS, which Microsoft denied."Intel's statements during its Intel Investor Meeting about Microsoft's plans for the next version of Windows were factually inaccurate and unfortunately misleading," Microsoft said in a statement.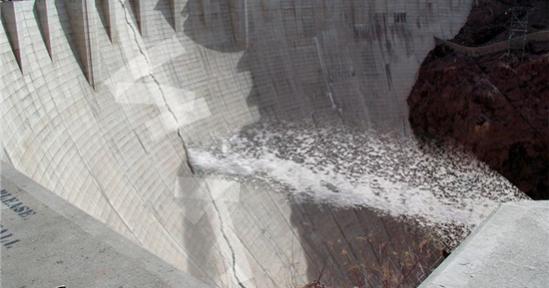 It look like the first crack which may cause a rift in the 30 years old friendship…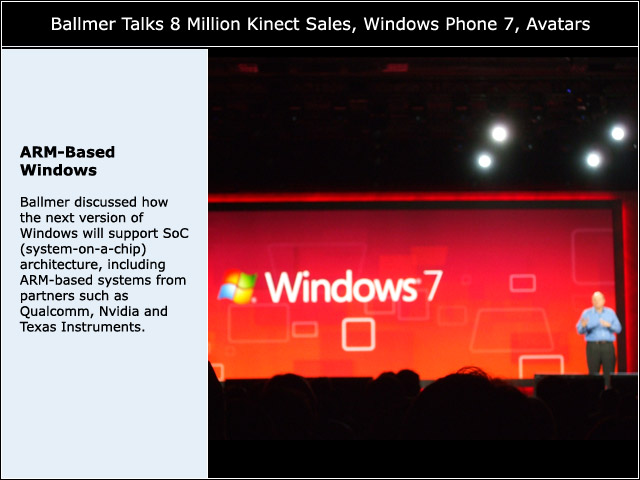 Price drop: Intel had also announced a strategy shift toward developing ultra mobile chips, while later showing off Atom-based phones, tablets, and some cool new PC technologies.
When INTEL launches Cedar Trail, the latest version of the Atom-processor fabbed on 32nm process technology, we can expect to see the cost drop between 30% and 50% according to several netbook manufacturers in Taiwan that SemiAccurate has spoken with. The manufacturers prefer to remain anonymous since they are not officially allowed to discuss pricing on an unreleased product.
Intel will launch 2 different versions of Cedar Trail. One for netbooks and one for nettops. The mobile versions will be named N2600 and N2800. The Atom N2600 will be priced at $42 and N2800 at $47.
According to one analyst who queried Otellini at the analyst day, with Windows on ARM, that spiral would then shift over to ARM and its licensees. And that would supposedly take a deep bite into Intel's profit margin. Otellini, however, dismissed the claim. First off, he said, Intel was "very competitively priced with ARM-based products," at least where tablets and smartphones are concerned. (Intel announced yet another delay to its X86 smartphone program on Tuesday, pushing X86 phones back into 2012.) Arguments that Hewlett-Packard or other OEMs could somehow use ARM as a lever to differentiate themselves and design a cheaper but still profitable PC "don't understand the way this business works," Otellini said."
The outcome is clearly that Intel is nervous. Attacking Microsoft through their new partnership with ARM is not only unfair, it is also somehow stupid: it could be like sending a boomerang. Microsoft is just acting on the market like Intel, they both benefit from a monopoly position to sell for high price, high GPM (Gross Profit Margin), products which used to be innovative – in the past. Nevertheless, as a consumer, we should enjoy this nervous breakdown from Intel, when it comes to the ATOM price drop. The ARM vs Intel war starts to be positive, if it pushes Intel to lower the prices!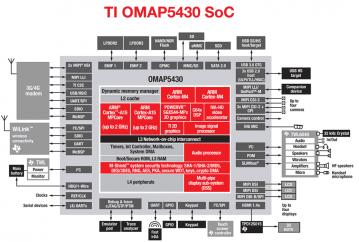 When I say that Intel is no more innovative, I agree that I am slightly biased. But, as a matter of fact, Intel is still struggling to launch their X86 processor for smartphone, as the program has been further delayed, back into 2012. Intel, with revenue greater than GDP of Senegal, Paraguay and Cambodia aggregated (a 35 million population) and with a R&D budget greater than total R&D spending of Sweden, is simply not able to catch up with the Qualcomm, STM, TI or Nvidia, and launch a competitive wireless application processor like OMAP5.
Note: you must be logged in to read/write comments
Share this post via: